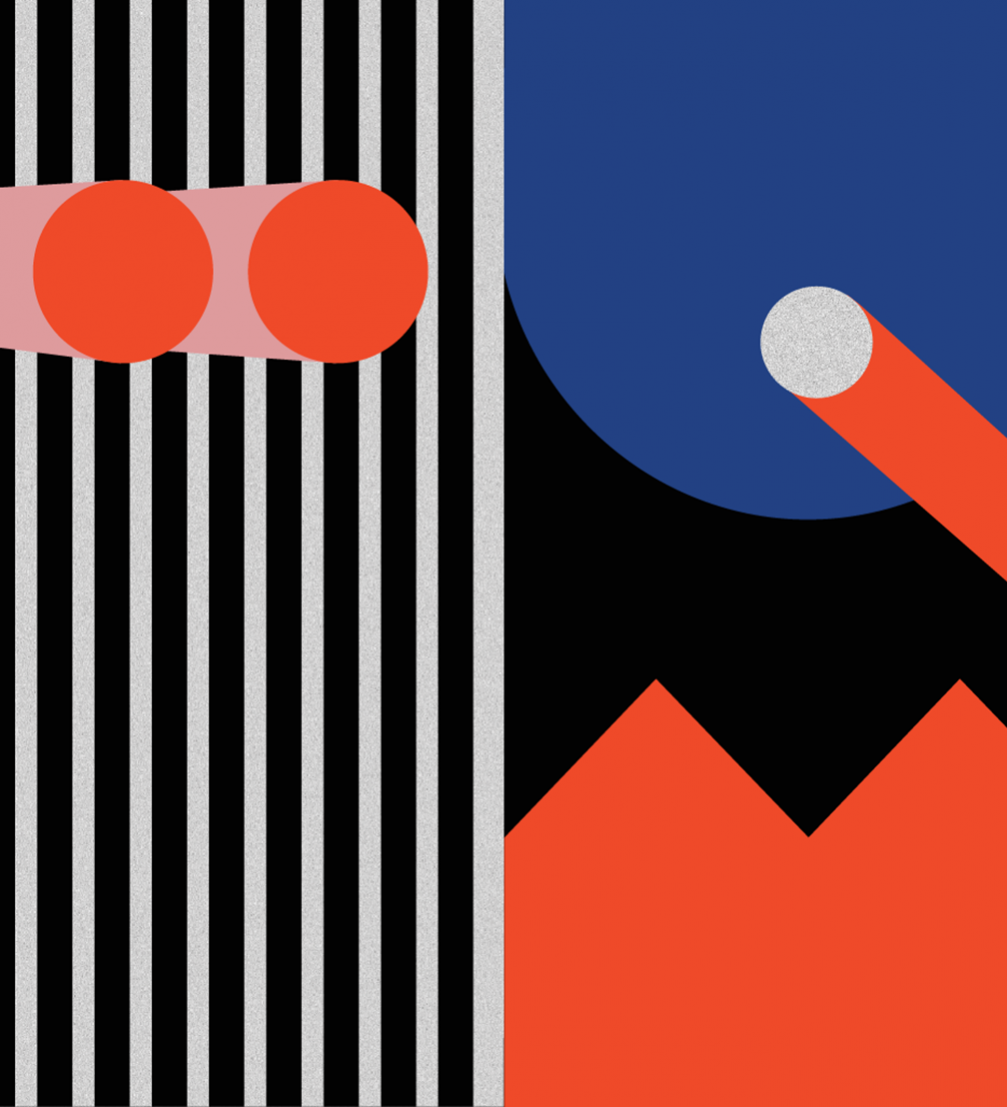 Image by «Associates, Partners et Sons»
In the middle of the summer, signs of the oncoming Riga International Film Festival (Riga IFF) started appearing in the streets and gathering places of the capital city as various printed materials. By the beginning of September, the visuals of the festival were revealed in full glory in banners, animations and even spatial objects. This year, the visual identity of Riga IFF is the work of the graphic design studio «Associates, Partners et Sons».
Graphic designers Edgars Zvirgzdiņš and Daniela Treija from the studio «Associates, Partners et Sons» have based the visual language of Riga IFF 2017 on the already existing logotype, created by designer Zigmunds Lapsa.
«Our goal was to communicate the idea of the festival as a significant and very diverse event in which many different subcategories live within. Dismantling the logo into separate shapes and lines gave us the possibility to use them as the basic ingredients to create modules and patterns that would translate the story behind the festival and each of its nine different programmes. This approach also created the perfect circumstances in which the visual identity started to form its own visual language — a colourful, vibrant and very playful language, allowing to explore dozens of layouts and graphical combinations,» explains Daniela Treija.
Authors of the design have succeeded in creating an array of unique combinations that remain stylistically united throughout the countless printed, digital and spatial materials of the festival, however, upon a closer inspection, each of them reveals their own individual features. The abstract geometric forms have been arranged in ways that trigger associations related to each film programme. The colour palette gives off a Nordic vibe, which is appropriate to the geography of the films — the festival focuses mainly on the work of Scandinavian, Eastern European and Baltic directors. One can't deny that this year Riga IFF has acquired a louder, yet friendlier image and stepped out of the two dimensions of the screen, greeting visitors with small spatial objects in public spaces.
Riga International Film Festival is still taking place this weekend, until September 17.