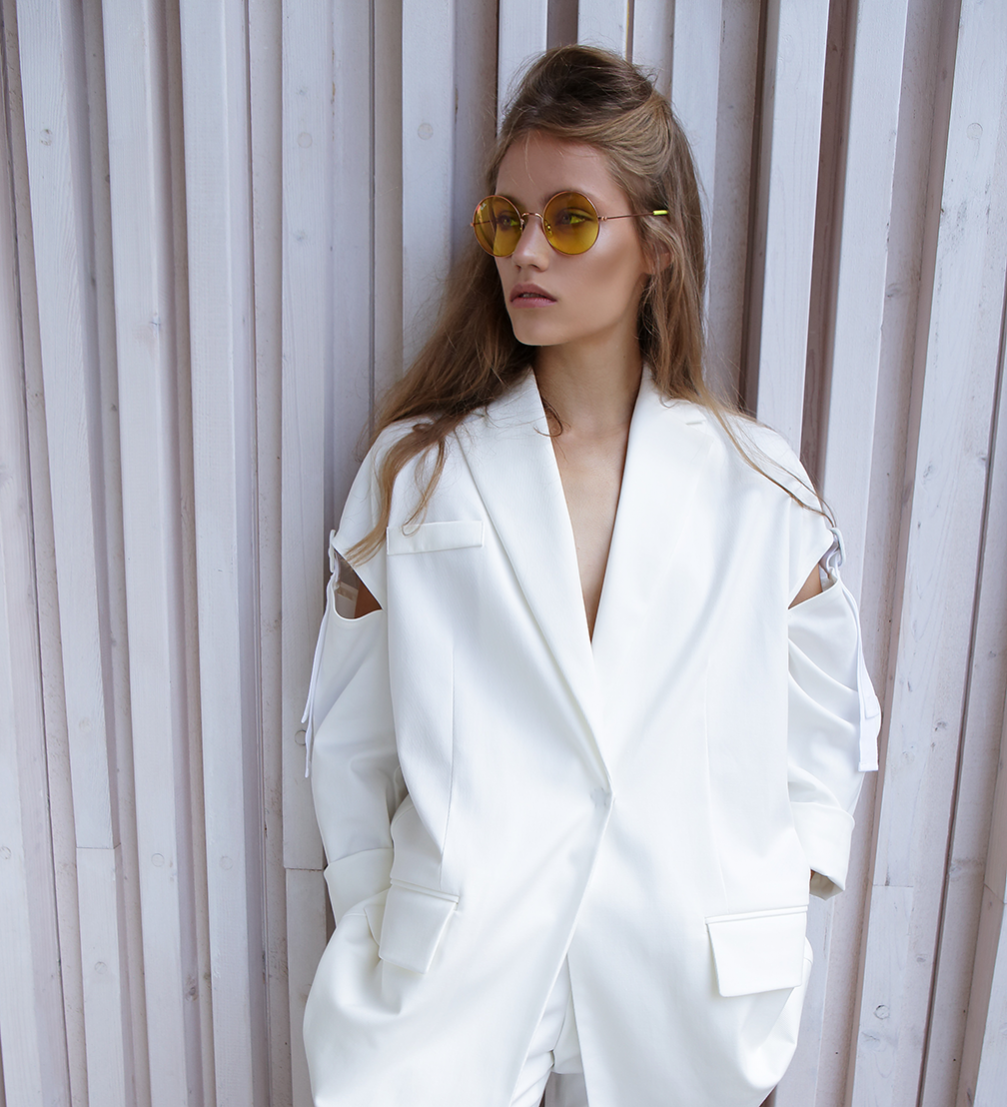 Garment by Natālija Jansone. Publicity photo
From October 24 to 28, the city of Riga will become the venue of Riga Fashion Week, a festival organised by the Baltic Fashion Federation, introducing the upcoming Spring–Summer collections of Latvian and foreign fashion brands and hosting various events.
Many well–known Latvian fashion brands will be presented in the 27th Riga Fashion Week, including «Anna Led», Atis Artemjevs, «Dace Bahmann», «Katya Katya», Natālija Jansone, «Nóló», «One Wolf», «Talented». As regards the kids' fashion, the novelties from the latest collections will be presented by brands «Aristocrat Kids» and «Paade Mode».
This season's newcomers are «KULT», a brand that was created under the aegis of BOLD Concept Store, and a fashion brand «AntiStar» that will show its collection at the separate event in the framework of RFW together with «Bulichev» and «QooQoo». In addition to local designers, Riga Fashion Week will feature foreign guests as well — Russian brand «Biryukov», «Lena Lumelsky» from Belgium, «Diana Arno» from Estonia, as well as the Italian brand «Di Liborio».
Riga Fashion Week will offer not only fashion shows but also various presentations, thematic events and informal gatherings.
The third international Lingerie Industry Forum in Latvia, organised by the Investment and Development Agency of Latvia, will be the main event of the Riga Fashion Week on October 25 with the aim to attract the attention of the international lingerie industry experts to the capacity of Latvian lingerie cluster.
Most of the fashion shows will take place at the «Radisson Blu Hotel Latvija», Elizabetes iela 55, Rīga. Invitations only. More information on the events can be found on Riga Fashion Week homepage.