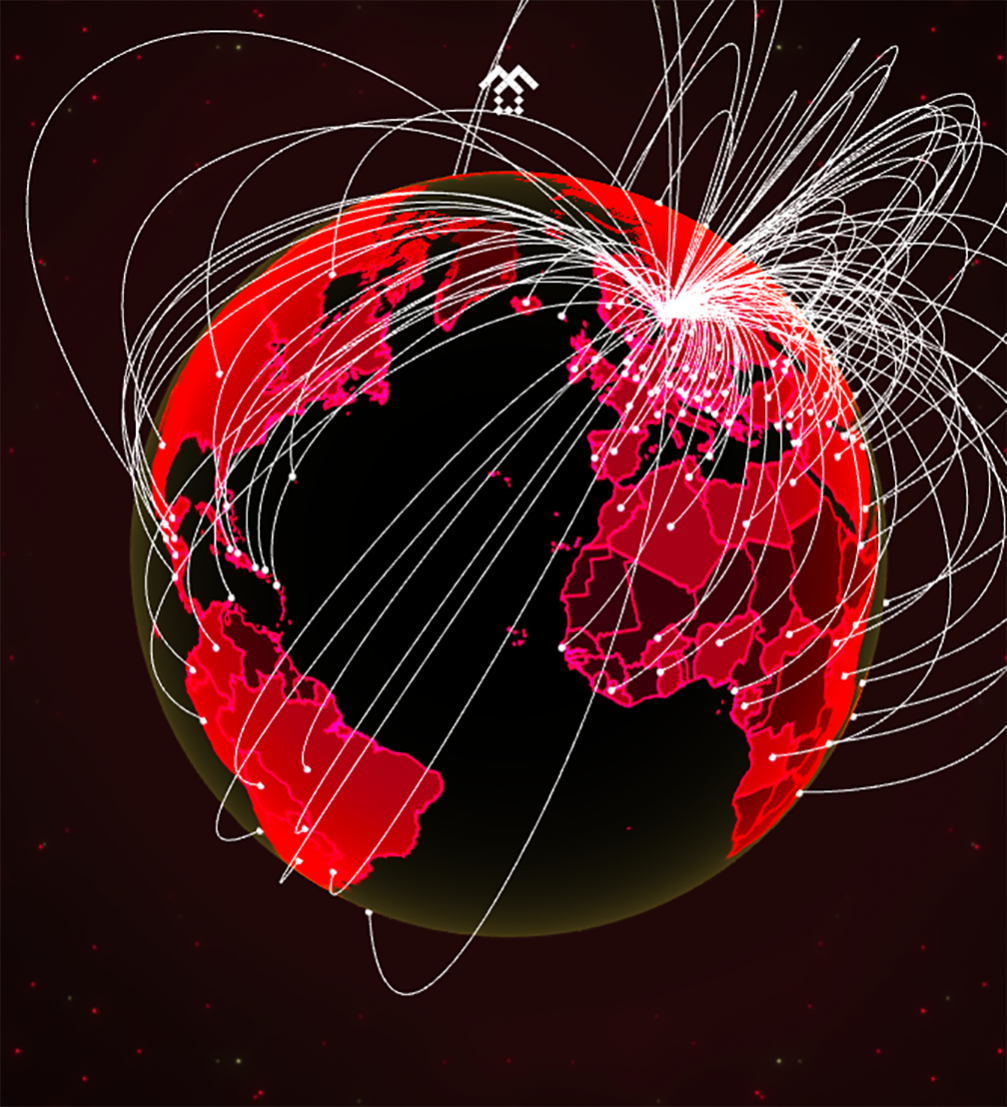 Screen shot from «Treasures of Latvia»
This autumn, the Latvian export initiative «The Red Jackets» has announced 20 most successful Latvian exporting brands and 10 emerging export stars. 100 prosperous export companies that make 20% of all Latvian export are collected on one digital platform «Treasures of Latvia», created by digital solutions agency «Cube».
Stories Editorial November 14, 2017
This year, the «Red Jackets» prize was awarded to 20 best exporting brands from Latvia in various fields, such as education institutions, food producers, construction and fin–tech companies.
Among the recipients of the Red Jackets were also four companies that received the «Rising Stars» title last year. These companies that during the past few years have grown into successful businesses with turnover of more than 1 million euros are «Pure Chocolate», «Vizulo», «Brain Games» un «Infogram».
This year, the «Rising Stars» winners were 10 companies, representing some creative industries as well: «Anatomy Next», «Art Fairs Service», «CakeHR», «Edurio», «Ette–Tete», «Mintos», «Nordigen», «One Wolf», «PlayGineering Systems» and «Sonarworks». Remarkably, 8 out of 10 businesses come from the IT industry.
A research carried out by «The Red Jackets», reveals that there are 1529 companies in Latvia whose foreign trade turnover is higher than one million euros per year. 48% of them export under a brand, created in Latvia. The 100 most successful exporting brands that have received «Red Jackets» and «Rising Stars» awards make 20% of Latvian export and provide 30 000 jobs.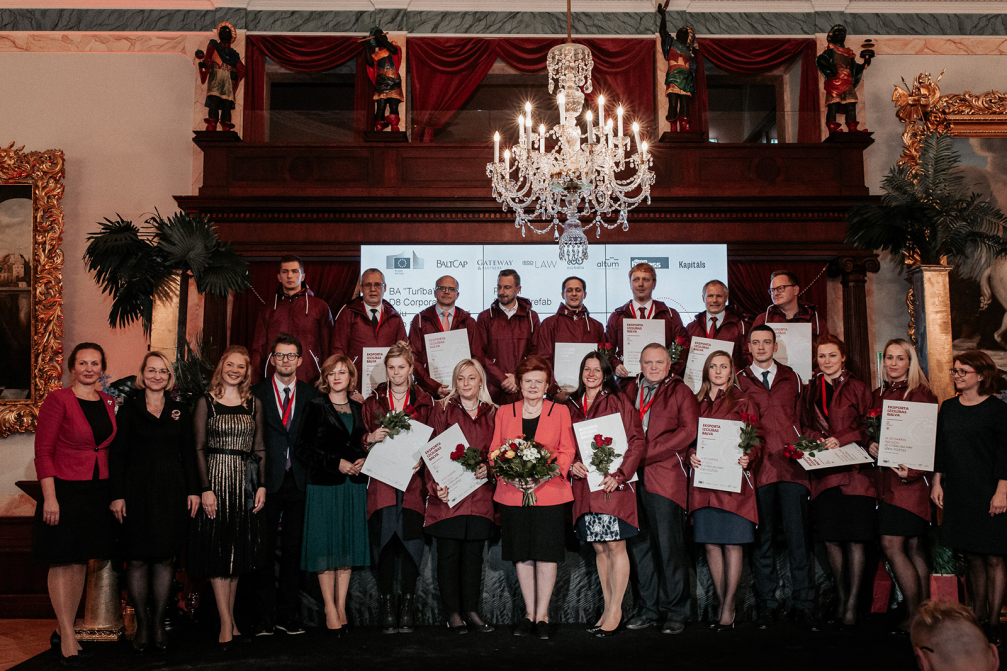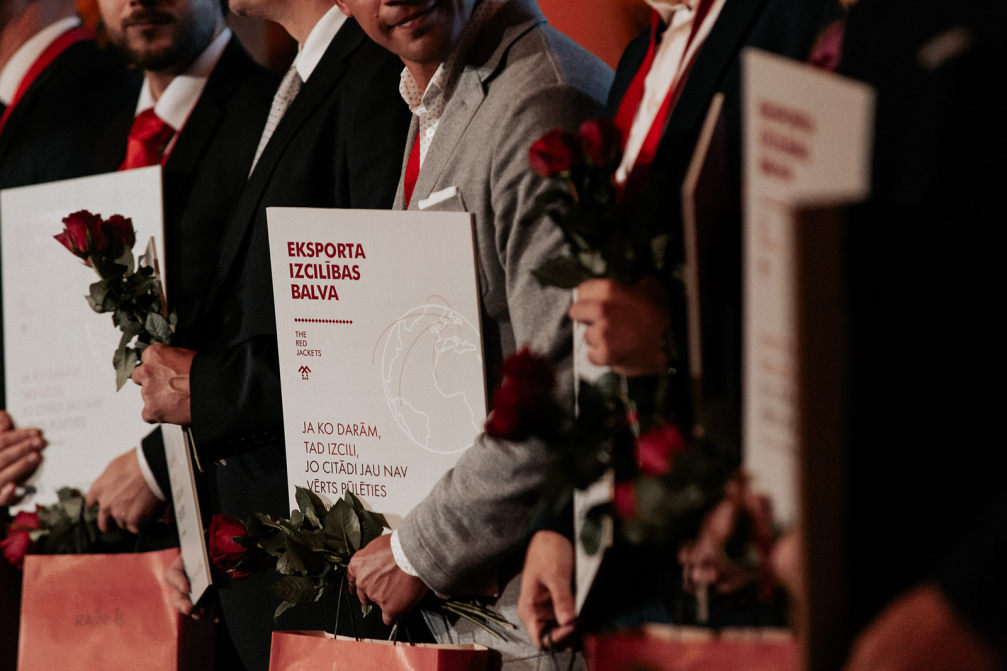 All 100 exporting brands are now collected on one digital and interactive platform «Treasures of Latvia». It is created in collaboration with the Ministry of Foreign Affairs of Latvia and informs about successful export companies, their presence and achievements in the world markets.
«During one of the first meetings «The Red Jackets» told us that they have been willing to put Latvian exporting companies on the world's map. We helped to materialize the idea,» says creative director of the digital solutions agency «Cube» Edgars Kuzmins.
«Our task was to come up with a solution that would represent our country through the exporting brands. We agreed that the result should be fresh and contemporary. So, we decided that the main object of the webpage would be an interactive globe with Latvia and its export potential in the very centre of it,» Kuzmins continues. He also reveals that the biggest challenge was the work with 3D technologies to create the globe, so the design would be suitable for various screens.
The authors of the platform «Treasures of Latvia» were «Cube» team — designer Kristaps Šteimanis, programmers Jānis Ošenieks and Mārtiņš Bormanis. Jānis Zemītis helped with the animation, while the project manager was Egija Lonerte and the creative director — Edgars Kuzmins.