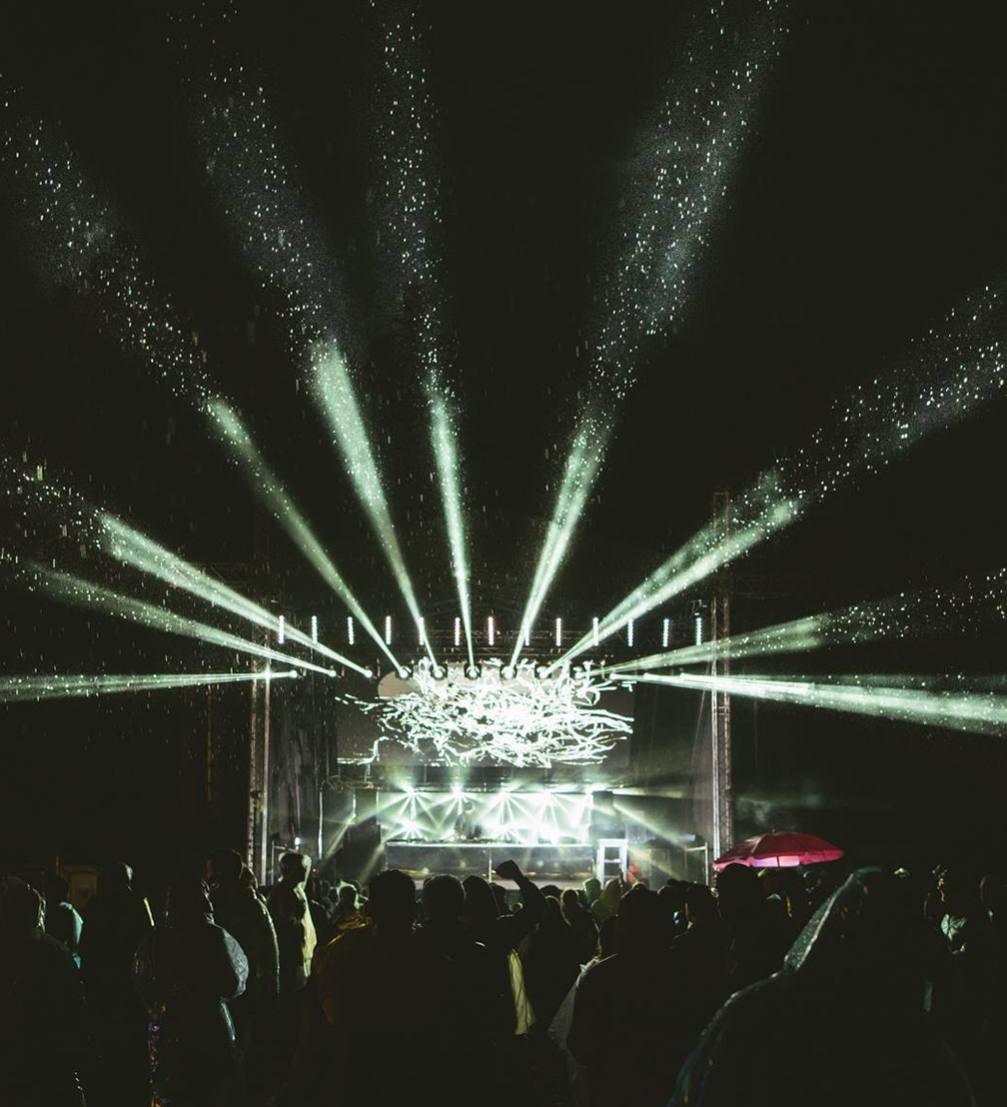 Photo from the private archive of Elīna Zviedre
Dee is a VJ — artist whose task, in her own words, is to interpret the music or to create a moving illustration of the composition. Dee emphasizes that in her works she returns to nature while seeking for its darkest side. On February 24, the artist will perform at the event of the audiovisual happening series «House Purgatorio».
«To some my style could seem emotive, to some thoughtful but my works are who I am, it is a way for me to express myself,» VJ Dee (Elīna Zviedre) describes her occupation. Dee has been fascinated with visual art since childhood. Gradually she got interested in music as well and now for five years her work as a VJ allows Dee to combine both of her hobbies. The artist reveals that the necessary skills were self–taught, because studies at a university seemed too academic for her: «I have studied physics, also graphic design and digital visualisation. However, most of what I know and can do, I have learned by myself.»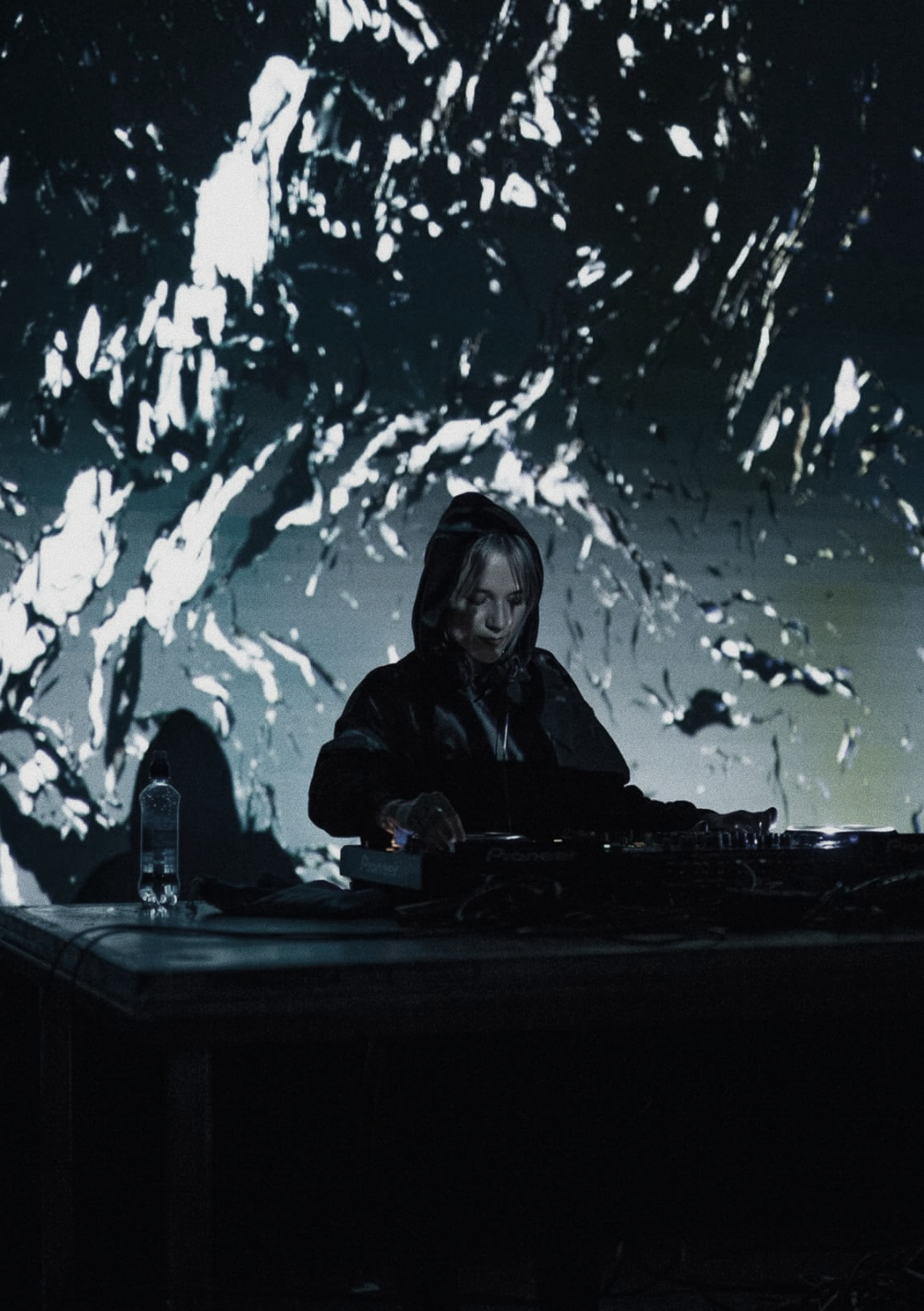 Dee's performances are recognized both in Latvia and abroad. Recently she participated in «Insomnia Electronic Music Festival» in Norway, while last week her work enriched Lithuania's vibrant electronic music scene in Kaunas. Although the most natural working environment for Dee is electronic dance music venues, she has also worked on several collaborative projects including the partnership with young fashion designer Evija Šaitere. «This was the first time I left the club. I do believe I see Evija's design as she wants others to perceive it. I visualize her feelings,» says Dee. The collaboration began two years ago when Dee's video was shown during Evija's presentation at the competition «Fashion Future for Hong Kong 2016». Evija took part in the competition with her degree project — collection «Backbone» — and won the Champion's Prize. The collaboration continued within the framework of Riga Fashion Weeks — Dee's video was on show during Evija's solo exhibition «Backbone» in 2016 and installation «404» in the VEF quarter last autumn.
This Saturday, on February 24 Dee will perform at the event of the audiovisual happening series «House Purgatorio» that will take place at the «One One» club, Šarlotes iela 18a, Riga. The event is inspired by Dante's «Purgatorio» and will feature performances from cellist and master of electronic music Patris and DJs Elvi Soulsystems, Andris Kuprišs and Trashy Kid.