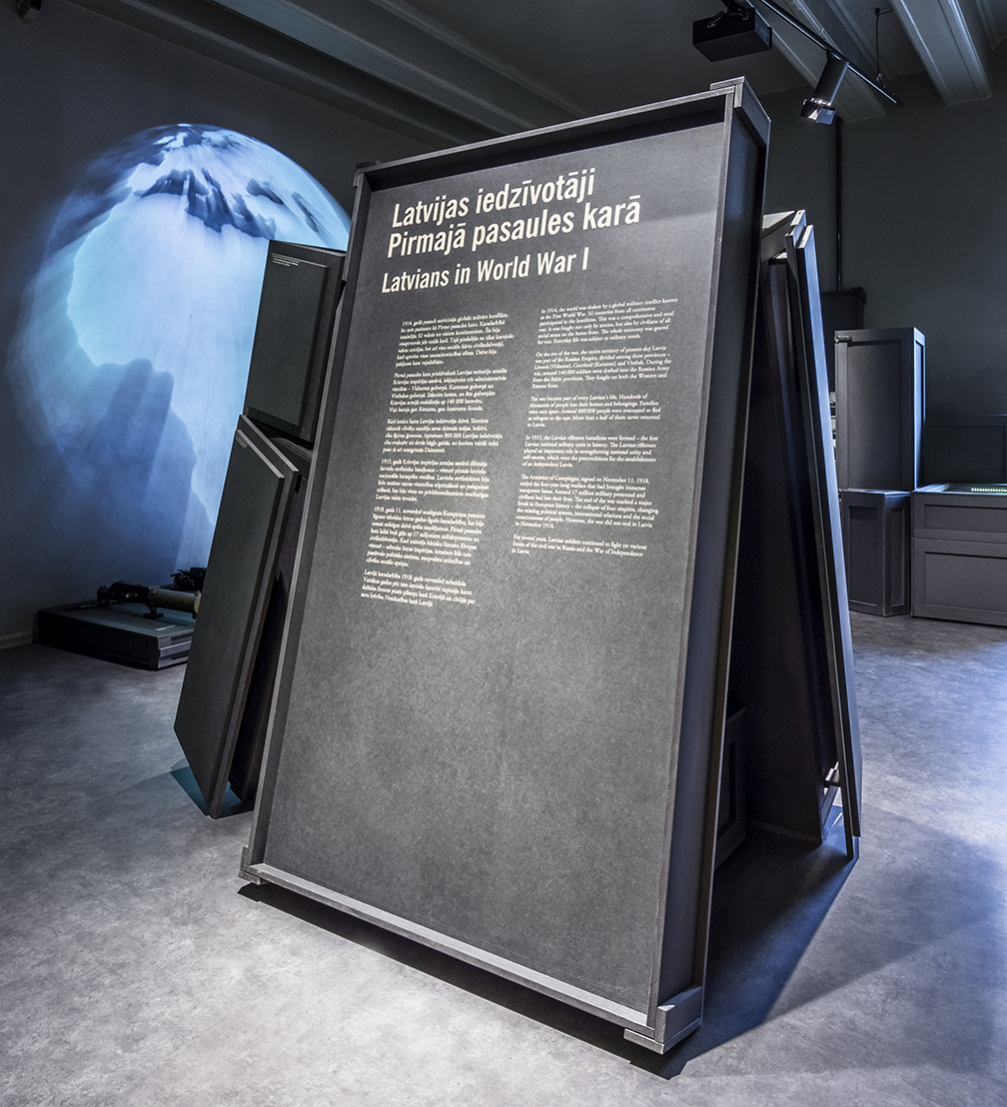 Photo by Gvido Kajons, from the archive of «H2E»
The permanent exhibition of the Latvian War Museum «Latvians in World War I» won German Design Award 2018 in the exhibition design category. The exposition is made by the design studio «H2E» while the authors of the content are Ilze Krīgere, the Head of the First World War History Division of the Latvian War Museum and the historian Klāvs Zariņš.
«The First World War marked a major turn in the history of the world. It deconstructed the lives of nations and individuals, nobody and nothing was left unaffected. Helplessness, uncertainty, pain, insecurity, but also patriotism, hope, and longing are emotions were always present in the WWI,» say the authors of the exhibition, the design studio «H2E». Designers worked with the emotions that the content awakened in us to fulfil the objective of creating an emotionally immersive exhibition that raises awareness of the WWI. On the other hand, the team was challenged with the amount of exhibition content and a degree to which they wanted the visitors to be emotionally present to the WWI.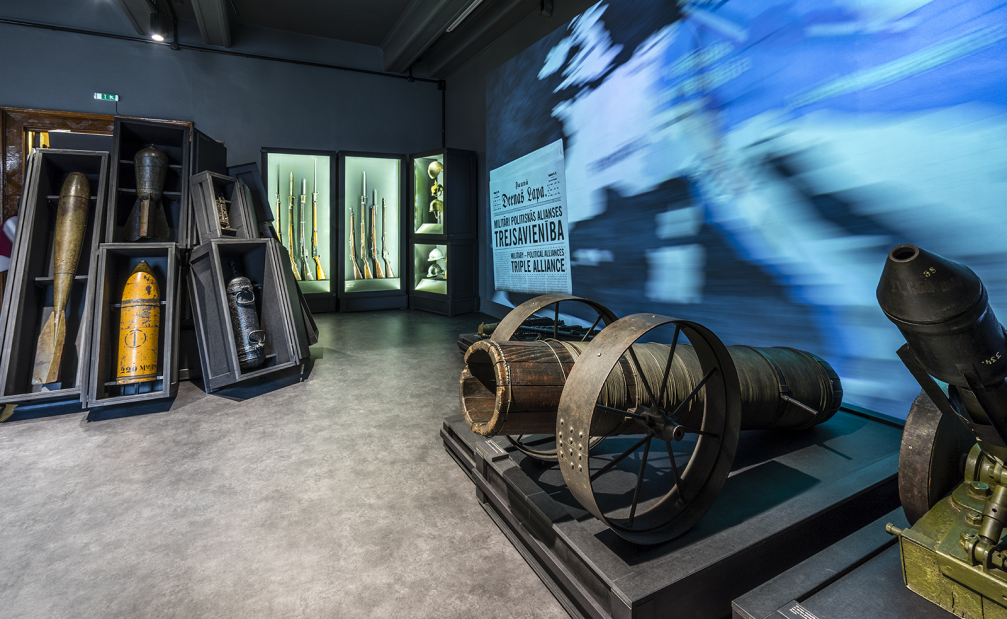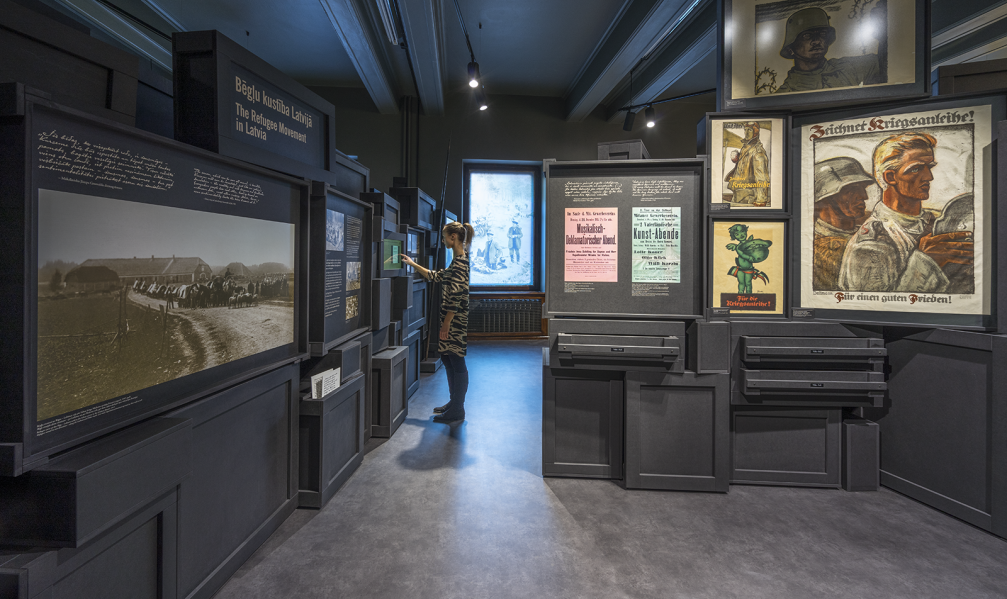 The exhibition design concept is a deconstruction. It is communicated metaphorically through stylized boxes of ammunition that are irregularly arranged within the exhibition space and create passages of frontline trenches. The trenches lead visitors through the exploration of content endlessly turning left and right that way causing an altered perception of time and uncertainty of what will happen around the corner.  More than 1200 historical exhibits are displayed in differently sized showcases of stylized ammunition boxes creating no emotional boundary between the visitors and exhibits by using the invisible glass — the weapons stand as if they can once again begin to serve the war. Embedded touchscreen monitors give an in–depth information on specific themes, illustrated maps inform about the course of the war, animated, large–scale audiovisual projections introduce and end the exhibition by giving a strong emotional and intellectual message. The grey colour dominates to symbolize sorrow and melancholy but has thematical accents of revolutionary red. Mirrors at the end create an environment for self–reflection within the context of the WWI consequences.
«The understanding of historical events is the basis of future decisions that will affect everyone tomorrow. Also, understanding the World War I. We invite people to participate intellectually and moreover emotionally. We invite to reflect silently. On history, national consciousness, on the responsibility of oneself and society,» emphasizes the design studio «H2E».
The exhibition «Latvians in World War I» is on show at the Latvian War Museum, Smilšu iela 20, Riga.