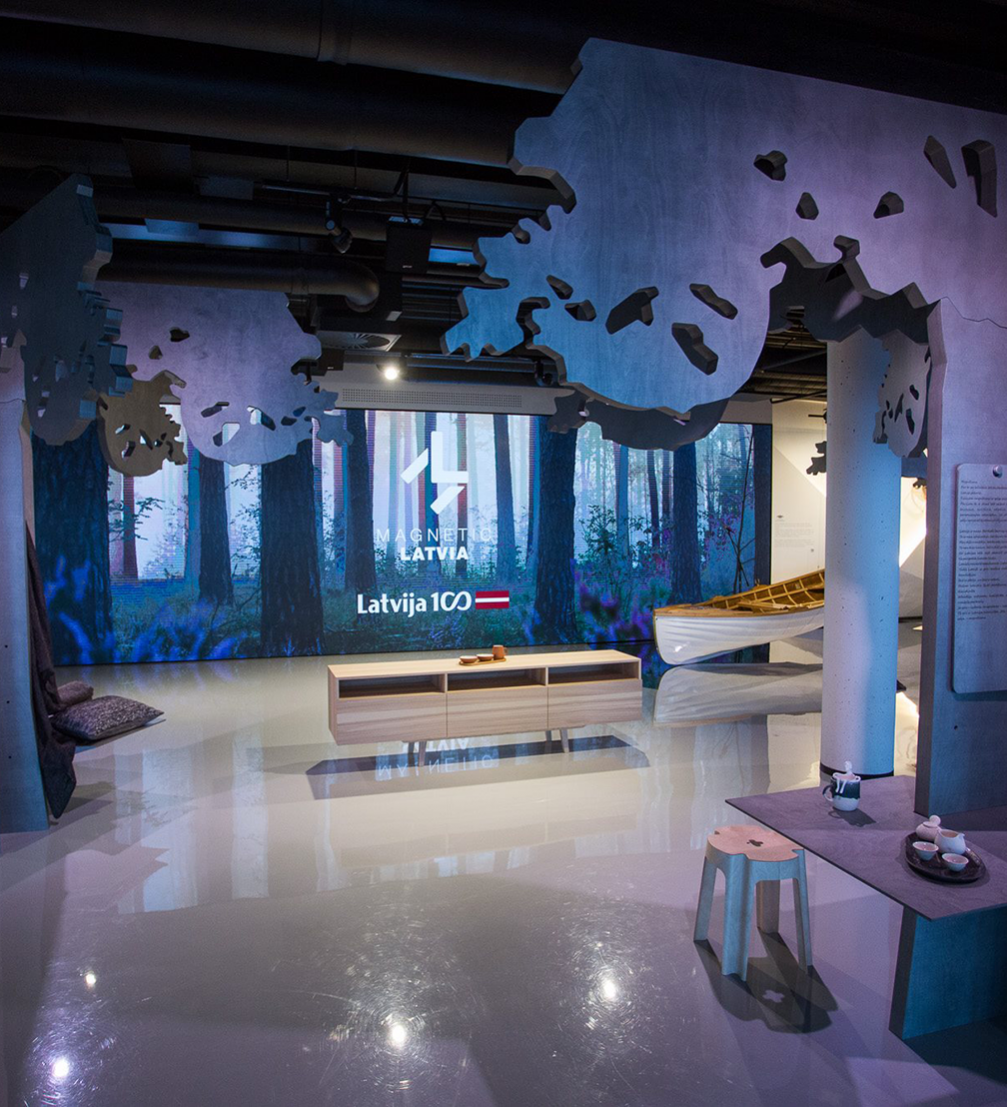 Business Information Centre «Magnetic Latvia» at Riga International Airport aims to address the foreign guests and to demonstrate Latvia as versatile, modern, innovative and forward–thinking country. It features various products from Latvia as well as hosts consultations on Latvian business scene and tourism.
Business Information Centre «Magnetic Latvia», opened on February 27, demonstrates both Latvian traditional values as well as recent accomplishments in economics and culture. It displays the key elements of Latvia, local products and Information on investment scene and tourism opportunities.
The Information Centre (Departures sector C) serves as one of the first stopping points for foreign and local guests, including businessmen and diplomats, providing an opportunity to receive consultations at Riga International Airport from the employees of the Investment and Development Agency of Latvia (LIAA) about business and collaboration opportunities and most interesting tourism objects in Latvia. If necessary the space can be used as an office to go through one's presentations, print out some documents or to meet business partners.
The main room of the Information Centre features plywood interior elements and shows products of various Latvian design brands such as «Brum Brum», «Materia Bikes», «Dip Dap», «Žube», «Studio Natural», «Maffam Freeform», Riga Chair Factory, «MINT Furniture», «Heavens», «an & angel», «Laima Ceramics», «Ars Tela», Elīna Dobele, «mammalampa», «Nordi Furniture», «LaLampa», «Šmita lampas», «Verba», «Vaidava Ceramics» and «Munio Candela».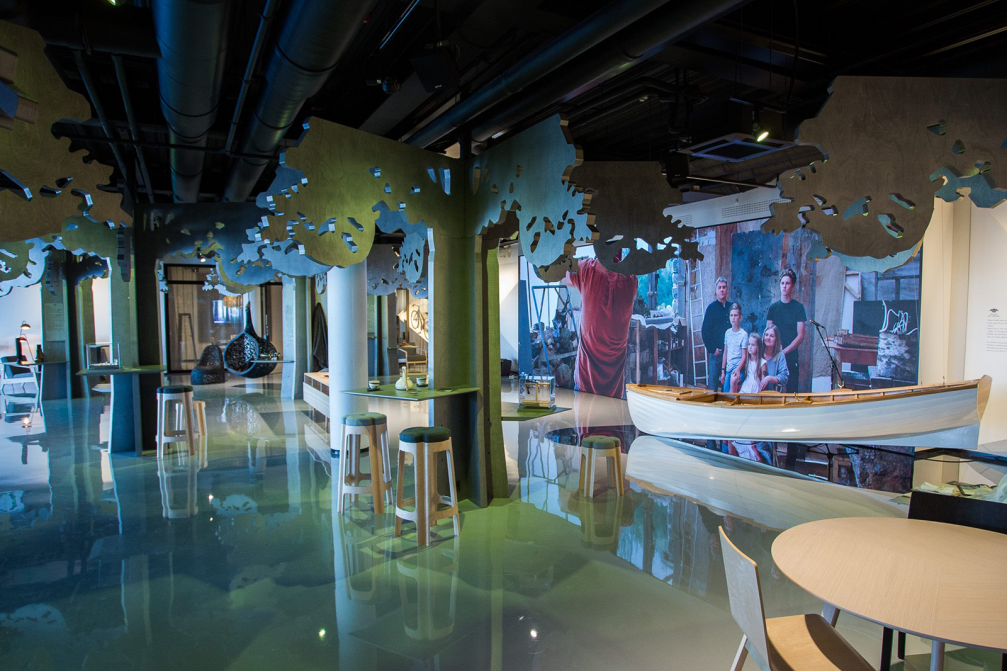 A screen on the back wall of the hall shows films, telling stories about the advantages of business in Latvia, its people, nature, art, culture, traditions and tourism. There are also two well–equipped meeting rooms that can be connected for purposes of small conferences, seminars and presentations. The Business Information Centre «Magnetic Latvia» is designed by «Open AD» architects.
The state funding for the construction and maintenance of the Information Centre is 437 500 euros. The Centre will run until October 2020. It is planned that during these three years it will be visited by more than 280 000 guests, including more than 5000 entrepreneurs and members of official delegations.