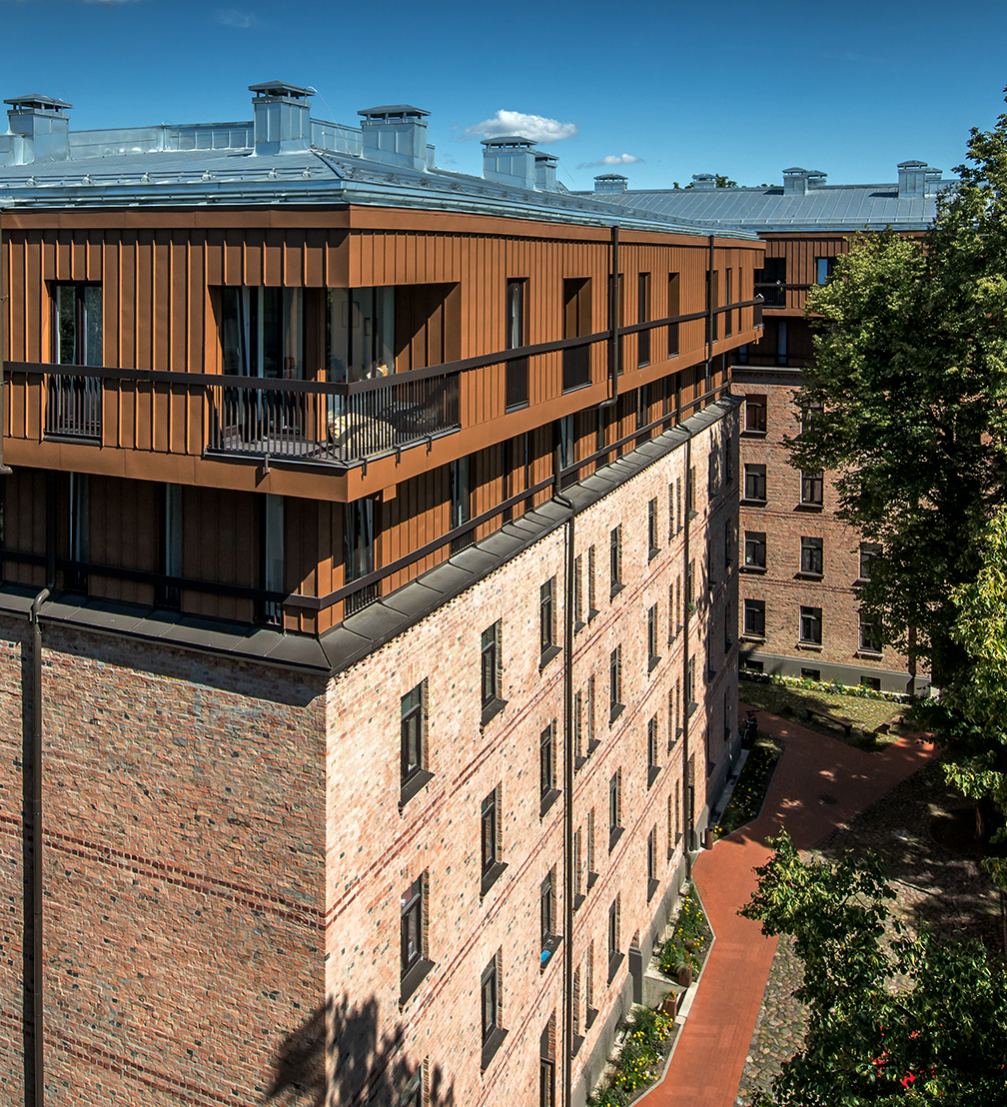 Apartment buildings at Gertrude street 121. Publicity photo
Nine nominees for the Latvian Architecture Award 2018 have been announced by the selection jury. The selected works will be evaluated further be an international jury, which will choose the main winners and recipients of the highest reward in the field of architecture in Latvia, represented by gold and silver pineapples. The winners will be announced on May 18, during a ceremony taking place in the garden of K.K. fon Stricka Villa.
The Latvian Architecture Award is an annual national architectural competition that aims to acknowledge and promote the best in Latvian architecture and encourage the development of the overall architectural performance in Latvia. The award is organized by the Latvian Association of Architects. It is the biggest yearly event in Latvian architecture, recognized as an event of a national importance by the Ministry of Culture of the Republic of Latvia, and the prize is the highest reward in Latvian architecture.
46 works were submitted for the Latvian Architecture Award 2018, including socially important objects, private houses, as well as multiple architecture–related events. The selection jury has nominated 9 works for the semi–finale.
In the final evaluation, the selected nominees will be evaluated by an international jury. The jury members are four internationally renowned architects — Yves Moreau from the architectural office «Muoto», based in France, Theodore Molloy from «PUP architects», based in the UK, Katrin Koov — president of The Estonian Association of Architects, and Linas Lapinskas, an architect from Lithuania. Dagnija Smilga from the selection jury will join them as a representative from the selection jury to participate in the final decision–making process.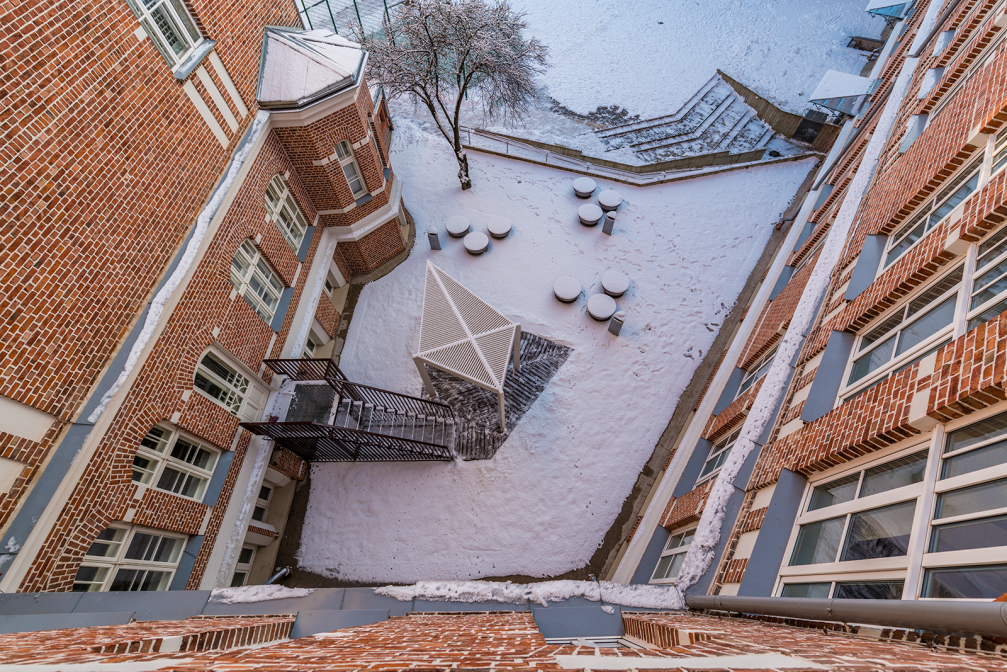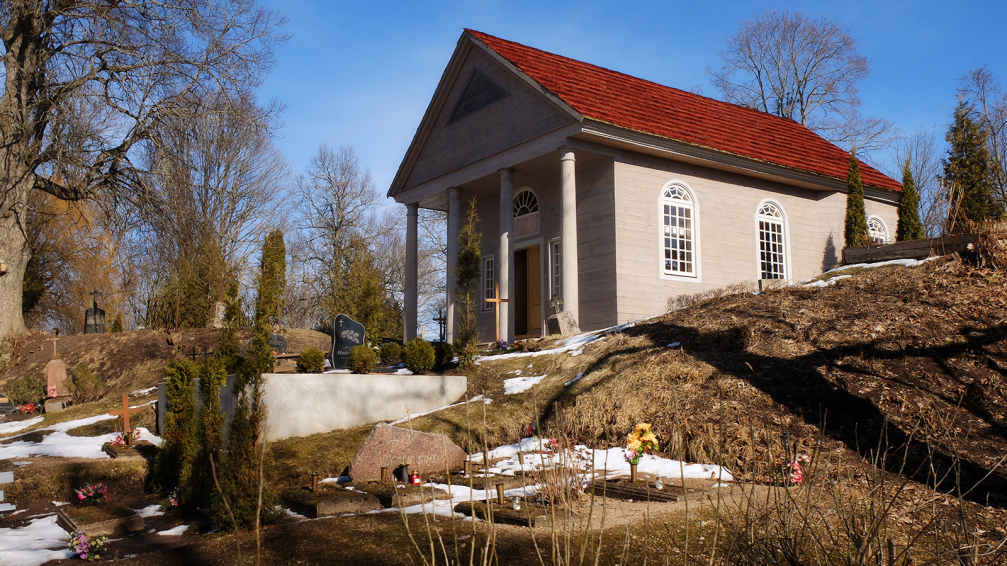 Latvian Architecture Award 2018 final nominees
Children's Playground Labyrinth — Liene Mackus in collaboration with «Balta istaba».
Restoration of Bērzpils chapel — Artūrs Lapiņš, inženieri Māris Bēnfelds un Ģirts Pavlovs, research by Vija Strupule.
Nature Concert Hall 2017 — «Didzis Jaunzems Arhitektūra», Didzis Jaunzems, Ervīns Gorelovs, Juta Davidovska.
Apartment buildings at Gertrude street 121 — Agnese Lāce, Renāte Pablaka, Inese Buša.
Exhibition «You've Got 1243 Unread Messages. The Last Generation Before the Internet» — designers Rihards Funts, Toms Lucāns, design studio «Rijada», assistant Roberta Fišere, curators Kaspars Vanags, Zane Zajančkauska, Diana Franssen.
Liepaja State Gymnasium No. 1 — architect Ilze Mekša, «Wonderfull».
«Rizhskiy Samogon» craft distillery — «Nesens», «Variant Studio».
Pauls Stradins Clinical University Hospital reconstruction and new building, first construction phase — design by «JKMM Architects» (Finland). Sketch design by «JKMM Architects» in collaboration with architectural bureau «Nams». Technical design by «Sarma & Norde Arhitekti».
VEF factory building refurbishment — «Zenico Projekts», Viktors Valgums, Viktors Valgums jun., Kaspars Dortāns, Tamāra Stuce.