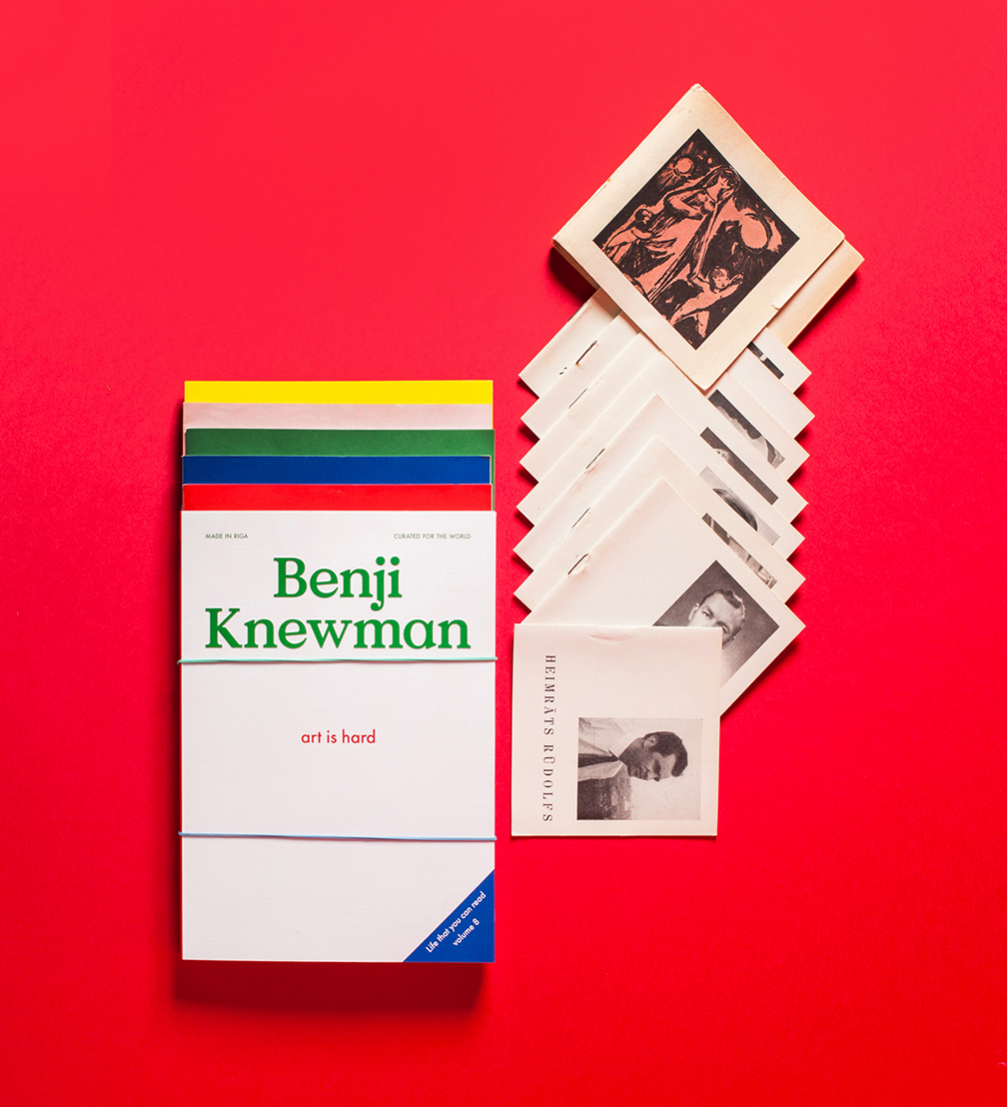 The eighth issue of the bilingual bookazine «Benji Knewman» is out, once again surprising its readers with a new format. The motto of the new issue is «art is hard», while the inside pages, as always, contain visual stories along captivating articles and interviews with creative personalities.
The editor of the bookazine «Benji Knewman» Agnese Kleina reveals that the «Benji Knewman» has been published for almost four years already. However, its mission, to tell the story of Latvia in an international language through its content and design, has remained the same. The eighth issue is dedicated to all who create and know that the path to success can be hard. «It could be a designer who accidentally sent his client a file named «finalfinalfuckingfinal.pdf», a young entrepreneur who delivers the goods and cleans up the office by himself. Or it could be a director who can't watch his own film after finishing it,» Agnese gives examples. The motto of the new issue is — art is hard but somebody has to do it.
The eight issue of «Benji Knewman» features an interview with animation director Signe Baumane who lives and works in New York. In an honest conversation musician Mārtiņš Ābols a.k.a. Čipsis from the band «Čipsis un Dullais» shares his thoughts on the audience requests and his own musical interests. Illustrator Anete Melece has created an autobiographical meta comic «Busy Freelancer At Work». The issue also features an epistolary conversation between Agnese Kleina and St. Petersburg–based Russian writer Oleg Sivun on the relationship between West and East. While designer Zigmunds Lapsa shares his knowledge on chewing gum history in the Soviet Union and uses wrappers of the chewing gum «Turbo» for the illustrations.
The inspiration for the eighth issue came from a pocket–format Latvian art album from 1967 that Agnese Kleina found in her dad's bookshelf in her hometown of Liepaja.
The topic of the latest issue is complemented also by limited edition T–shirts with embroidery «art is hard».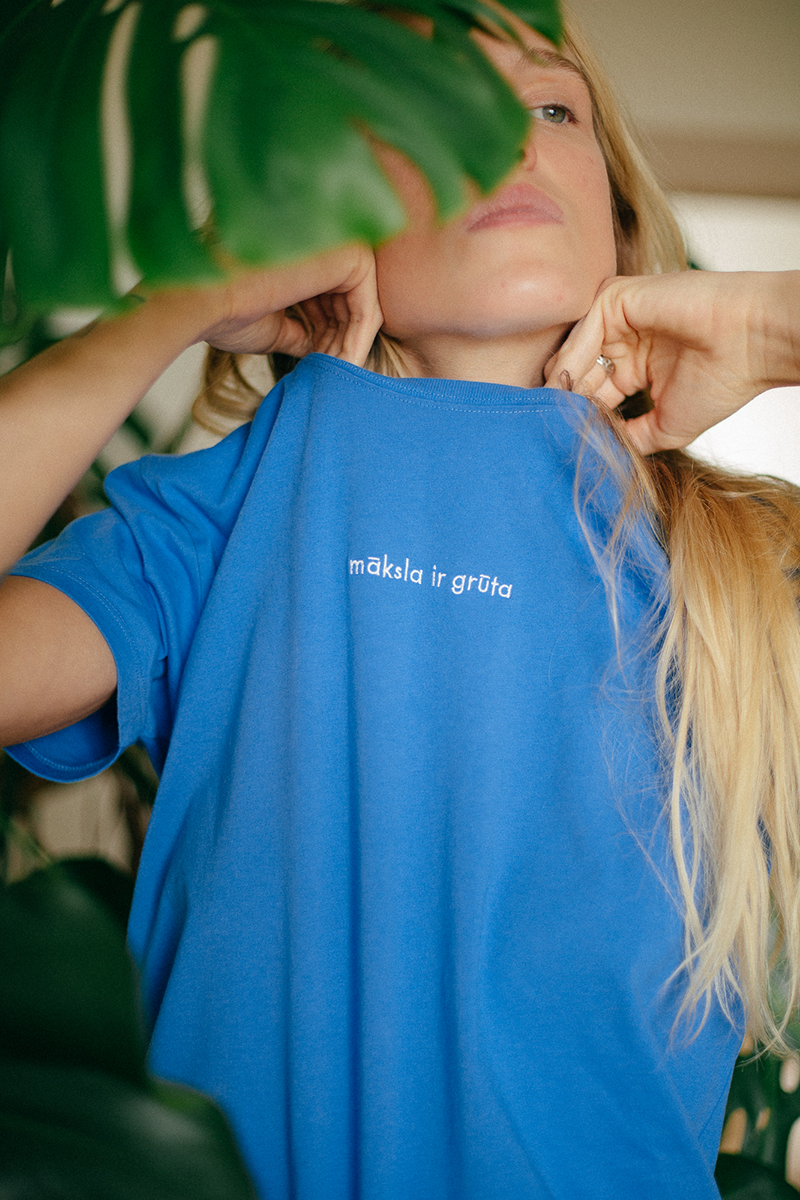 «Benji Knewman» can be purchased at stores «Mr. Page», «Riija», «Kolekcionārs», «Manilla», «Nice Place», «Robert's Books», «M50», gallery «Istaba» in Riga, as well as on its online store where the T–shirt is also available.
«Benji Knewman» is currently available in 22 countries, including Canada, USA, the Netherlands, Great Britain, Austria, Lebanon, Australia, New Zealand and elsewhere. The bookazine is made with support from State Culture Capital Foundation.