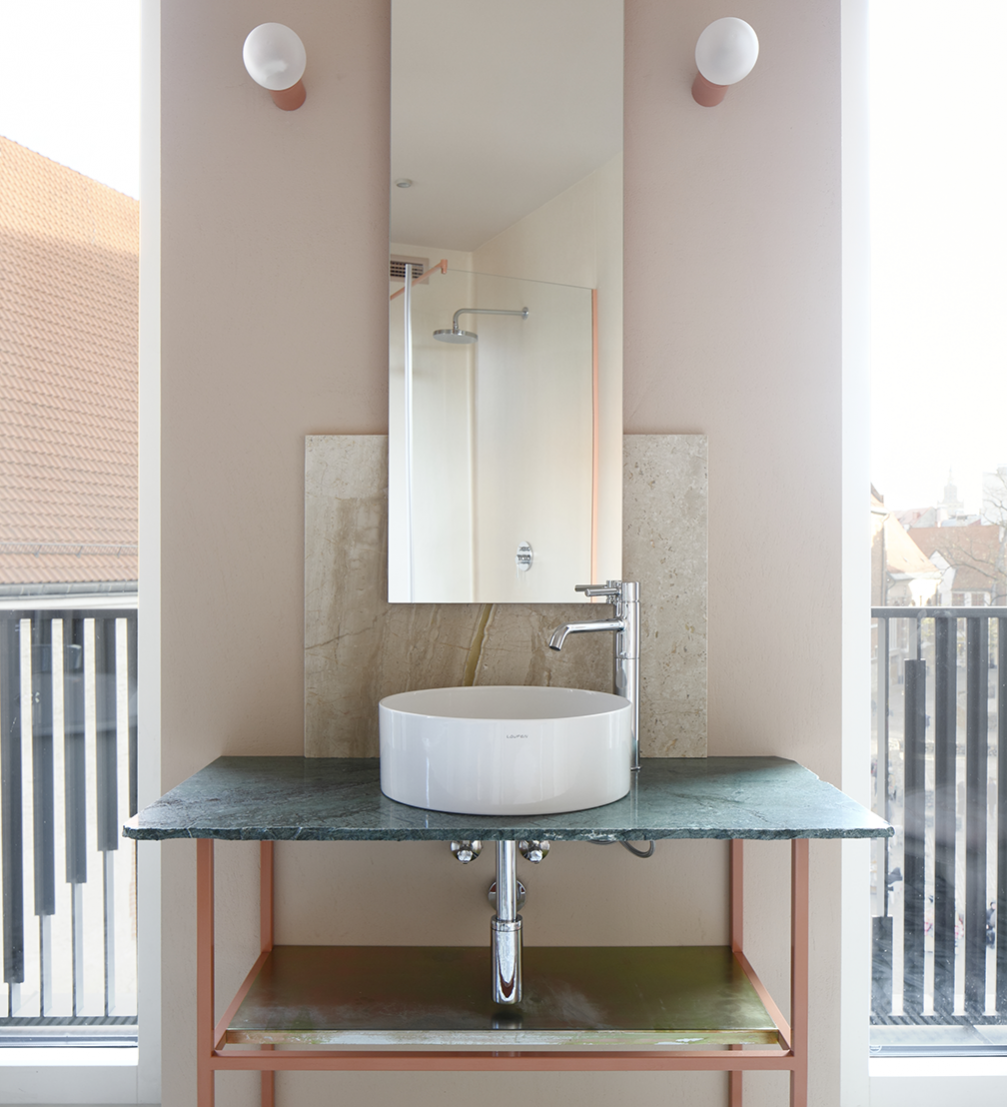 Interior architecture agency «Annvil» has designed a new interior for the boutique hotel «Redstone», located in the Old Town of Riga, Latvia. It stands out with monochromatic solutions, giving the premises a unified, sophisticated character.
In the Old town of Riga, Latvia, the new «Redstone Hotel» has recently opened its doors, featuring eleven different rooms overlooking the Old Riga. The hotel is located at the building on Skārņu iela 11, designed by the architect bureau «Jaunromāns un Ābele». In 2015, the building received the silver of the Latvian Architecture Award.
The interior solutions of the 542.6 m2 area were designed by interior architect Anna Butele and architect Berta Lerhe from the Latvian interior architecture agency «Annvil». Each of the six floors is designed in a monochromatic colour scheme using the interaction between lights and shadows.
The hotel's restaurant «St. Petrus», located on the first two floors, serves as a starting point of the chosen colour palette. The upper floors then add nuanced pastels revealing the English pink, milky white and tones of a blue lagoon.
The monochromatic solution creates a unified effect, without emphasizing either textures or shapes. There are no borders between the background of the space and the interior elements, only the furniture pops out a bit. «Annvil» sees the hotel interior as a clean, laconic background that doesn't distract from the most important thing in the room — the guest of «Redstone Hotel».