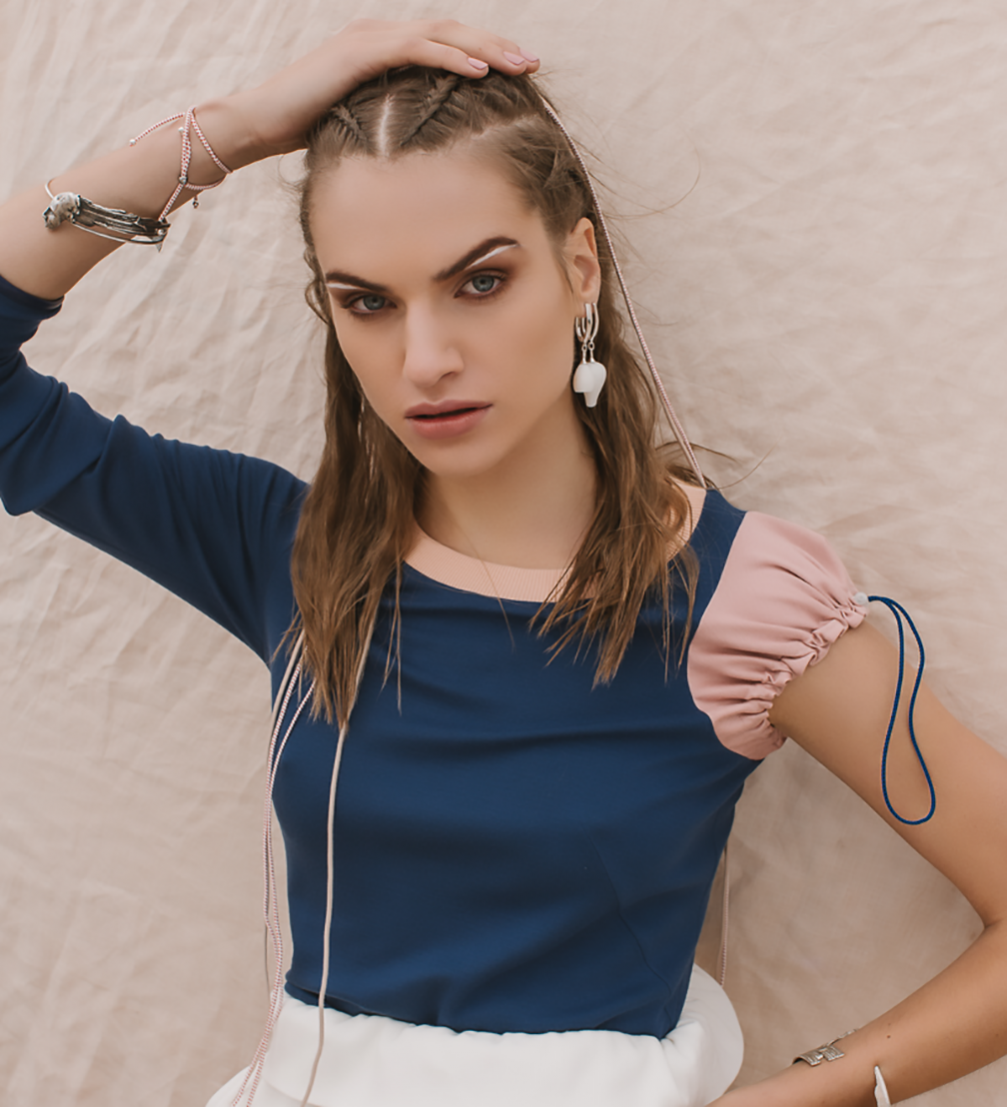 The Spring–Summer 2018 collection by Latvian fashion brand «Dace Bahmann» combines lightness and sensuality with sporty accents thus mixing seemingly incompatible clothing elements.
Dace Krieviņa–Bahmane, the founder and designer of the «Dace Bahmann» fashion brand reveals that the Spring–Summer 2018 collection was inspired by her idea of Scandinavian medieval Viking women. The image she has created is strong, self–sufficient, mysterious but very feminine at the same time. The concept continues also in the names of the collection garments — Hnoss, Nanna, Gullveig — all borrowed from the Scandinavian mythology. In this collection, sensuality goes hand in hand with sporty and urban elements, which is a characteristic feature of the designer's work. The collection features light trousers, feminine dresses, coats, jackets and vests. Each garment can exist as an independent entity or in combination with others and is suitable for both casual and evening outfits. The dominant colours are pink, green, grey and white, accompanied by bright blue accents.
When designing the collection, Dace Krieviņa–Bahmane experimented with different textures and seemingly incompatible clothing elements. Despite that, the final look is rather unified. The first presentation of Spring–Summer 2018 collection by «Dace Bahmann» took place during the Riga Fashion Week last autumn.
After graduating from the Art Academy of Latvia she Dace Krieviņa–Bahmane worked with several fashion design projects and has created numerous women's clothing collections. She also works as the fashion editor for magazine «Cosmopolitan».