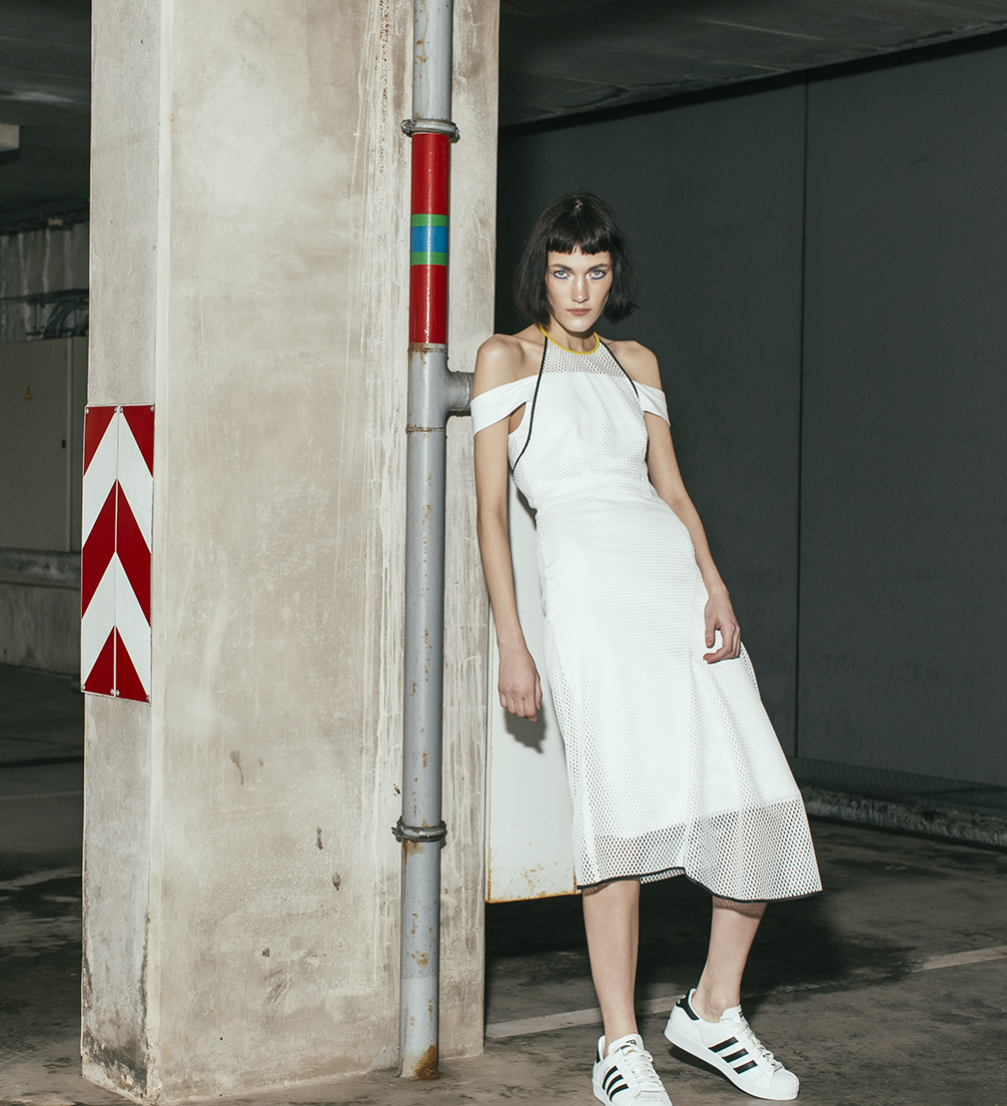 In late April the womenswear brand «Dace Bahmann» announced the new spring–summer 2016 collection «Wild», created exclusively for the fashion and lifestyle concept store «Paviljons». It mixes romantic, sporty and urban style, while the quiet colours are complemented with bright accents.
Fashion designer Dace Krieviņa – Bahmane is not a newcomer to the Latvian fashion scene. After graduating from the Art Academy of Latvia she has worked with several fashion design projects and has created numerous women's clothing collections. She also works as an fashion editor for magazine «L'Officiel». Last autumn her own fashion brand «Dace Bahmann» was launched, focusing mainly on feminine dresses, blazers and coats that complement each other. Designer prefers natural fabrics and constantly looks for new solutions to create an elegant, yet bold image.
In addition to «Dace Bahmann» casual and party clothing collections for spring–summer 2016, the brand has announced another collection «Wild». It is created exclusively for «Paviljons» store and is more affordable.
In the new collection lightness and sensuality go hand in hand with sporty and urban elements, which is a characteristic feature of the designer's work. The dominant colours are white, light pink and black, accompanied by neon yellow accents. Dresses and tops feature flirty ruffles and unusual embroideries, while the vests and coats — straight, geometrical cut. Different textures are also combined in the collection, including the often controversial mesh fabric. These contrasts create a mysterious and unusual image. However, as the information on the brand's webpage suggests, the wearer of the clothes by «Dace Bahmann» is exactly like that — feminine and romantic, but also confident and ambitious.
The designer Dace Krieviņa – Bahmane points out that each garment of the new «Wild» collection can exist as an independent entity or in combination with others and will be suitable for both casual and evening outfits.