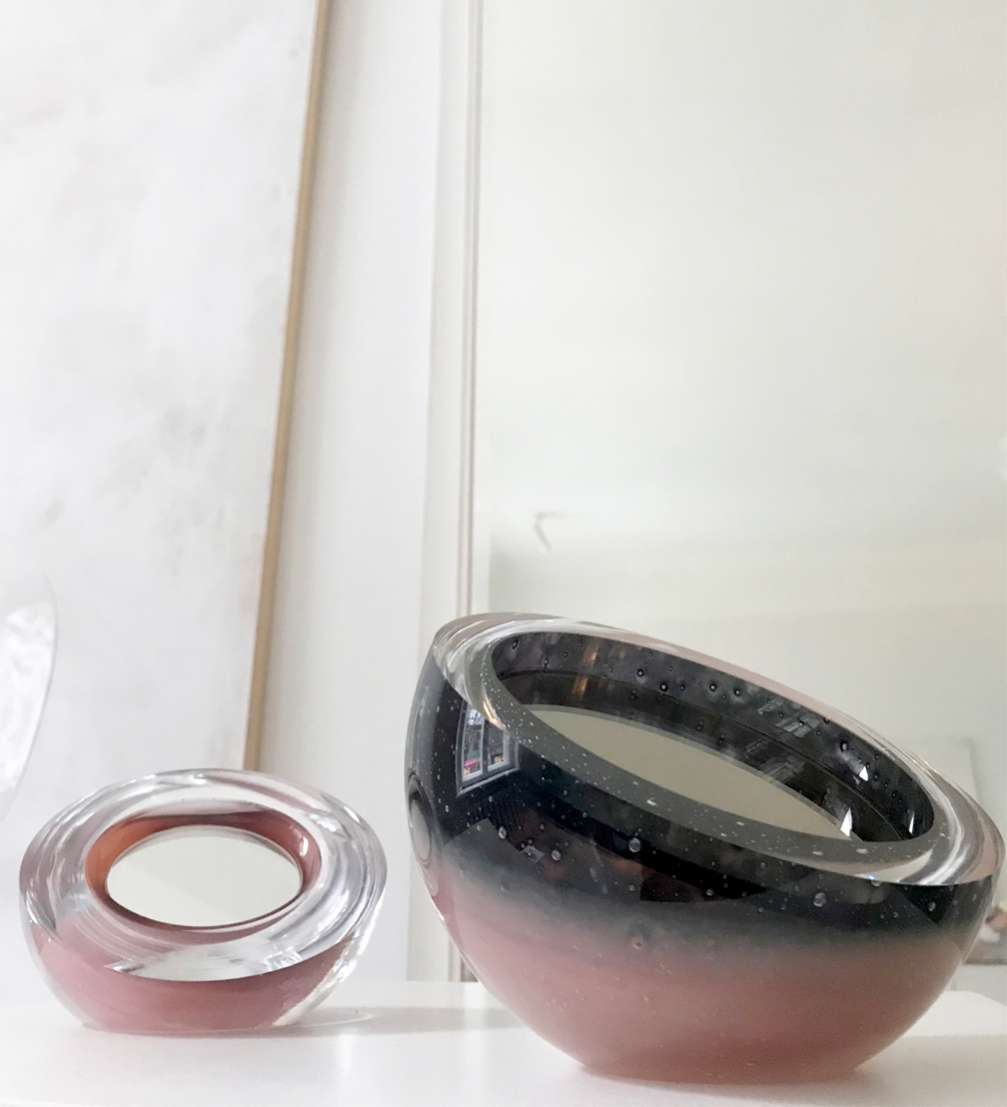 Until November 25 the gallery «Experimental» will host a solo exhibition «Born in Japan», which has been created by Baiba Dzenīte during an artist residency program in Seto Ceramics and Glass Art Centre in Japan.
Objects from last year's collection «Calm» have found a new articulation through experimentation, finding inspiration in the vastness and diversity of the universe, as well as referencing local traditions of Japan. The glassware is created in free–blown glass technique, but the surface relief is created by the imprint of an ancient flax processing tool. The glass objects are complemented by ikebana — Japanese flower arrangements.
Mirrors integrated into glass hemispheres — a continuation of the joint collection «Glass Art Objects» by Baiba Dzenīte and Sabīne Mežkaze — are also included in the exhibition. The black, deep blue, sun orange and neutral sand tones resemble the images of distant galaxies captured by the Hubble telescope. The form of the glassware is developed from the vanity mirror «Small Moon Mirror» by Sabīne Mežkaze, which is inspired by the design objects of Carlo Scarpa and Ettore Sottsass.
Part of the works created during the residency is officially included in the collection of Seto Ceramics and Glass Art Centre. The solo exhibition of Baiba Dzenīte — the founder of the brand «Baiba Glass» — will take place in the art and design gallery «Experimental» in Riga, Stabu iela 49, until November 25.