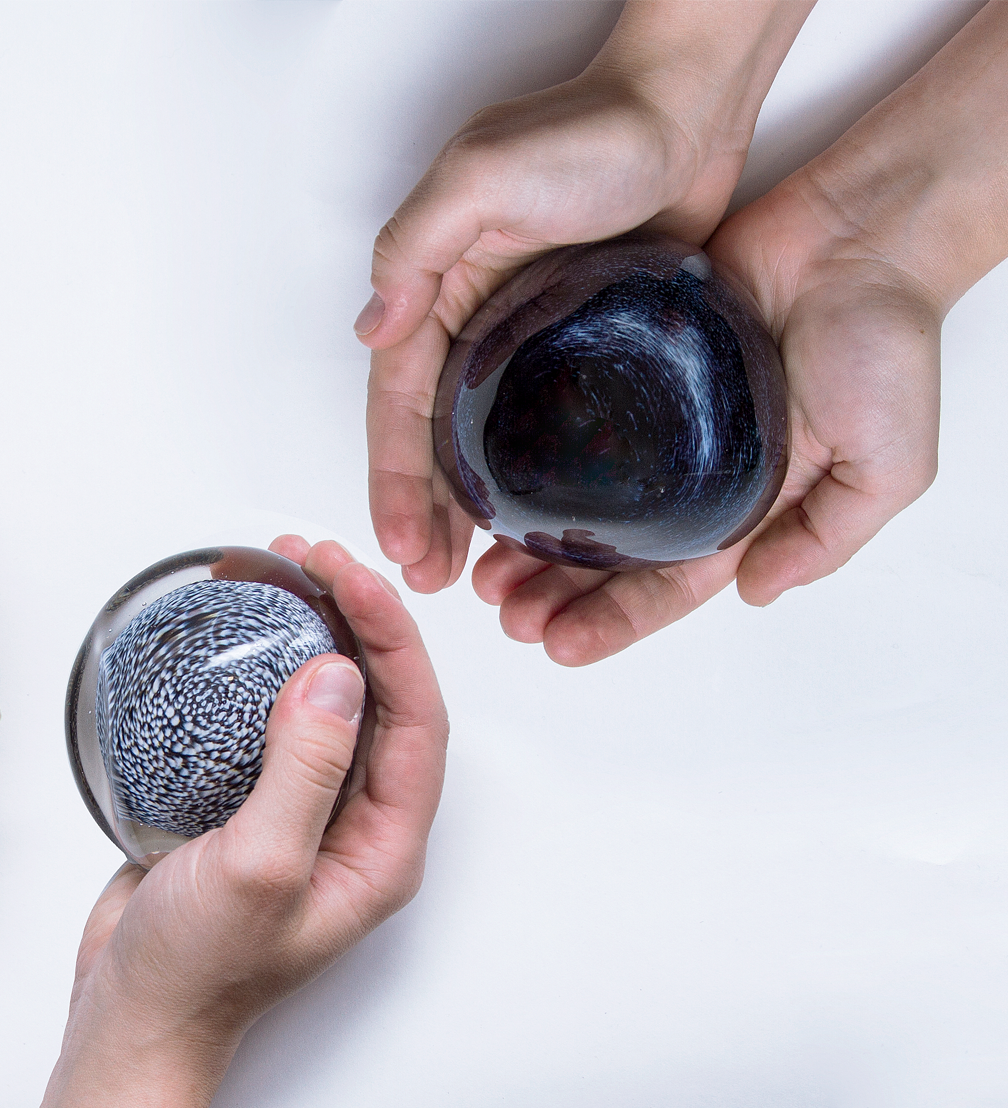 Glass Point is a surprisingly versatile glass workshop that not only runs individual orders but also works as a social enterprise. By organising masterclasses, educational workshops and helping glass artists realise various technically challenging ideas, Glass Point makes glass art more accessible to both beginners and professionals. In the words of the studio manager and designer Anna Varnase, «We're open to everybody.»
The glass design studio Glass Point is located near the Grīziņkalns Park — the historical glass industry centre of Riga. Since 1927, there had been a glass factory with several smaller glass workshops developing around it. Glass Point continues this tradition by offering a nearly full range of glass-processing technologies at the studio. The workshop contains a melting furnace, horizontal and vertical cutting discs, instruments for melting in flame and coldworking. The study does not yet permit glass blowing — this stage of glass processing is carried out in cooperation with a glass blower from the Līvāni glass and crafts centre. Since after the closure of the glass factory in Grīziņkalns some instruments, including glass-blowing pipes, were purchased by Līvāni glass studio, the link between Glass Point and the historical Grīziņkalns factory is probably very direct.
The glass studio was created three years ago by glass artist and designer Anna Varnase and her project management professor from the Latvian Academy of Arts Ieva Zemīte. In both leading the studio and its artistic performance, Anna's focus is on the various glass-handling techniques. «It's great to come up with beautiful designs, but if you can't figure out how to make it, it just doesn't work,» she admits. Experience in other glass workshops is indispensable in the acquisition of the various glass-handling techniques — Anna has trained with glass designers in Kuresare, Olustveré and the Latvian artist Anda Munkevica. Now, with the technical equipment available at Glass Point, Anna helps others realise their ideas: «I help with all the crazy ideas of artists who want to use glass in their work. We're experimenting together.» One such fruitful collaboration was developed with the association Orbīta, creating frameworks for their exhibition 2020: Perspective of Eternity.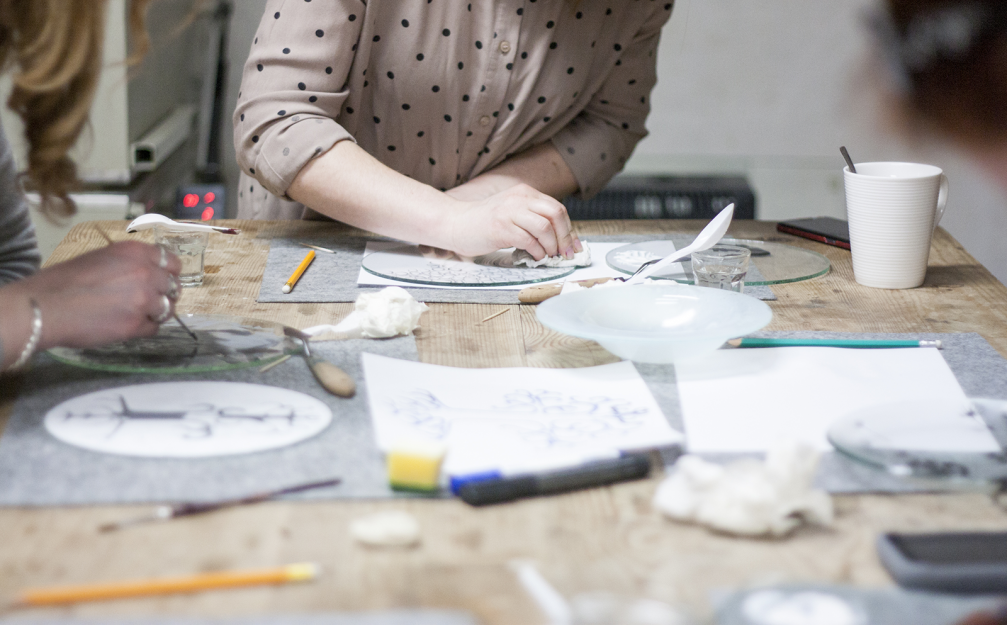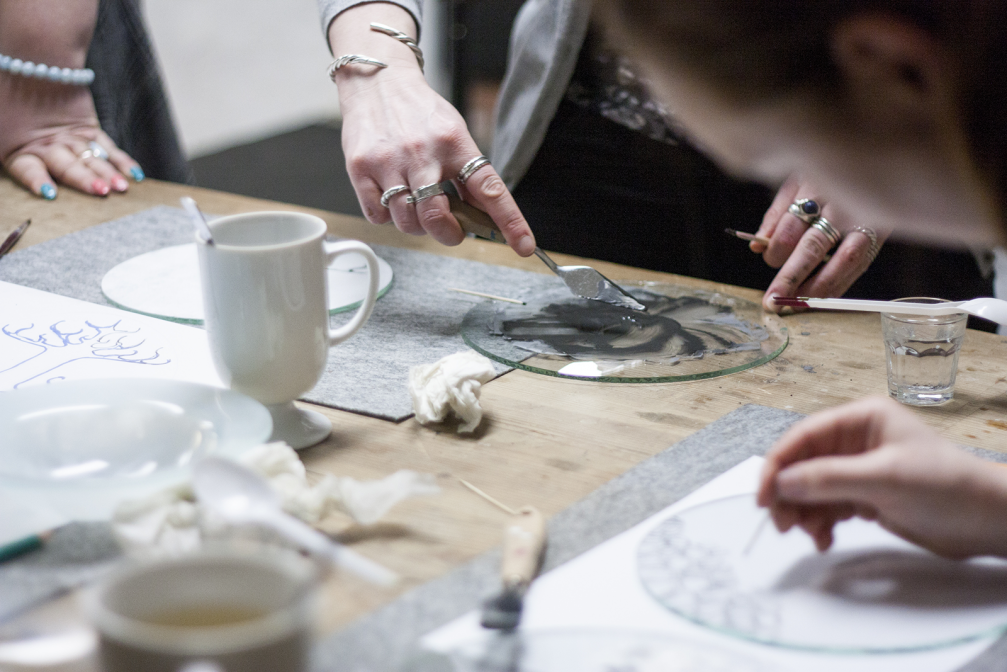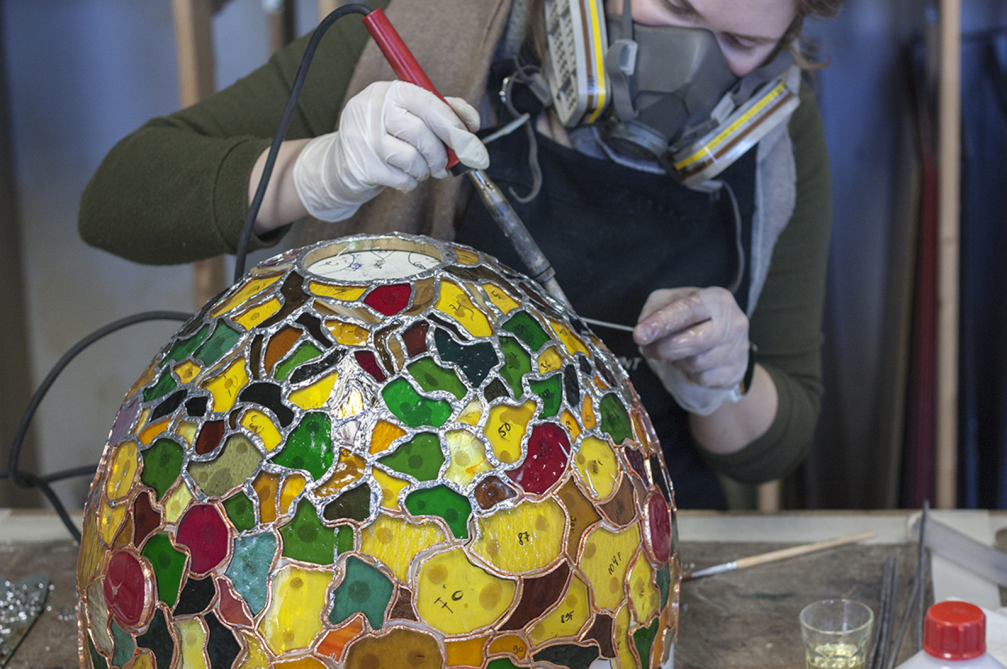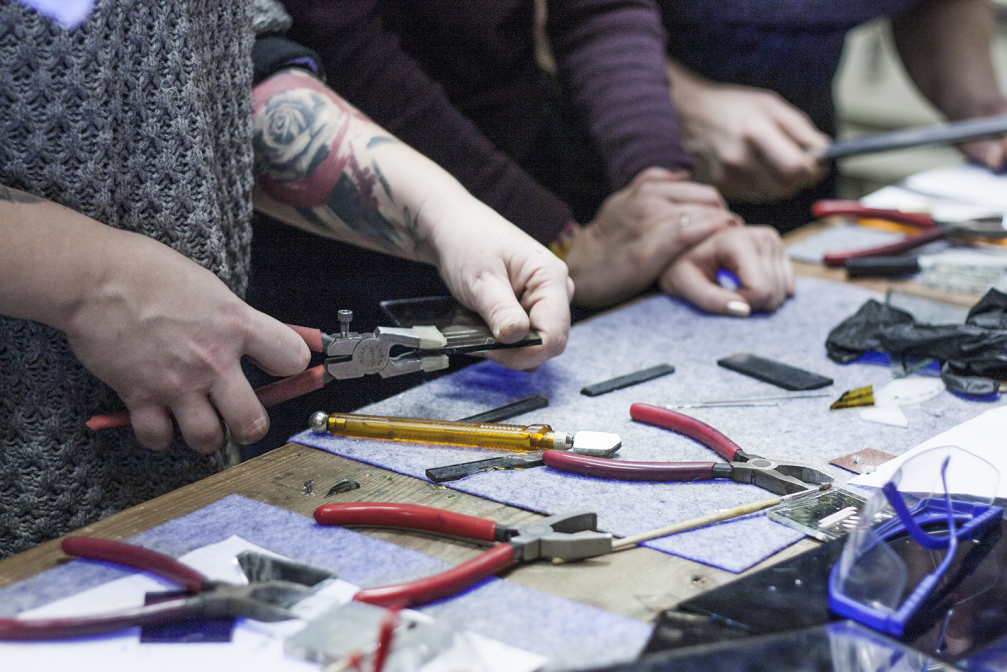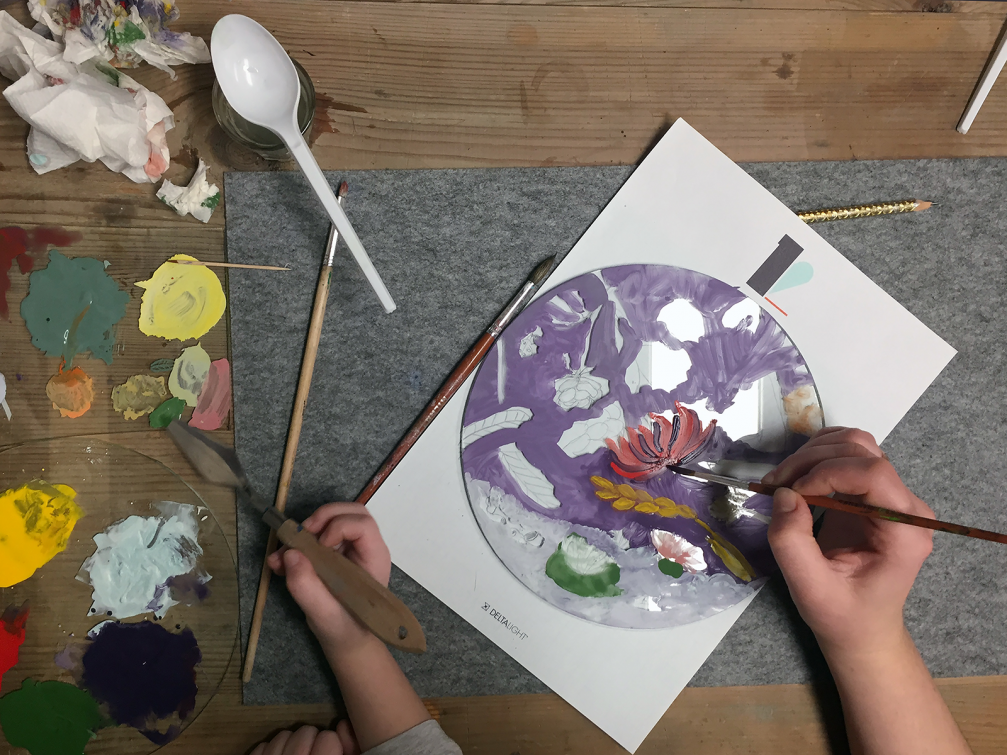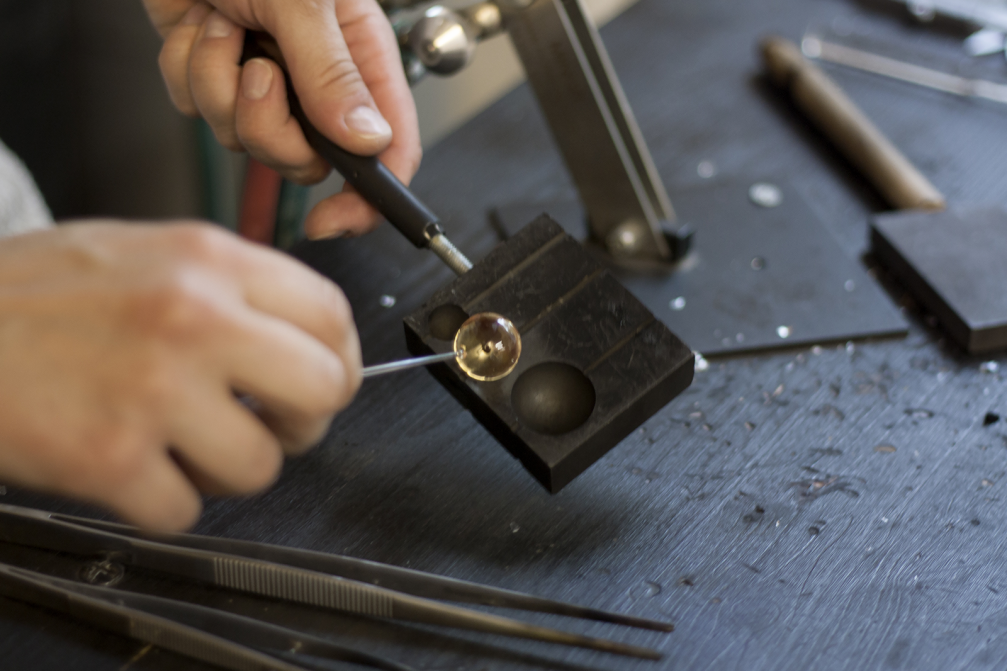 But the «Glass Point» studio is open not only to professionals but also to beginners and amateurs. The pre-pandemic workshop model included regular creative workshops, offering anyone to learn about glassing, cutting, painting and other glass-handling techniques. A community of regular visitors has grown around the workshop, from which three former novices have moved on to the Glass Art Department of the Latvian Academy of Arts. The creative workshops also integrate masterclasses, in which both graduates of the Latvian Academy of Arts and internationally recognised glass artists share their experience in different glass techniques. Taking into account the active involvement and education of society and the provision of cultural diversity, «Glass point» is registered as a social enterprise which, through its creativity, has a lasting, positive impact on society.
If accessibility is one fundamental principle of Glass Point, the other one is sustainability. The study recycles glass, offering people from all regions of Latvia to donate old window glass and using it in creative activity. Thus Anna has created a collection of recycled glass dishes Basic, but window glass, surpluses from larger glass projects and bottle glass are also used in creative workshops and masterclasses. Glass Point also sells a glass-cutting kit that can be ordered by mail and then, following video tips, a variety of objects can be created by recycling glass bottles. As part of the programme Latvijas Skolas Soma, the glass studio has also created a remote workshop for schools.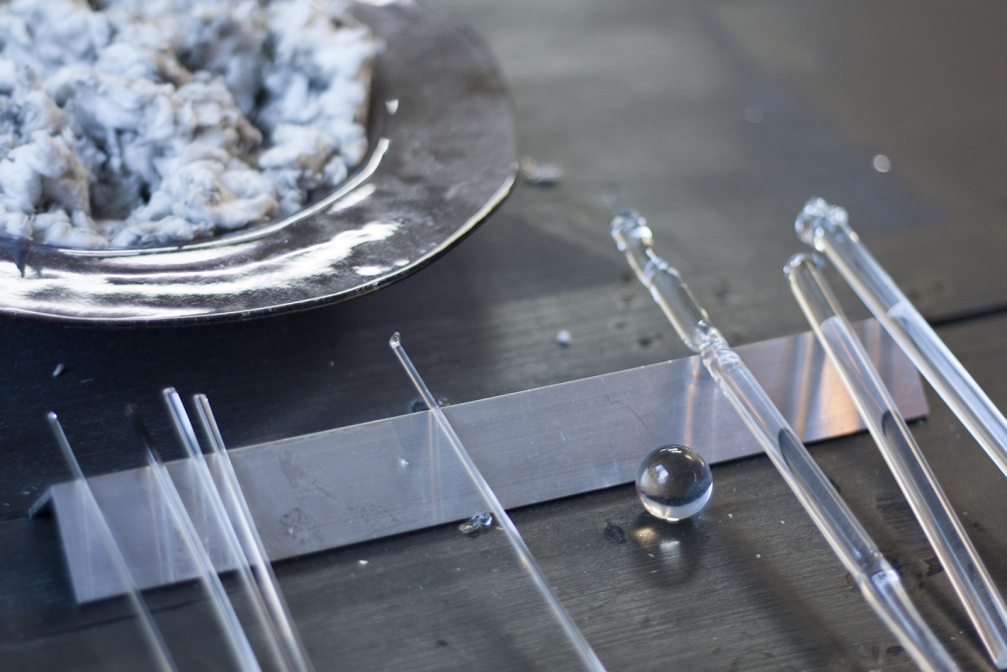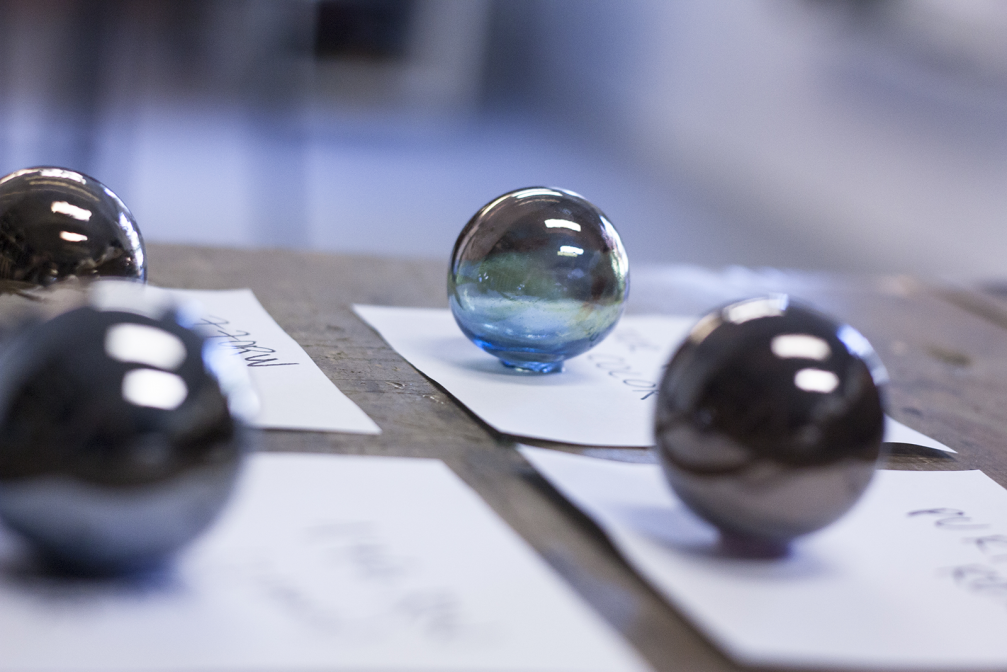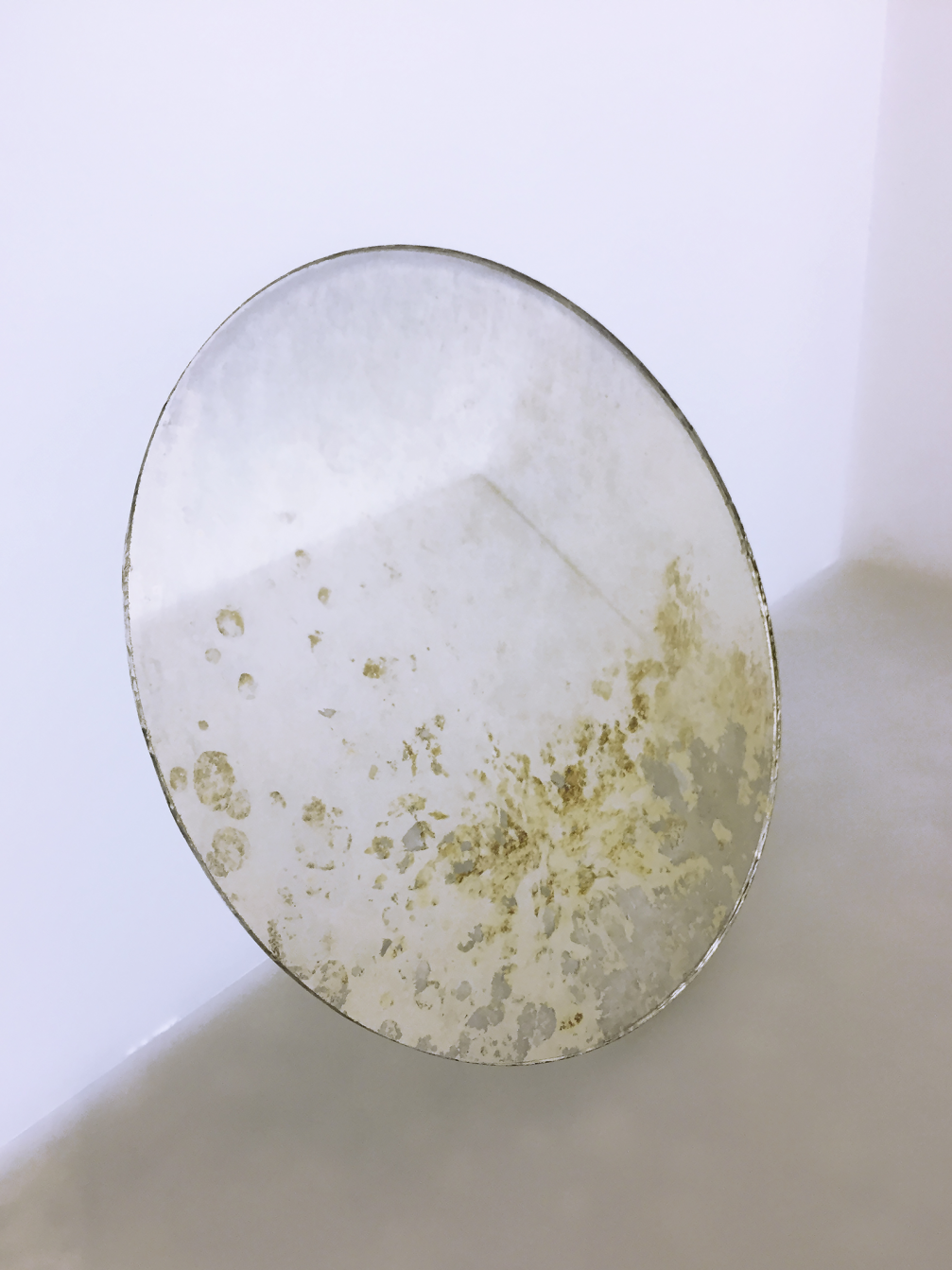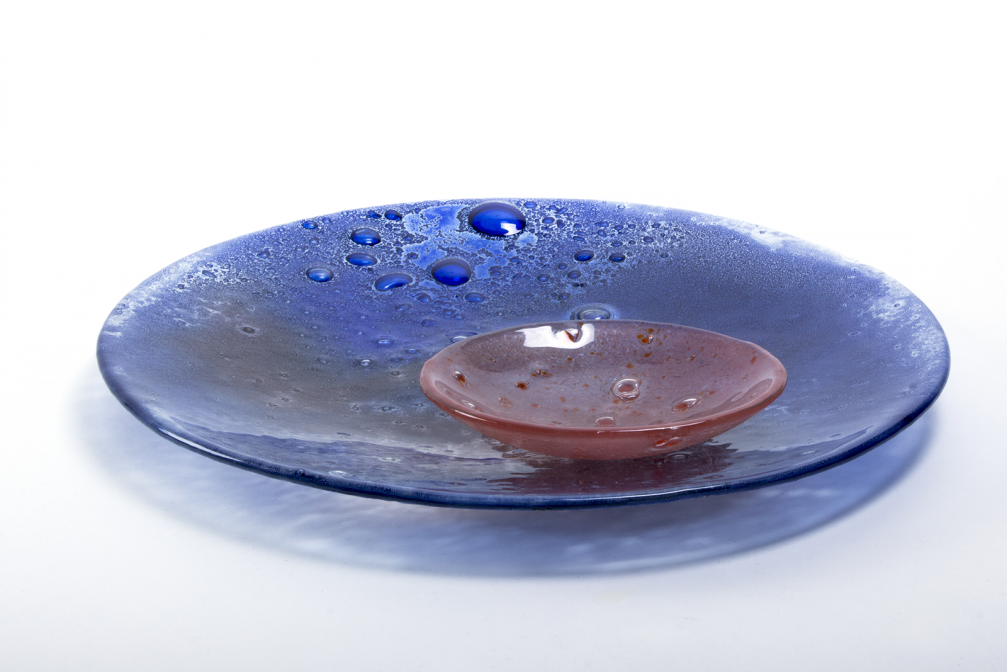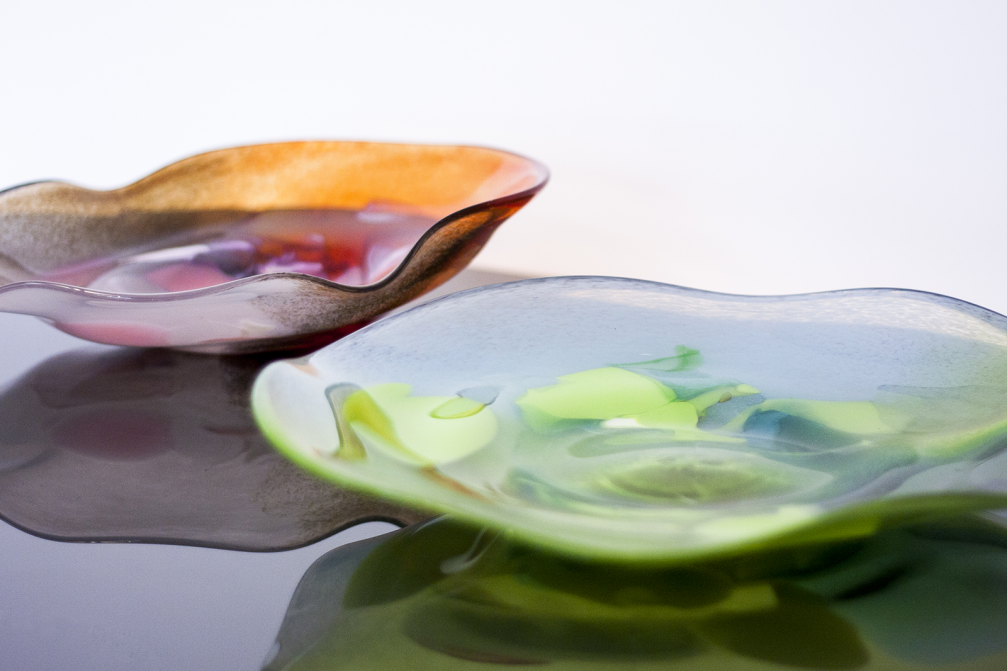 While Glass Point is currently open only for individual visitors, the studio intends to return to its usual model of regular masterclasses and creative workshops. The studio still takes individual orders and offers glass items from the collections of Anna Varnase both online and on-site. Meanwhile, an international art exhibition titled The Voice of Glass can be viewed at the Art Museum Riga Bourse, where Glass Point has cooperated with a number of international partners. You can follow the activities of Glass Point on the studio's website and on Facebook, or visit the studio at Pērnavas iela 33.