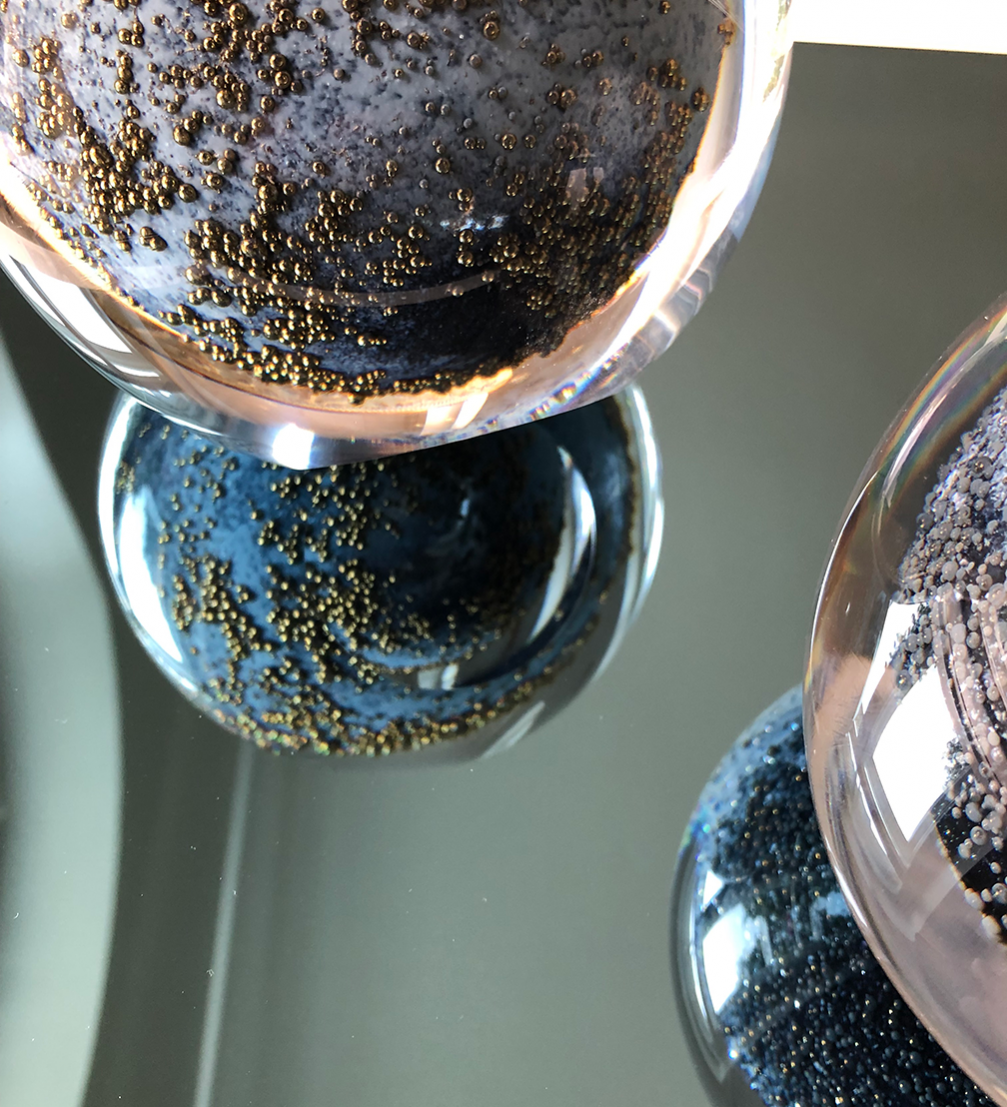 The third Venice Glass Week took place at the beginning of September this year, and this was the first time for Latvia to be represented at the event. Glass artist Baiba Dzenīte and designer Sabīne Mežkaze are the creative duo behind the exhibition «Cave in Time». The exhibition consists of three collections of glass objects specially created for the event: «Mother Creation», «Eternity», and «Experience».
Dzenīte and Mežkaze's collaboration began last summer when they presented a collection of glass art objects. The objects can be described as being aesthetically pleasing; decorative and functional at the same time. This concept is also the basis of the latest collection. The glass objects created by Dzenīte and Mežkaze carry symbolic meaning and use a sophisticated form language.
Each of the collections on display represents a particular aspect of life. «Mother Creation» is the starting point of all things — a reference to primordial chaos and the moment of creation. The collection «Eternity» symbolises the planet we live on and whose resources we are fully dependent on. The «Experience» collection, on the other hand, contains gilded objects that represent our society's values. Gold, as a material, has long been valued highly and is still a symbol of success and achievement. The mirrors that have been embedded into the gold-plated glass hemispheres are a reference to the human ego and serve to remind us that no matter what our experience on Earth is, it is worth gold.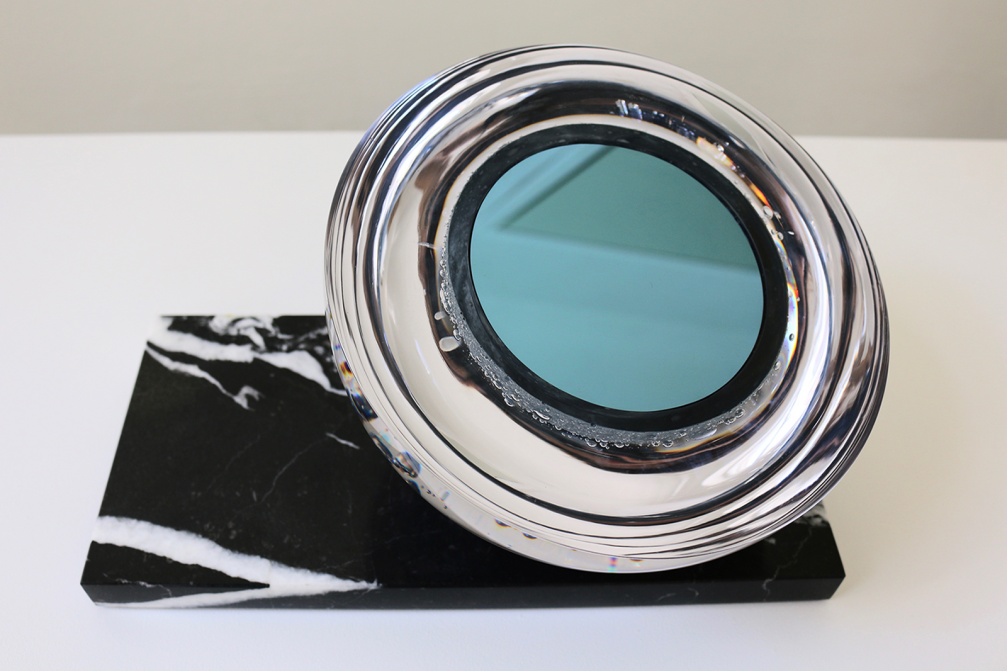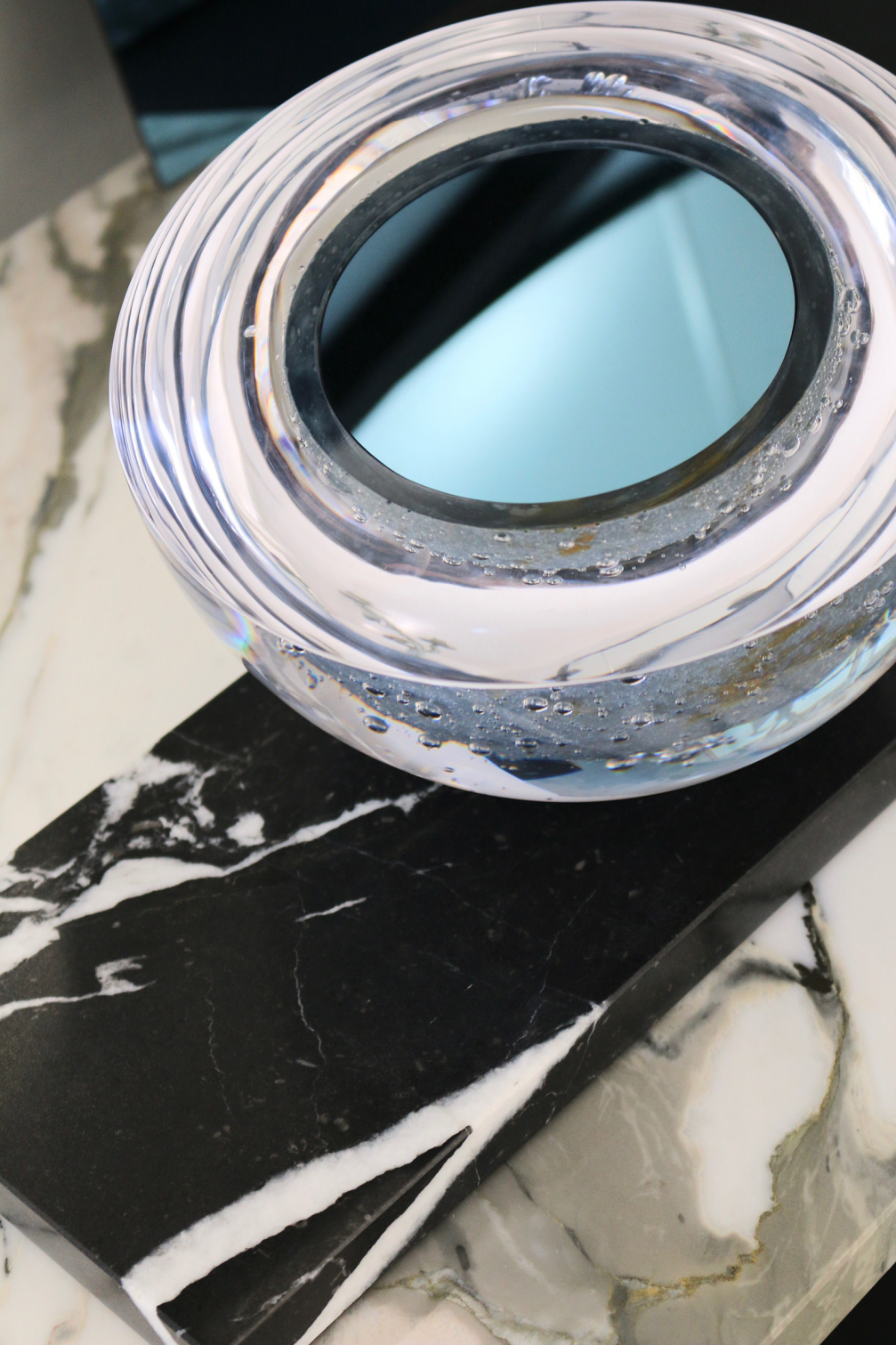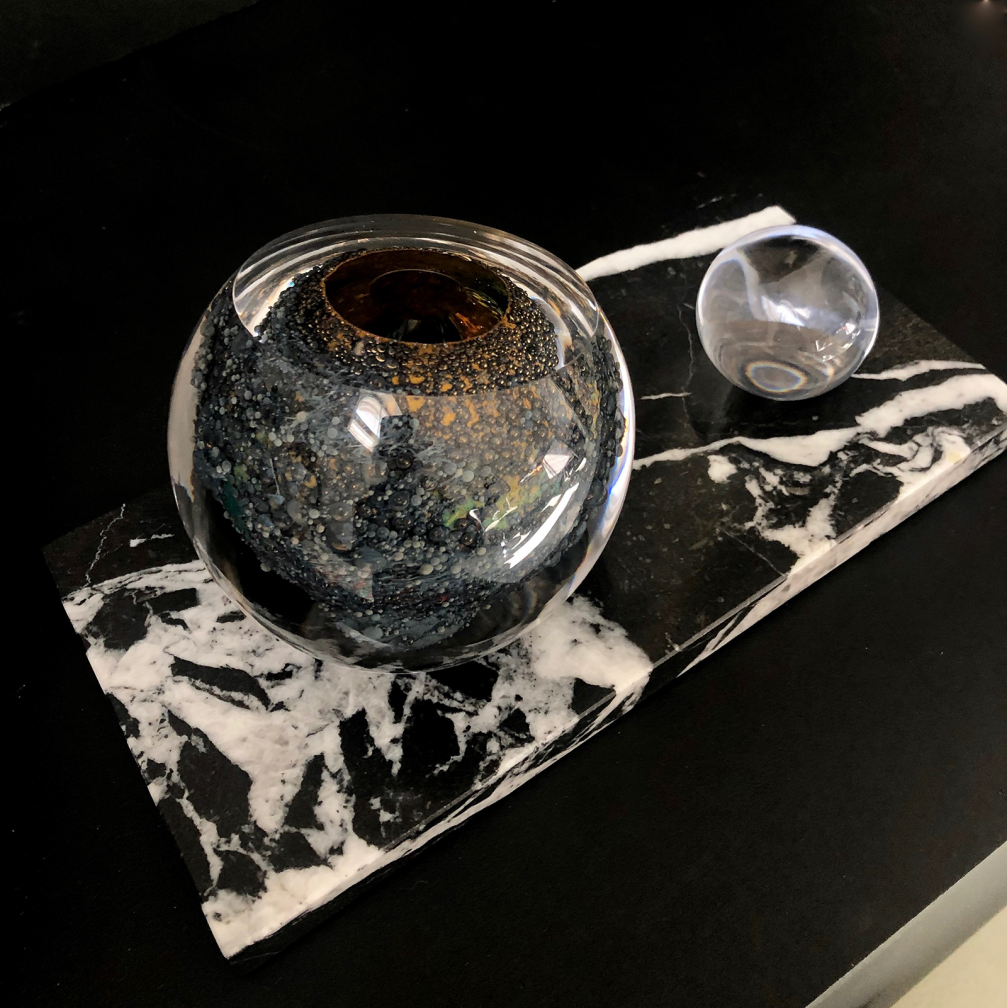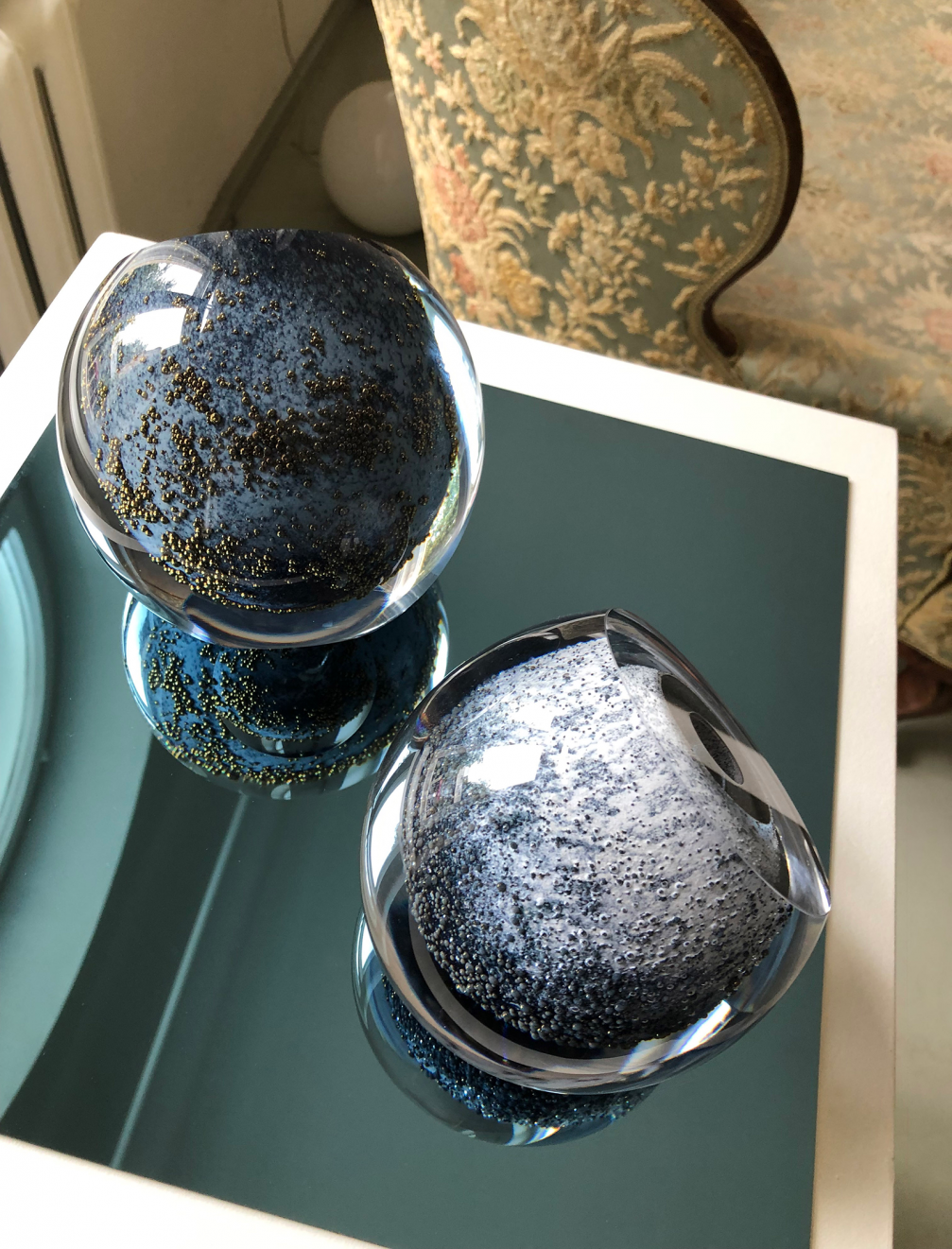 The authors themselves describe the glass objects that are a part of «Cave in Time» as functional art — they are mirror objects and vases of various sizes that are either fixed onto a marble base or with cut and polished edges that can be used to place the vases in different positions. The origins of the mirror objects can be traced back to Mežkaze's spherical mirrors, which were used as mirror table accessories. With the help of Dzenīte's glass artistry the objects are given an even more expressive form by integrating the mirrors into massive glass hemispheres of various sizes and finishes. The objects' design is highlighted by the contrast between the seemingly heavy form and the translucency of the glass, allowing the imagination to complete the form into a sphere. «Glass objects are a combination of modern and traditional technologies. By working with blown glass in an experimental way we create never-before-seen objects which can be used for both decorative and practical purposes,» the creators comment.
The glass objects from «Cave in Time» are currently on view at the studio «Experimental» on 49 Stabu Iela in Riga. Visits can be made by prior appointment (+371 29354142, Sabīne).