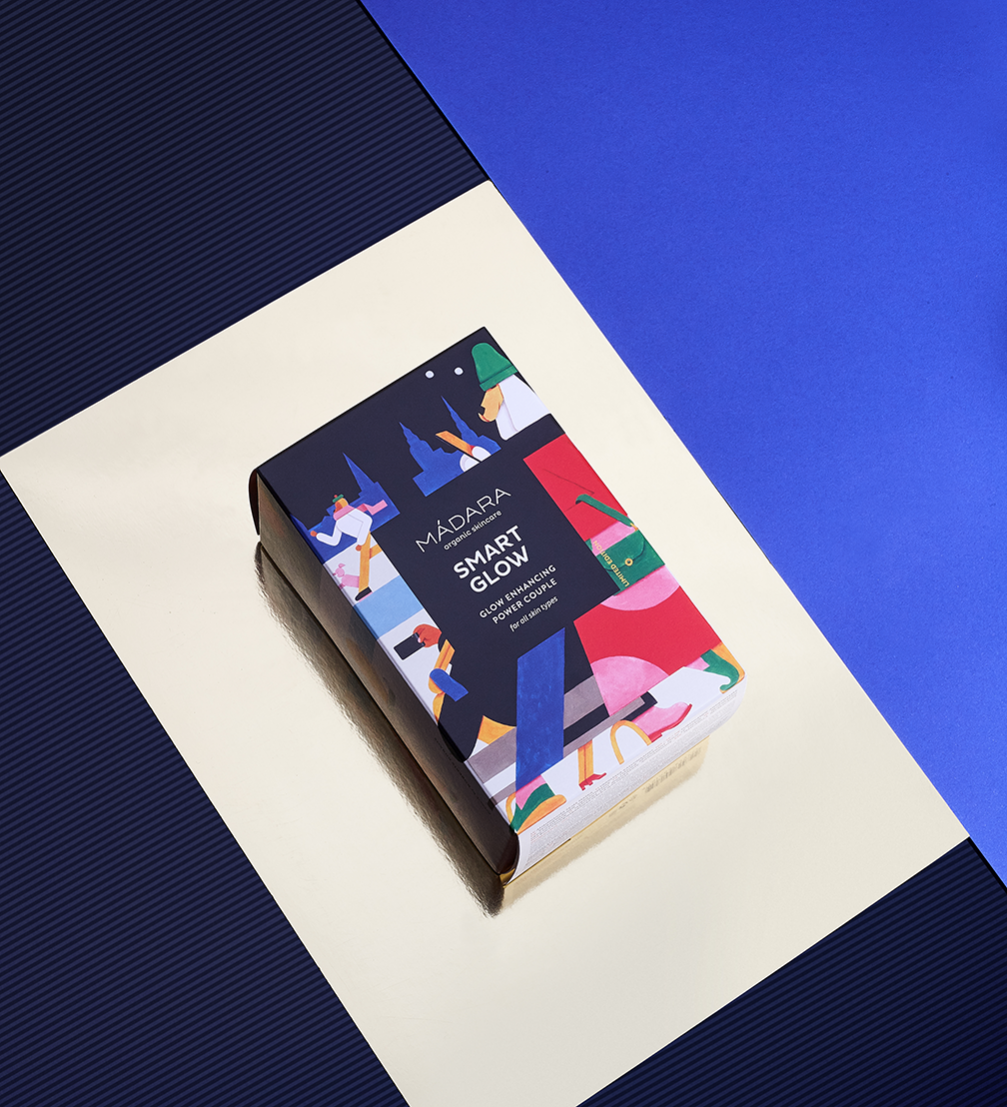 «Madara Smart Glow». Publicity photo
The organic skincare brand «Madara» continues the tradition to create the packaging design of its festive collection in collaboration with Latvian artists. This winter, a limited edition of the products is adorned by Roberts Rūrān's illustrations.
Stories Editorial December 19, 2018
«Madara's» festive collection of 2018, the «Madara Smart Glow», features shimmering lotion, soaps of various kinds for face and body, hand cream, as well as a set of facial mask and oil. The packaging of the limited gift edition stands out with the bright illustrations by Roberts Rūrāns who creates a story of holidays.
«The task was to create something that would characterize the values of «Madara» brand. I chose humanity as the primary one so I could play with it with ease and wit and put it in a relatively mundane situation — a walk in a city park. It's a little ironic that the humanity is communicated by characters that are not really people while their actions and appearances remind of the world around us. The park becomes a meeting place for cosmopolitan dog lady, a couple in love, tech–savvy worm on a Segway and a leisurely snail for whom the modern trends are just snow covering its secure house,» Roberts describes the Christmas illustration project and points out the successful collaboration.
Same as other illustrations Robert's has made over the past year and a half, these are also painted with acrylic on paper, then digitally adjusting the colours, contrasts and some nuances.
The previous festive collections featured works by artist Egija Zīrāpa and illustrator Anete Melece.