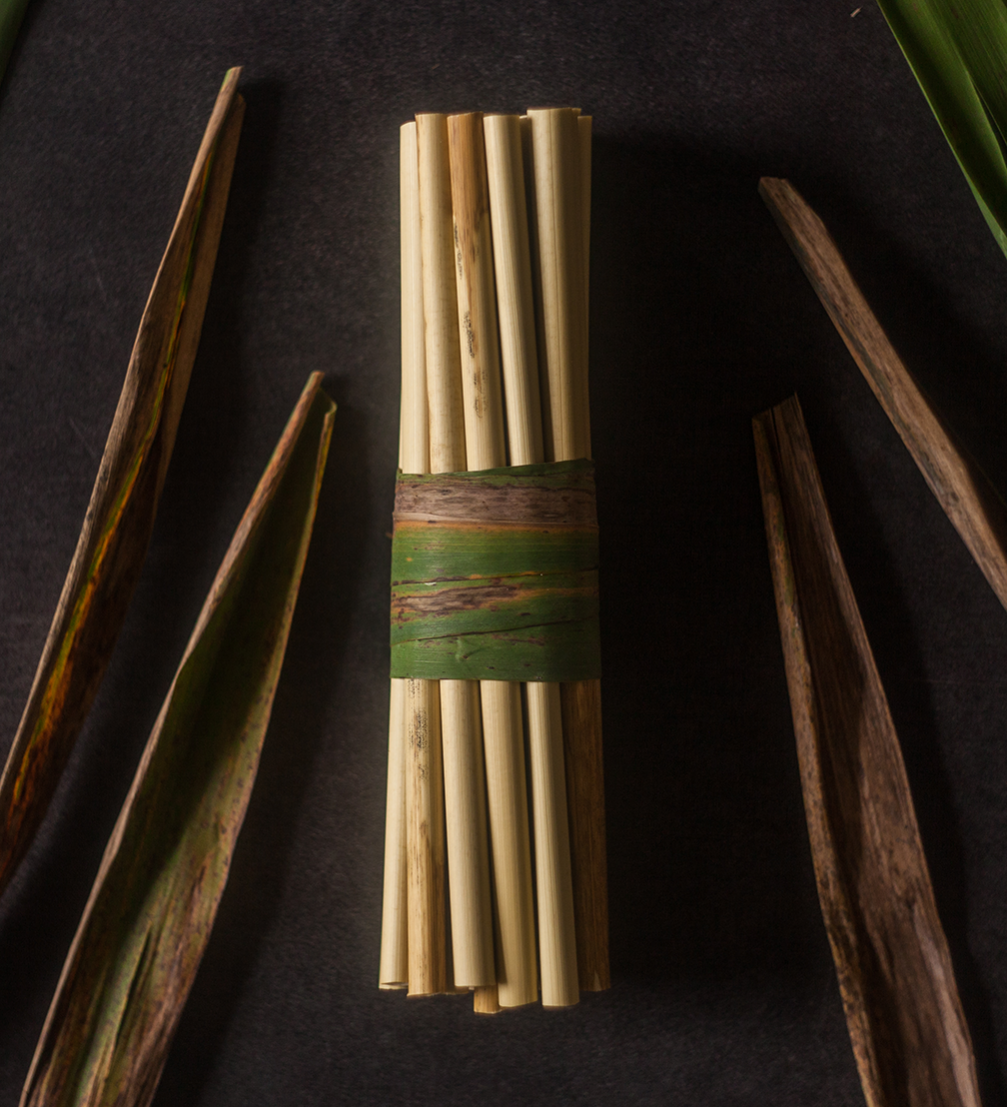 «Niedriņi». Photo by Jānis Katlaps
Already before the news about the expected ban of plastic straws in the Europe Union spread, Dita and Jānis Katlapi started producing cocktail straws made out of Latvian reeds. A hobby that slowly turned into a business is in tune with the wish of the young entrepreneurs to be messengers for the green lifestyle and to inspire others to make sustainable choices.
Dita and Jānis Katlapi nurtured the idea about their own small business already for quite some time, but they had an important condition — it had to bring benefit not only for themselves but also for others. Spending more and more time in Jānis' countryside house and thinking about how to use the resources of the land, the couple turned their attention to reeds.
«That day when this idea came to us it seemed funny that we had not thought of it before since reeds have always been right there in front of our eyes. We all know the way they look, and that they already are shaped like straws. The next day the work began», tells Dita Katlapa. After some market research, Dita and Jānis found out that they were not the first ones who had the idea of making straws out of reeds. That gave them confidence that it is worth the try. «We lived in reeds the whole summer, we diligently cut them, processed them, in order to present them to the wider society already in autumn», tell the creators of the brand «Niedriņi», as they continue to work on the development of new products.
At the moment «Niedriņi» offer natural drinking straws made out of Latvian reeds in two sizes — 12 and 18 centimetres long. Each straw is unique — the natural patterns and colours are preserved. «When we started production, we could not imagine that the straws made of reeds will be so popular for so many. At first, we were planning to sell them as presents or souvenirs, but soon enough we got contacted by bars and restaurants, and shops», tells Dita Katlapa. Katlapi themselves are trying to diminish plastic waste in their everyday life, and think that the straws made out of reeds might be especially popular among other friends of nature and those who try stick to zero waste lifestyle. However, since the European Parliament has backed the suggestion to ban the use of disposable plastic straws in the European market by 2021, the alternatives for plastic straws might reach even wider public. «Niedriņi» is the way in which Dita and Jānis Katlapi can be messengers for the green lifestyle and make the consumers think about their choices — to make the mountains of plastic waste even bigger or to invest in different kind of straws — made out of glass, metal or… local reeds.
Straws by «Niedriņi» are available on «Etsy», as well as in some shops and local markets, more information about it can be found on their Facebook page.