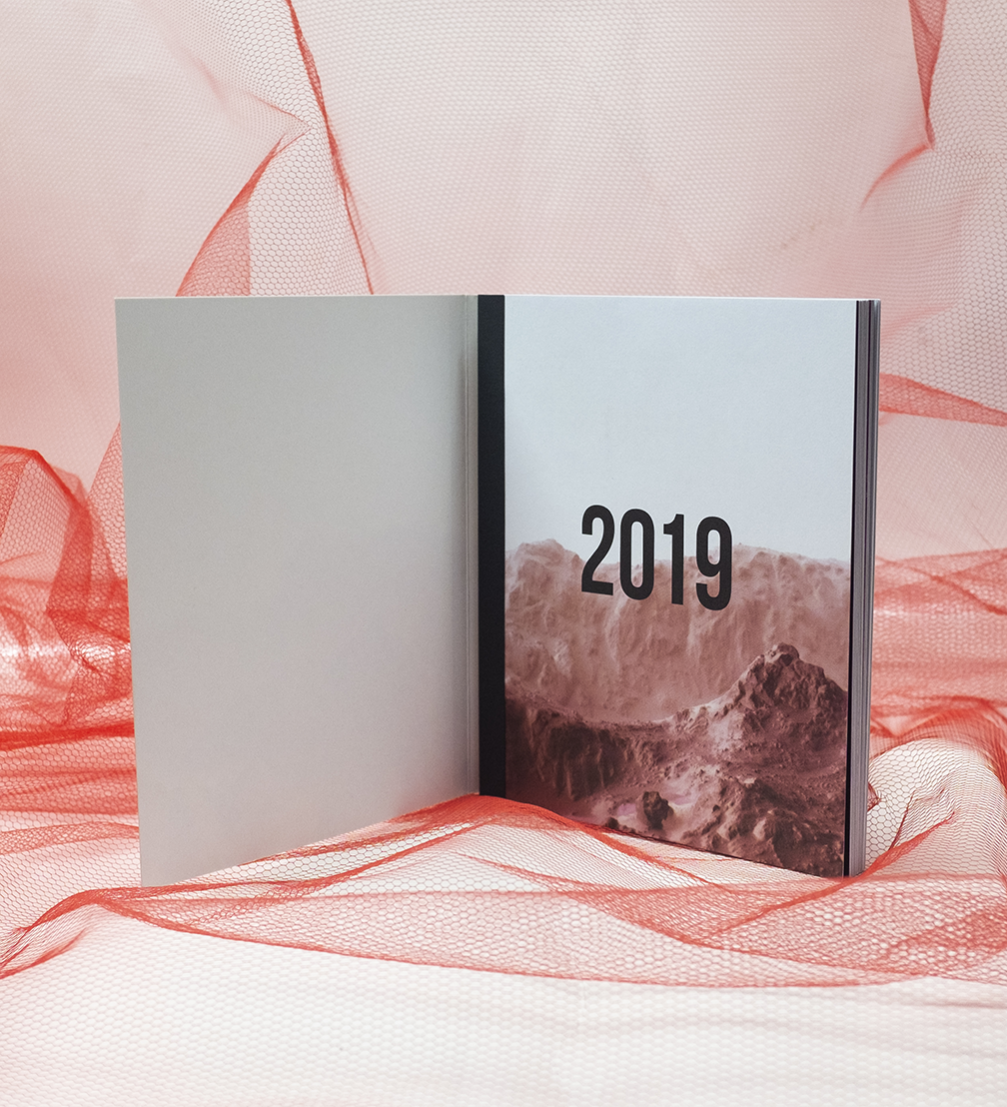 Planner by Nork Magazine. Photo by Līga Vēliņa
The new year is here with plenty of planners to choose from, including those created in Latvia. Massive diaries in leather covers, romantic notebooks filled with stickers, illustrations and texts that strives to inspire the user, and many more. Without sacrificing the aesthetic pleasure, the planners by ISSP and Nork Magazine stand out with their compact size and minimalistic design, giving the central role to photography.
After a year–long pause, the sixth ISSP planner is released, featuring original photographs by emerging photographers from 30 countries — the participants of the International Summer School of Photography (ISSP) 2018. It is a thought-out design object that makes contemporary photography a part of one's daily life. Since the first issue in 2013, the ISSP planner has been favoured by both local and foreign photography lovers. 53 weekly openings are adorned by photographs of ISSP 2018 participants and tutors as well as with historical images from the archive of Kuldīga district museum. Last year, 73 photographers and curators from 30 countries participated in the Summer School, creating photo series, installations, books, and multimedia artworks. The planner also features yearly calendars, the world map, international holidays, pages for personal notes and Latvian name days. The issue was created in collaboration with Kuldīga District Council and «Antalis», while its design authors are the longstanding partners of ISSP — design duo «rabit!!» (Artis and Rūta Briedis).
The ISSP planner 2019 can be purchased at the ISSP Gallery in Bergs Bazaar (Marijas iela 13, k–3, Riga), as well as online.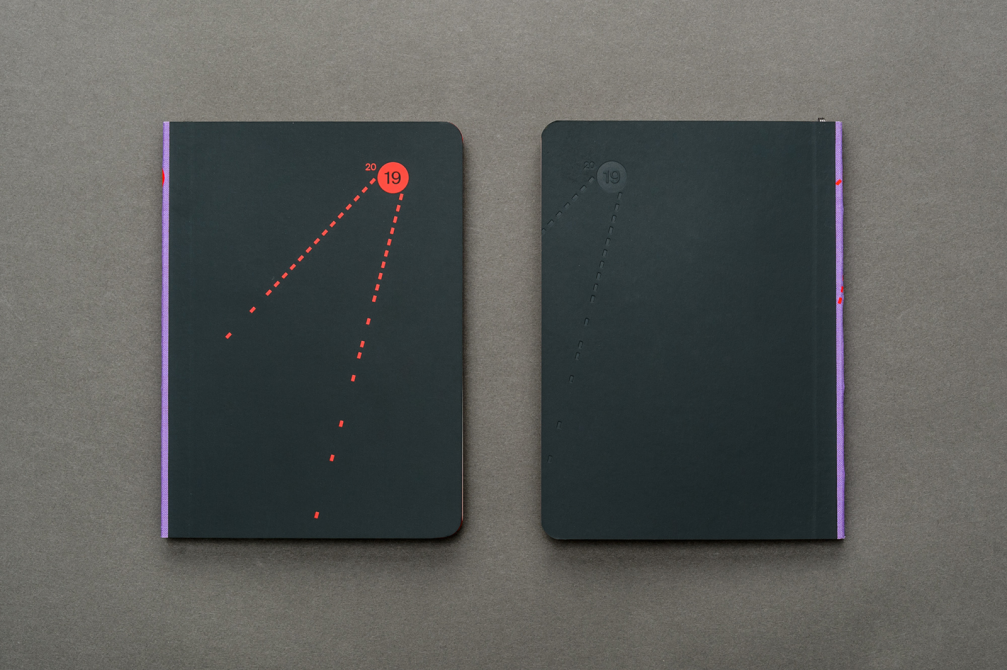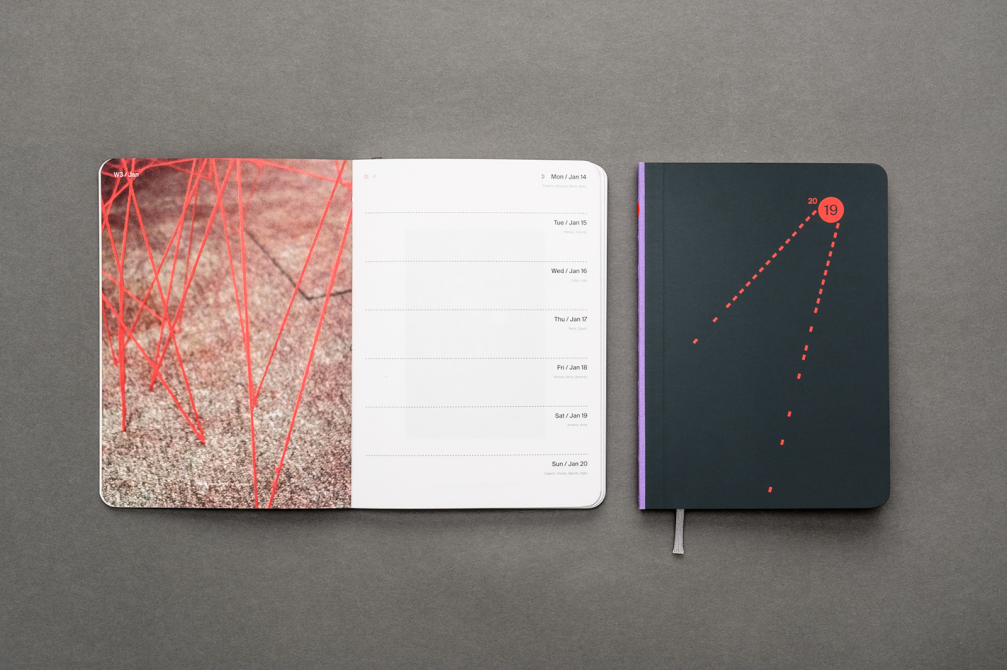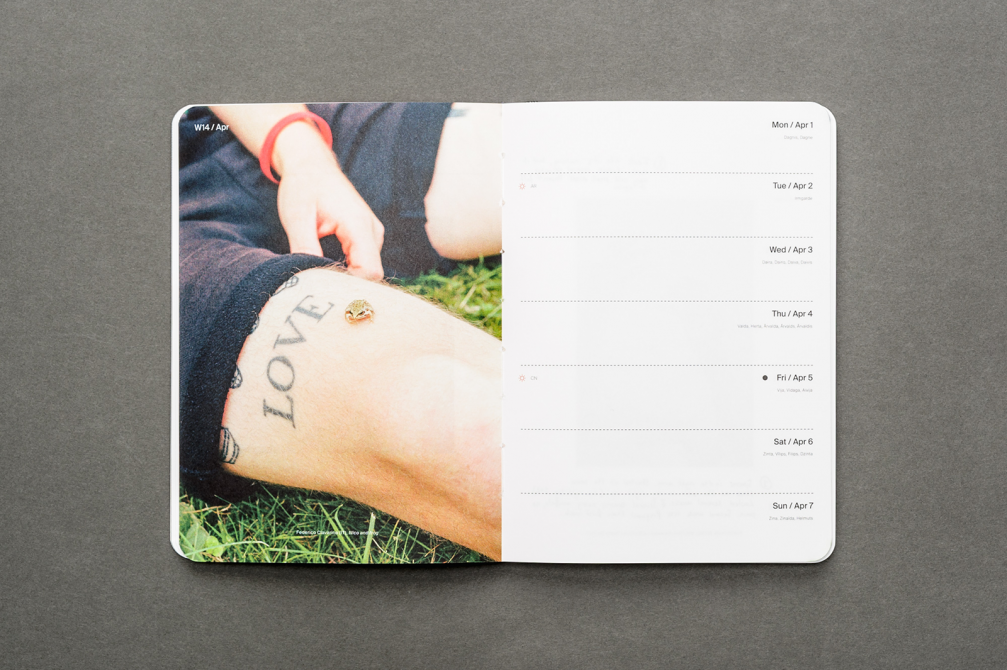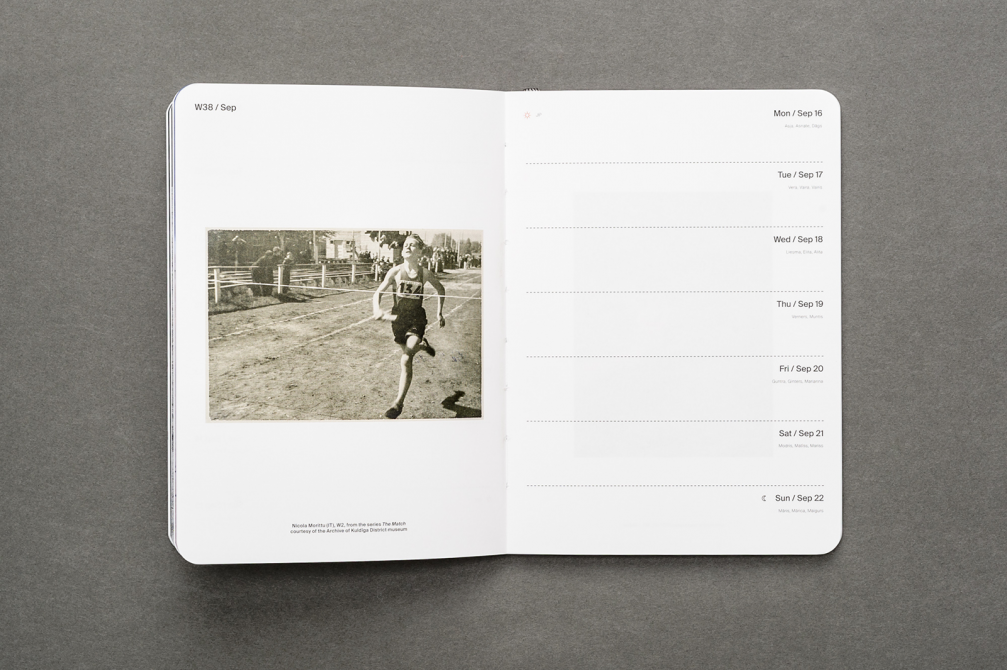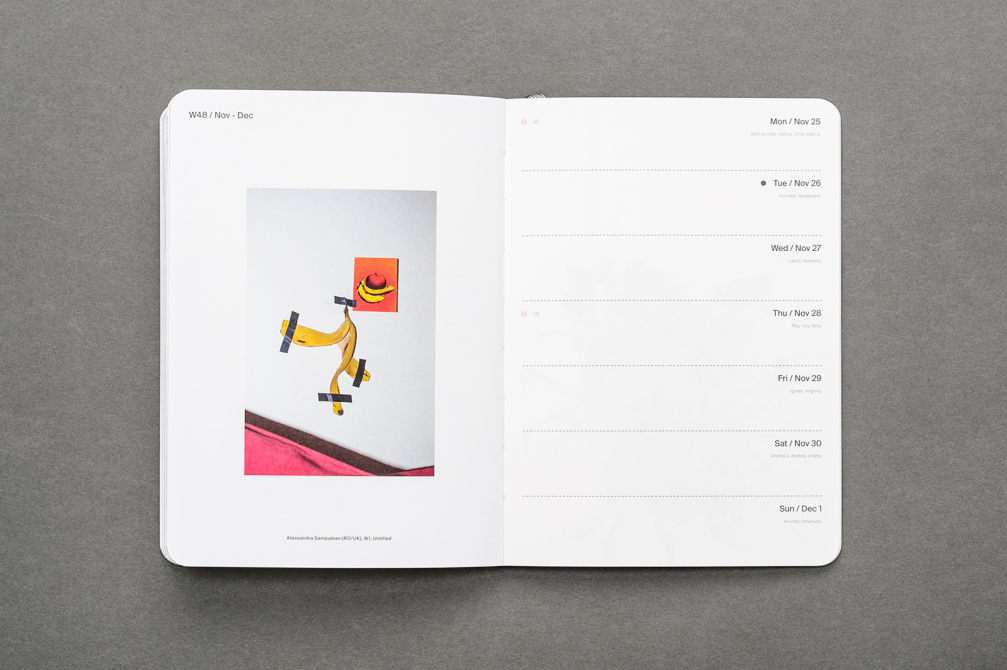 The planner, created by the creative director of Nork Magazine Agnese Zīle, is dedicated to the life behind the polar circle. As she puts it, it is for those who «love to write, appreciate art, seek inspiration, take challenges and consider themselves minimalists».
This paperback edition is in English and comes in a convenient size. Each opening is complemented either with artworks by Latvian photographer Iveta Vaivode–Gabaliņa or Brazilian–born Norway–based artist Bianca Hisse. In the photo series «Polar» Iveta Vaivode–Gabaliņa explores and depicts time and its perception while living above the polar circle in the darkest season of the year. At the end of the planner, the user will find enough space for personal notes.
The planner is published by Nork Magazine, a bilingual magazine dedicated to lifestyle, arts and culture in Tromsø and Northern Norway. The planner is available in several stores in Latvia — «Istaba», «M50», «Mr Page», «Robert's Books», «Nice Place Telpa» and elsewhere as well as in Norway.