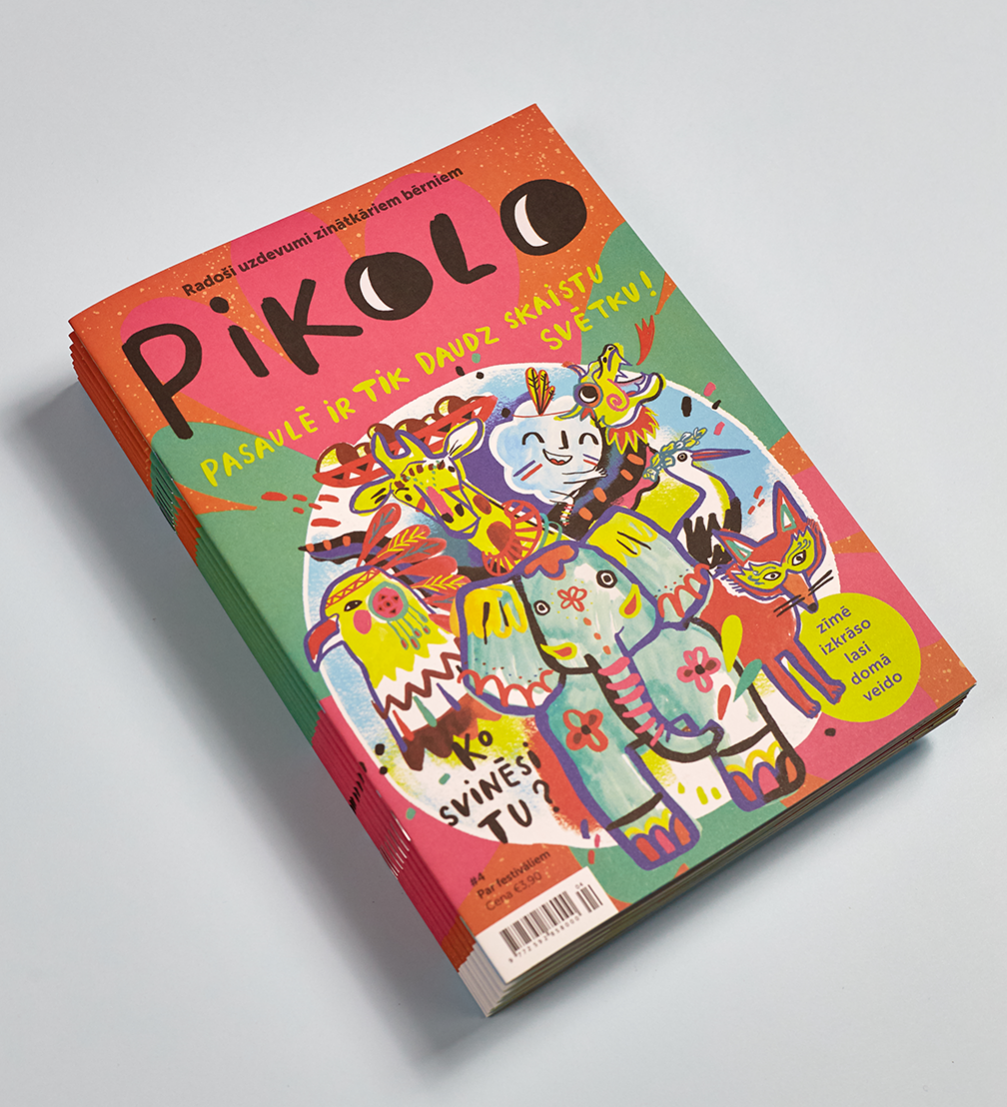 Latvian illustrators and authors have created the fourth issue of «Pikolo» which continues to offer meaningful and creative activities for preschoolers. This time the magazine introduces children with the diversity of festivals all around the globe.
The colourful illustrations and creative tasks of the latest «Pikolo» invite the little reader to explore the most interesting festivals and celebrations in India, China, Africa and North America, their main attributes and traditions. This theme encourages the children to think about the diversity of societies and cultures, as well as to learn geography. The tasks included in the magazine develop creative thinking, accuracy, reading, writing and arithmetic skills.
The authors emphasize that paper quality and thickness of the magazine were especially considered so that children can work with it by cutting, colouring and even painting on it.
Each «Pikolo» is created by a different team of artists, thus introducing the children with various illustration styles. The fourth issue of «Pikolo» features illustrations by Juris Petraškevičs, Līva Ozola, Agnese Tauriņa, Pauls Rietums and Līga Kitchen. Līga is also the creative director of the magazine. The story for the latest issue was written by Ieva Melgalve.
«Pikolo» is available on its webpage and at Riga's stores «Mazā Cilts», «Manilla», «Mr Page», «Muki.lv», «Pirkumiņš», gallery «Istaba», bookstores «Jānis Roze» and at «Preses serviss» newsstands.