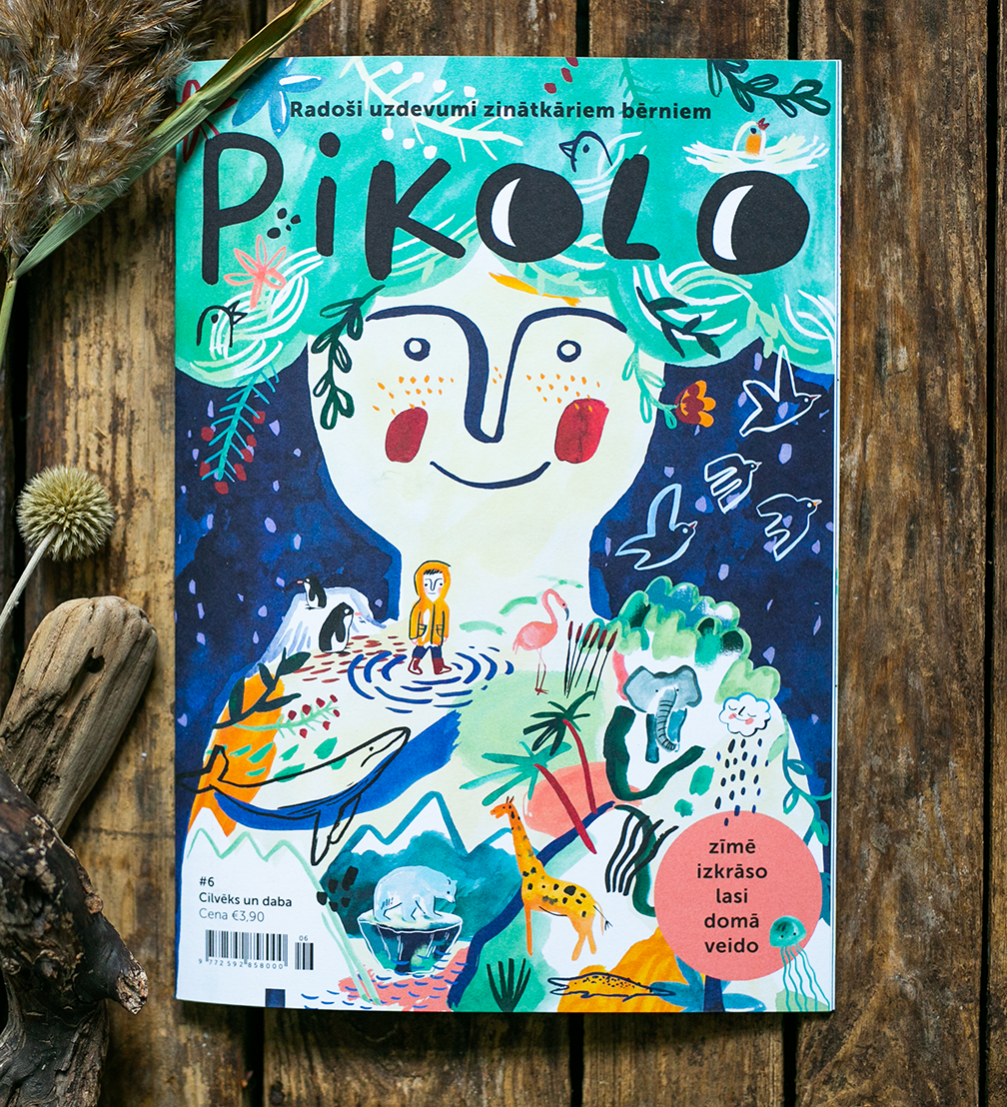 A team of Latvian illustrators and authors has published the sixth issue of «Pikolo» magazine for children. The new issue addresses the interaction of humans and nature.
In the issue «Man and Nature», the protagonist of the magazine, little cloud Pikolo, introduces preschoolers to the ways they can take care of our home — planet Earth, to make it a beautiful, clean and enjoyable place to live, explore, study and learn.
The aim of «Pikolo» magazine is to provide children with meaningful content — creative and practical tasks, stories, and comics. The publication encourages the younger generation to be creative and engaged, to discuss things with their parents, and to get to know Latvian illustrators and authors.
Each issue of «Pikolo» is made by a different artistic team led by the magazine's creative director, Līga Kitchen. So far, 27 talented artists, authors, and even musicians from Latvia have participated in the making of six magazines. Illustrated openings for the latest magazine have been created by: Kristīne Martinova, Kristiāna Doroščonoka, Svens Neilands, and Līga Kitchen. Author of the story this time is Zane Zusta.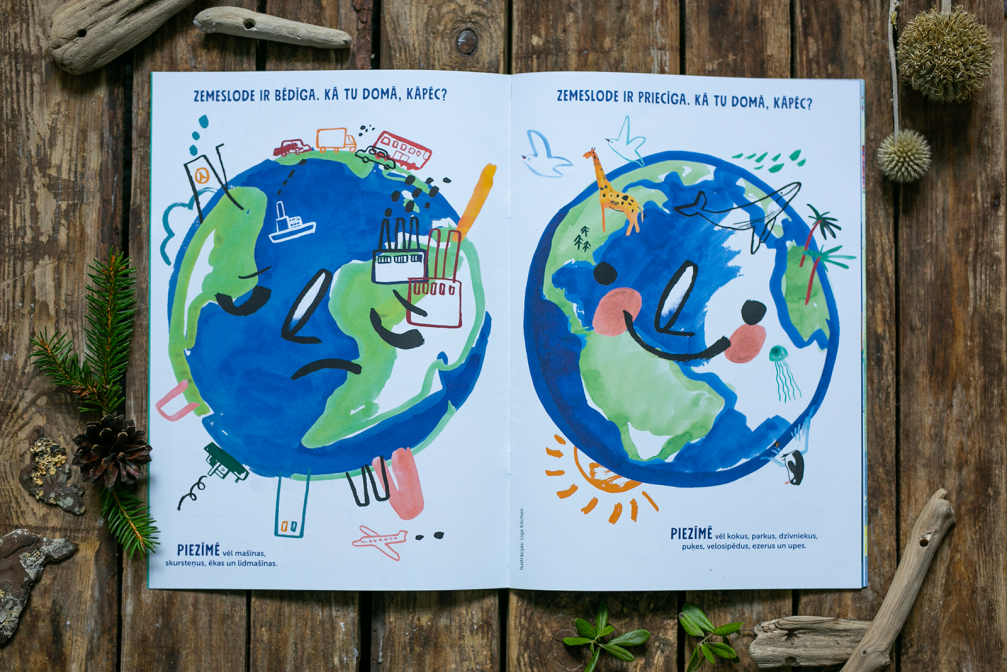 The magazine is printed on high-quality paper that allows children to express themselves freely — to colour, paint, cut, and paste. The quality of the paper ensures that the magazine will not disintegrate during the activities.
«Pikolo» magazine is published every three months. It can be purchased on «Pikolo's» website with shipping to any country in the world. The magazine is available in the following stores: in Riga — «Mazā Cilts», «Manilla», «Mr. Page», «Muki.lv», «Micars», and gallery «Istaba», in Liepāja — «Mulle», in Cēsis — «Tili», Kuldīga — «Kuuld», and in all «Jānis Roze» bookstores in Latvia. It is also possible to buy a subscription to «Pikolo» for 2020 with worldwide shipping.