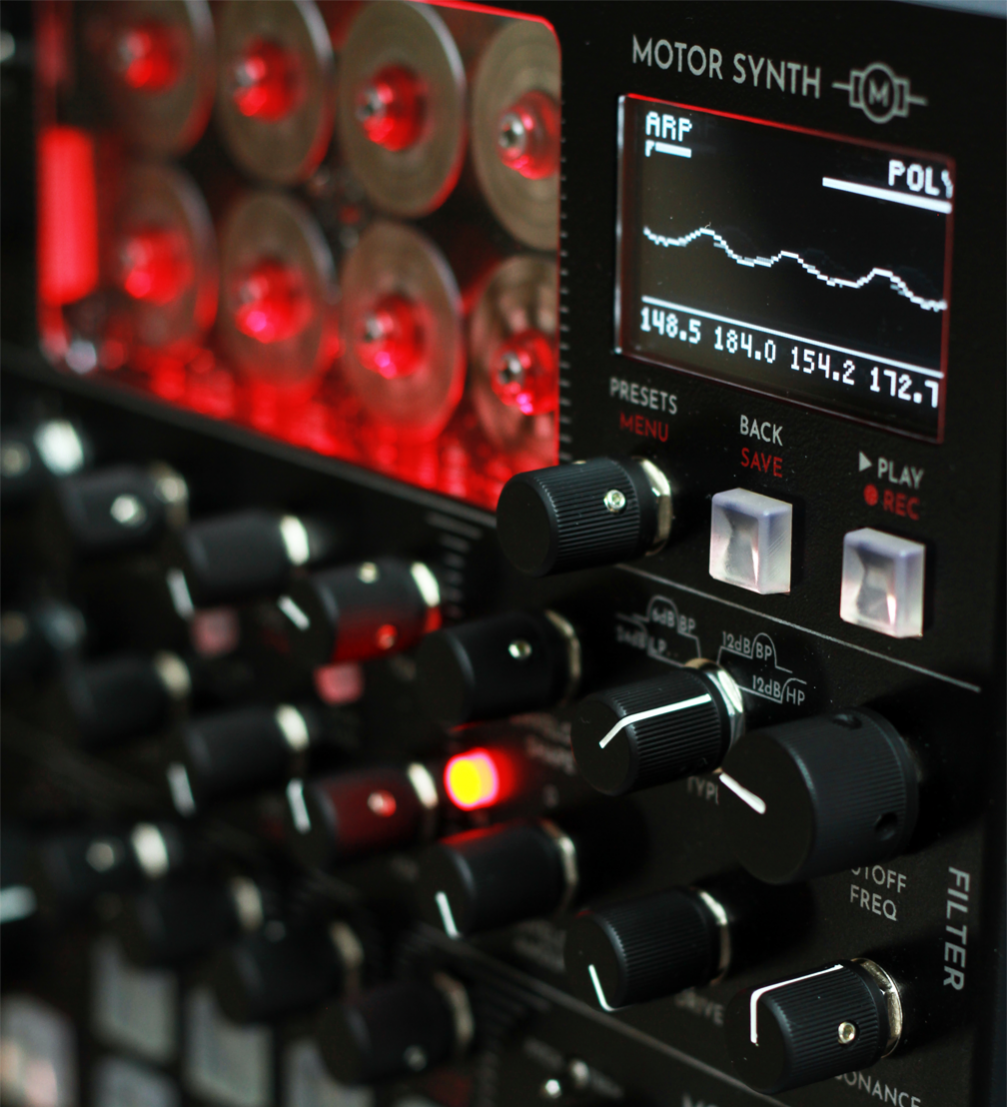 «Motor Synths». Publicity image
The Latvian audio company «Gamechanger Audio» that entered the market with its «Plus Pedal», the world's first sustain and sostenuto pedal for all melodic instruments, is introducing a new product — an analogue electro–mechanical synthesizer «Motor Synth» that uses a system of electromotors as its main source of the sound.
«Motor Synth» is a synthesizer that produces sounds by accelerating and decelerating eight electromotors to precise revolutions per minute, corresponding to specific musical notes. Since digitally controlled electromotors have never been used as the principal sound source for a commercial musical instrument, «Motor Synth» represents a completely new method of analogue audio signal generation.
The eight electromotors are seen through the protective glass cover above its core sound system, enabling users to receive visual feedback from the spinning components. The visual experience is enhanced by a set of reflective optical disks attached to the electromotor's shafts and coupled with eight mini strobe lights that create a hypnotic light show. In addition to the familiar analogue envelopes and filters, «Motor Synth» offers extra features such as arpeggiation, cross modulation, LFO, sequencing, multiple polyphonic mode facilities, as well as an innovative looping system. The «Motors Synth» is played via eight built–in control keys and four floating tuning knobs.
«Gamechanger Audio» has had great success in the crowdfunding platform «Indiegogo» that sourced the necessary financial means in the first 10 minutes of the campaign. By now «Gamechanger Audio» has surpassed its goal by almost five times, but the campaign will close at the end of June. At the beginning of April, the company presented its product concept in the largest electronic music instrument show «Superbooth» that takes place in Berlin. The instrument received praise from acknowledged professionals of the industry, including the legendary electronic music pioneer Jean Michel Jarre and the musician and sound designer of «Google» Richard Devine, who described «Motor Synth» as one of the most unique synthesizers he has seen in a long time.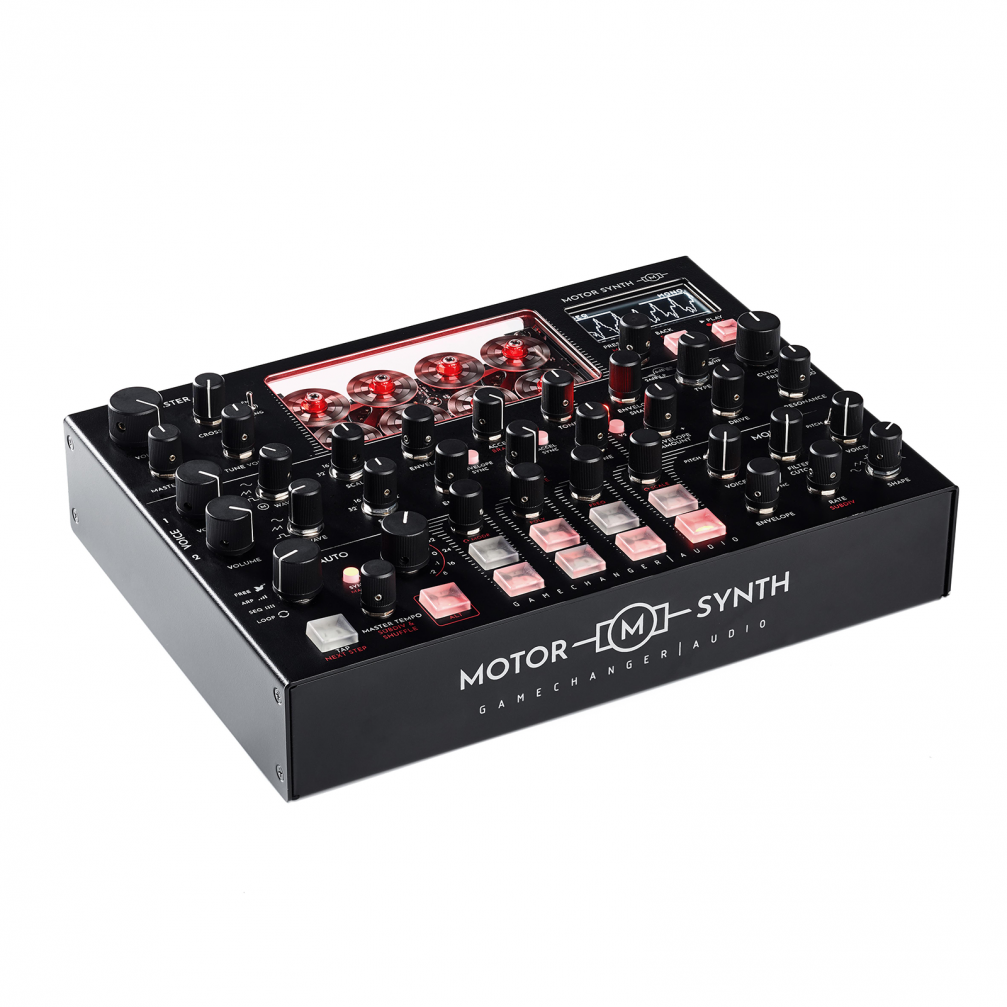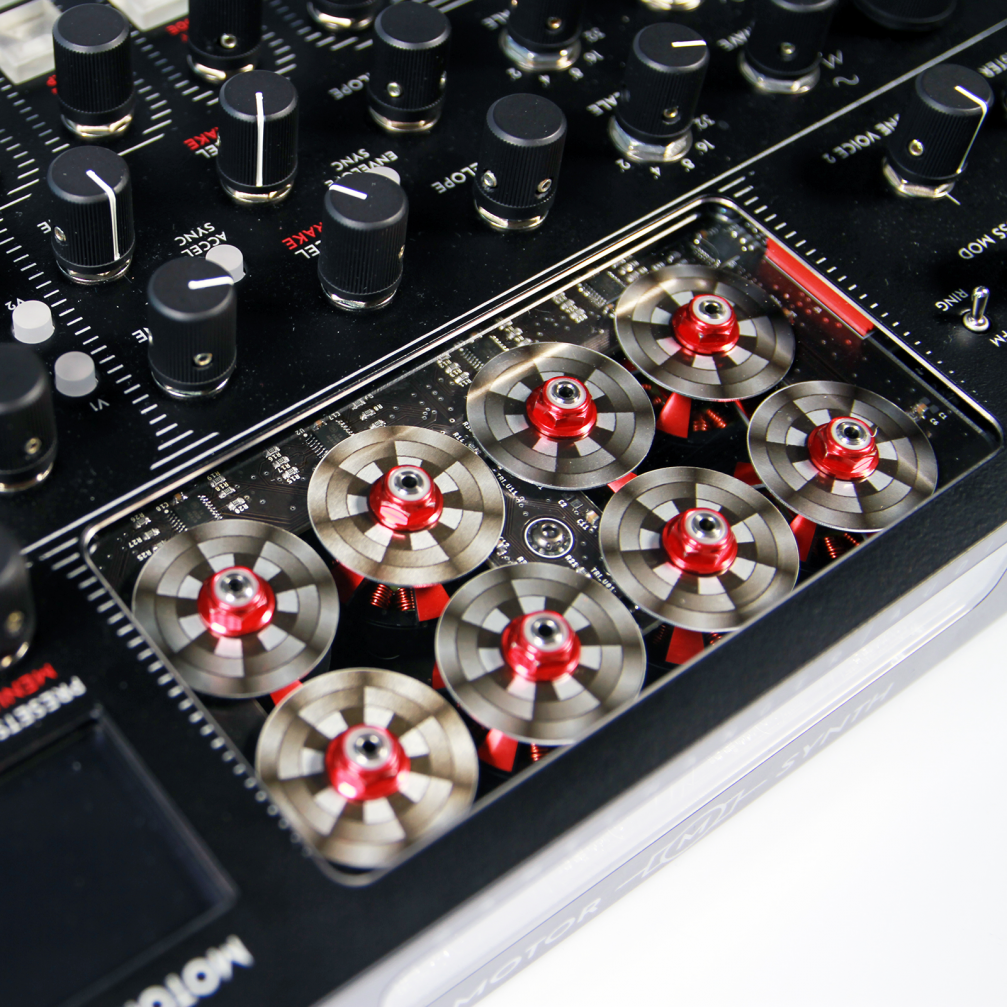 It is planned to complete the development of the product by August, begin the manufacturing of the first batch in November and deliver «Motor Synth» to its first users before Christmas. Additional information on the synthesizer can be found on the «Indiegogo» campaign site or on the «Gamechanger Audio» homepage.