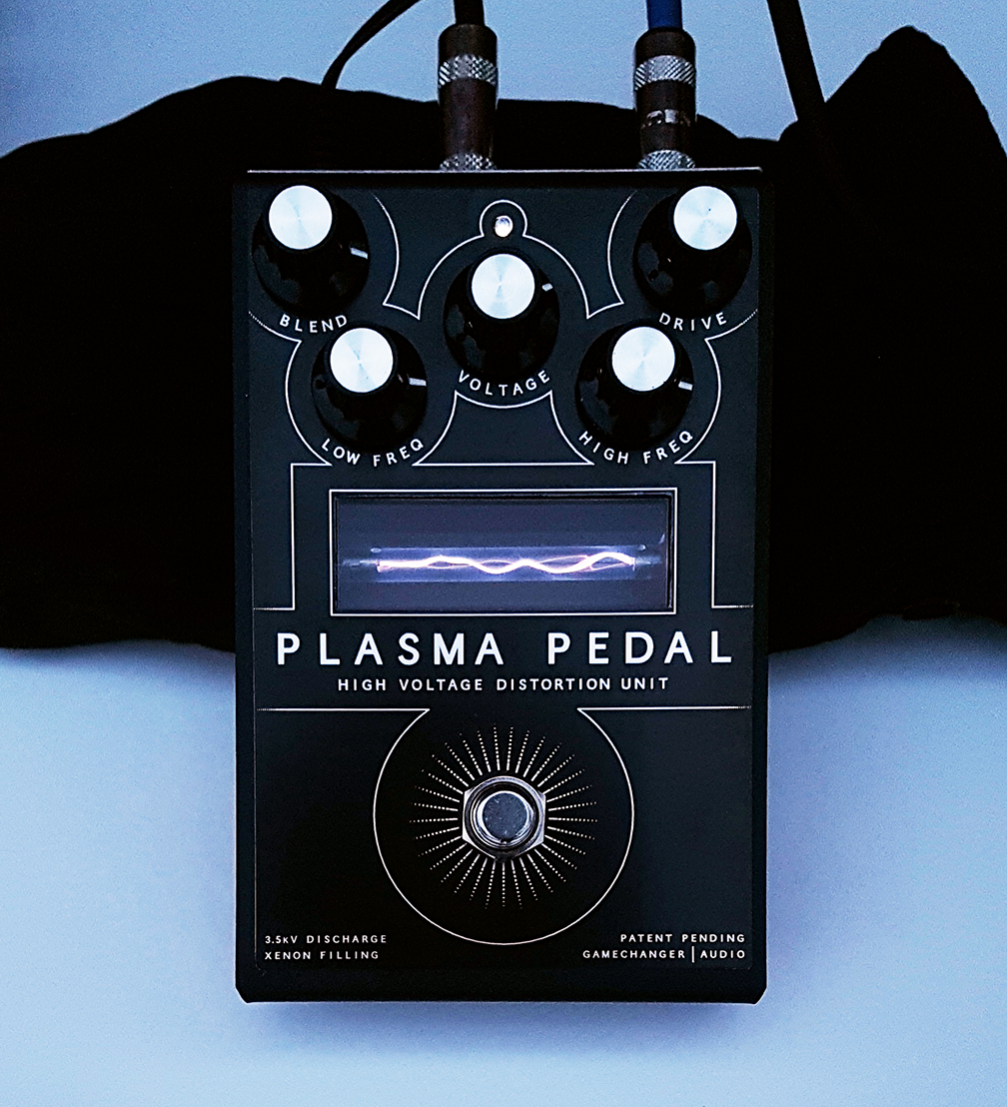 «Plasma Pedal». Publicity photo
Creators of «Plus Pedal», the music technology company «Gamechanger Audio», has launched their latest invention — «Plasma Pedal» which is available for pre–order and can be tested on an innovative online platform. The company describes «Plasma Pedal» as «the new kind of high voltage rock and roll» and it is already appreciated by world–class musicians.
«Plasma Pedal» was first unveiled in January at this year's «NAMM» show where it took the press by storm and received wide critical acclaim from the industry's leading gear experts and countless professional musicians. By creating «Plasma Pedal», «Gamechanger Audio» are marking a new chapter in the evolution of overdrive, distortion and fuzz effects. Instead of using traditional LED circuits, transistors or vacuum tubes to produce overdrive, the «Plasma Pedal» transforms instrument's live signal into a series of continuous high–voltage discharges within a xenon–filled tube. In essence — musician is playing a bolt of electricity, and the electrical discharges produced by your instrument are instantly converted back into an analogue audio signal, producing a quick, responsive, and extremely heavy distortion. «There are things that can be done with this pedal that I've not seen anybody else doing,» says «Rolling Stones» bass player Darryl Jones.
A campaign to support the production of «Plasma Pedal» is live on crowdfunding platform «Indiegogo» on which the new product has received more than 197 000 dollars.
As part of their campaign, «Gamechanger Audio» is introducing an innovative try–before–you–buy online testing platform which allows anyone to upload a sound sample, dial in their desired settings using a set of remote controlled electric motors, and hear and see their track being turned into high voltage distortion via Youtube Livestream. The first «Plasma Pedal» batches are scheduled to ship in August 2018. This will be the second crowdfunding campaign created by «Gamechanger Audio», following the success of «Plus Pedal» — a piano–style sustain pedal — in 2017.