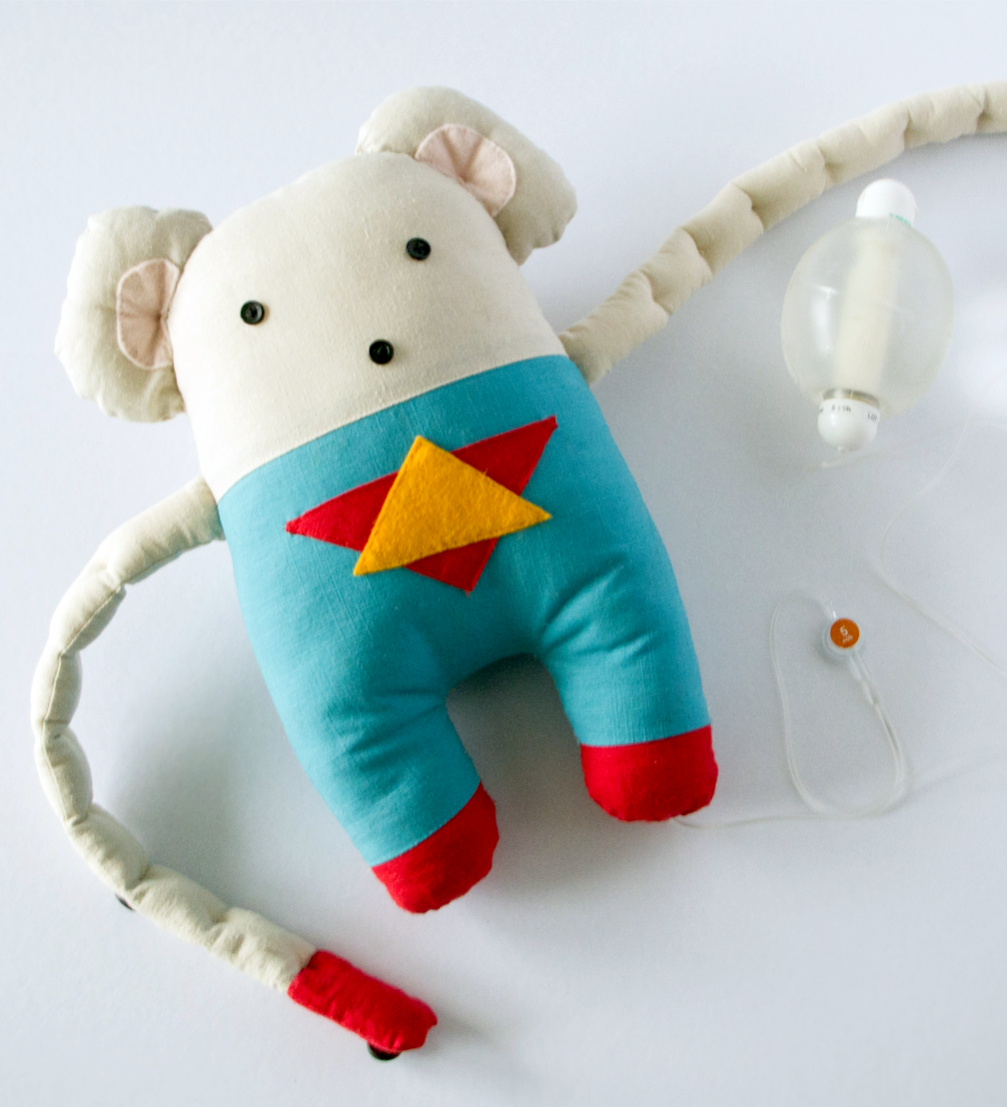 Lauma Reitere, a student of the Department of Functional Design at the Art Academy of Latvia, has created a product with added social value — a bag for carrying an automatic infusion system for children. The bag «Power mouse» has just been awarded first prize in the international young designer's competition «SaloneSatellite WorldWide Moscow».
«Power mouse» has been created in collaboration with lecturers of the Art Academy of Latvia Ilze Kundziņa and Mareks Birznieks. They gave students a task for the semester to find design solutions for problems that are common amongst patients at the Children's Hospital. «Power mouse» is a hero who gives strength to children and transforms the infusion liquid into an «elixir of strength». The creative challenge was to make the use of an infusion system more pleasant to children without limiting the patient's movement and ensuring full functionality. This design solution makes the system easier to use, ensures free movement of the children and is a playmate who distracts from the system. The product improves the treatment process and care during illness. Linen fabric has been used for the exterior of the bag, while the inside is made from synthepon that is anti–allergic and facilitates washing of the bag.
«Power mouse» was also one of the twenty finalists of the Latvian Design Award 2018. The president of the jury Timothy W. Ventimiglia described the product as a «humane, ethical and pleasant solution with a functional application and a well–adapted, simple idea».
Lauma Reitere continues to work on the bag «Power mouse» in her diploma project, perfecting it in accordance with the Children's Hospital hygiene requirements.