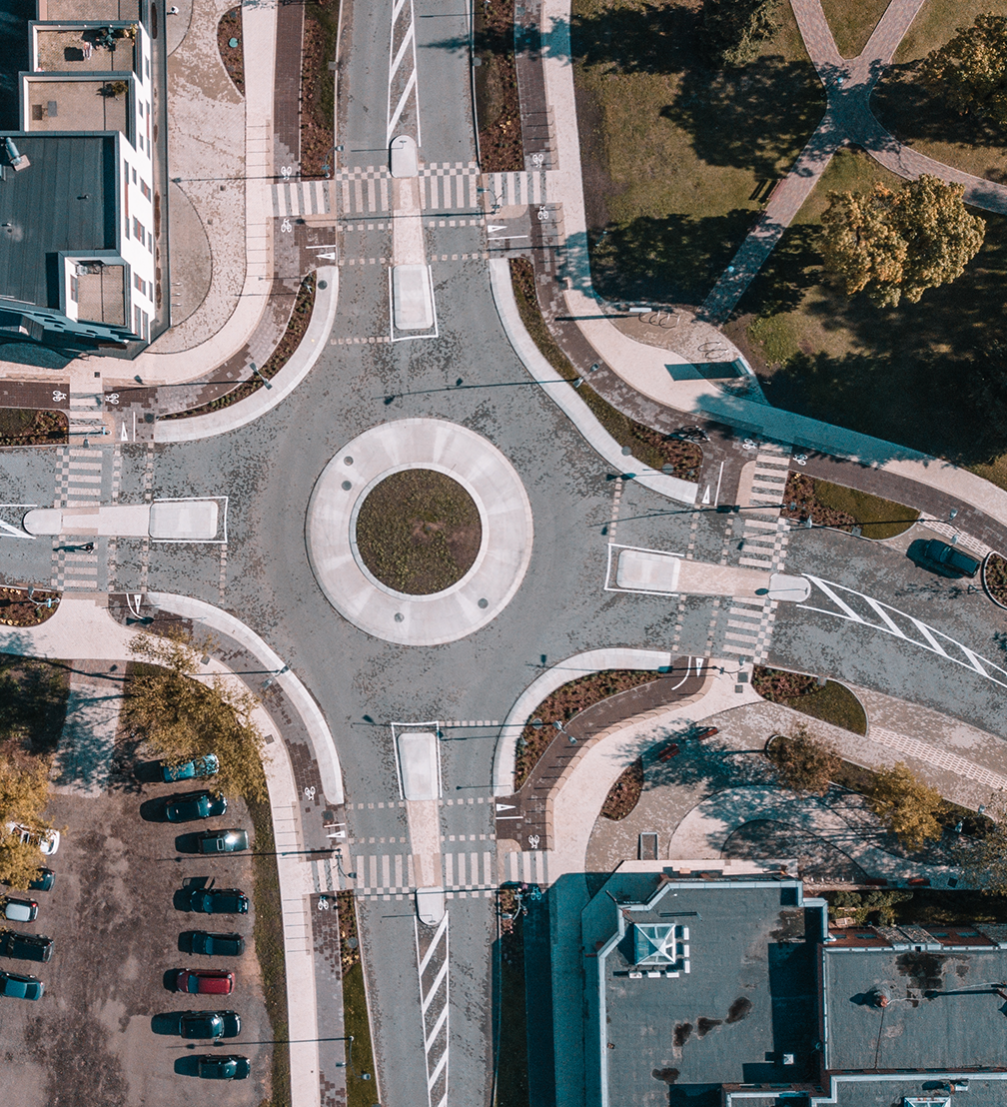 Photo by Raimonds Birkenfelds
The main street of Ādaži, rebuilt in 2017, is a fine example of a modern urban environment where the needs of all road users are balanced. The project received the Latvian Landscape Architecture Award in the category «Engineering Design».
Designed by «Toma Kokina birojs», «Ie.La inženieri» and «BM–projekts», the project addresses Gaujas Street not only as a transport infrastructure, but also as an attractive, safe, people-oriented public space. A backbone has been created for the public outdoor space of Ādaži, serving both today's needs and as an investment for the future.
Several design solutions have been implemented that are noteworthy in the Latvian context. Following the hierarchy of priorities of modern urban environment, priority is given to pedestrian safety, universal accessibility, and convenient infrastructure for cycling. As a result, for the first time in Latvia, instead of building four car lanes, the new street profile is closer to best practice examples from the Netherlands. Segregated one-way cycle paths are built on both sides of the street, pockets for car parking alternate with trees and greenery, and pedestrian safety is enhanced by raised pedestrian crossings.
A state-of-the-art rainwater drainage system, lighting control system, and engineering network solutions provide for minimum number of manholes on the car lanes. Gaujas Street is also special because of the periodical transportation of military equipment to the NAF Ādaži Military Base. The project demonstrates that a human-scale street that promotes safe and sustainable mobility can also provide for non-standard emergency traffic.
The project is commissioned by the Ādaži Municipality Council, and the authors of the project are: «Toma Kokina birojs», «Ie.La inženieri», «BM–projekts».