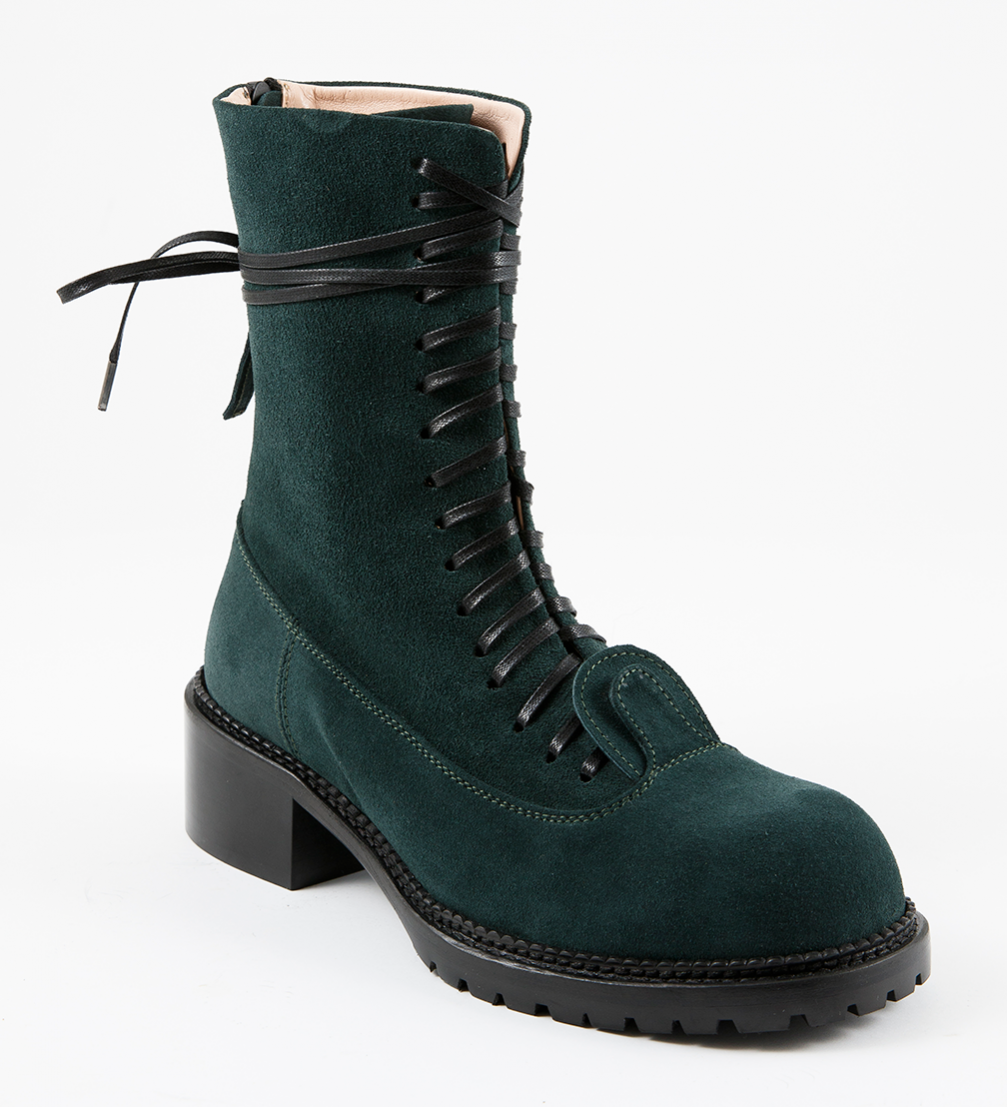 The Eleven boot. Photo by Sandijs Ruļuks
The footwear brand Elīna Dobele has presented its latest autumn–winter collection of boots and accessories, which reinterprets already beloved models by adding a more modern heel and a more substantial sole. With this collection, the brand is launching its footwear production in Italy.
Stories Editorial November 13, 2019
The inspiration and focus of the collection is the Elīna Dobele customer — a confident, self-sufficient, intelligent personality. The values that are important to her are also the basis of sustainable design.
The boots of the latest collection are laconic, comfortable and solid. They are available in classic black, pearl grey, dark green and raspberry red with camouflage pattern fabric inserts. The collection also includes a range of lightweight, waterproof and roomy shoulder bags and backpacks made of fabric. The new collection makes reference to the most successful models of previous years, while taking advantage of the new technological capabilities of manufacturing in Italy. All boots are made using the original Elīna Dobele lasts, thus ensuring the comfort that customers have appreciated so far.
«Sustainability is a topic that has been very important to me throughout the life of the brand. That is why I chose to further develop our production in Italy, where the tradition of footwear production guarantees the highest quality,» explains designer Elīna Dobele. With the transfer of production to Italy, the brand will be able not only to meet the growing demand in Latvia, but also to develop on a larger scale. Individual footwear and accessories orders and repair services will continue to be provided in Riga.