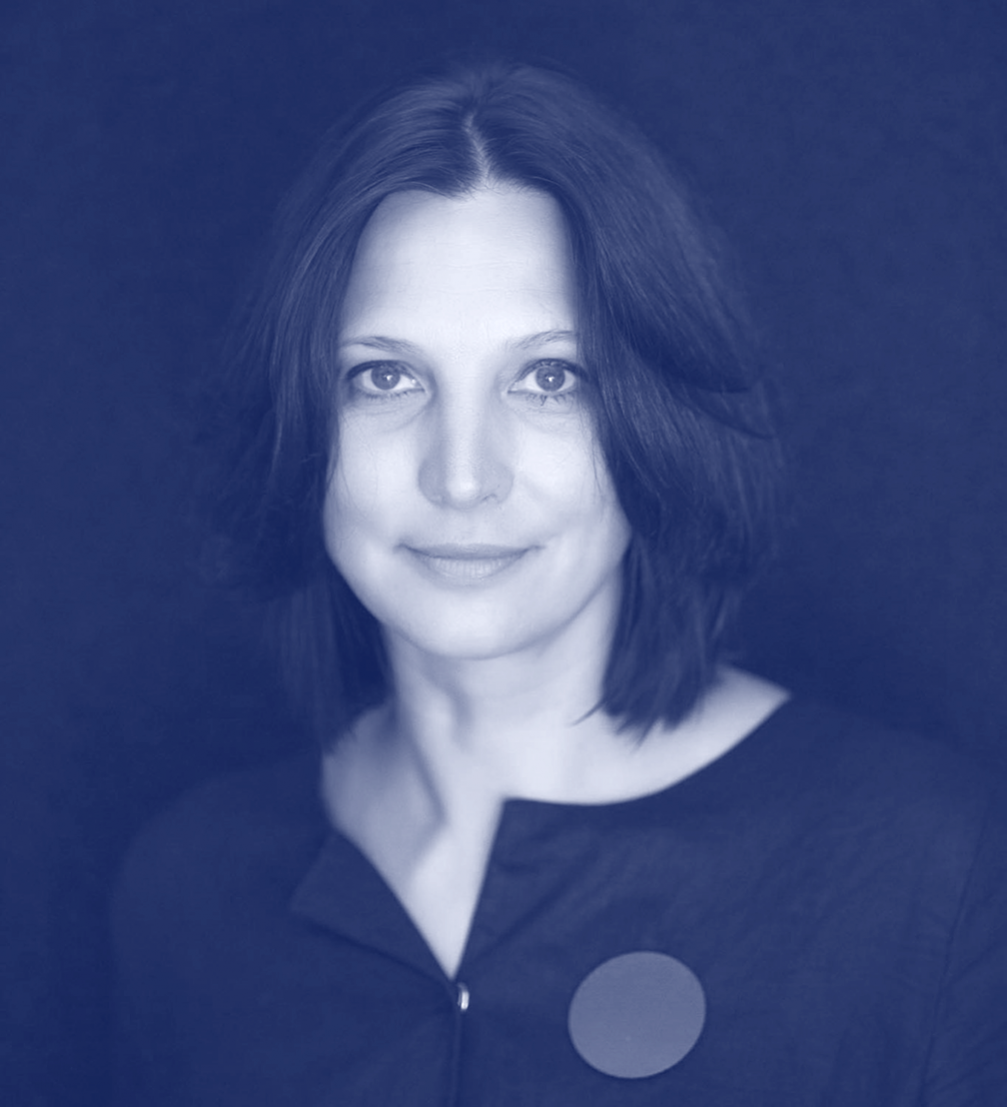 In preparation for the National Design Award of Latvia, every Thursday designer Miķelis Baštiks interviews one of the members of the competition's jury in a video call. In cooperation with the organisers of the Award, we are publishing summaries of these conversations. In this interview, Miķelis talks to design manager Egle Opeikiene who emphasises the importance of production, distribution, and consumer satisfaction in product design.
Egle Opeikiene runs the Lithuanian design studio March. Her experience in design production and management has also helped several other Lithuanian companies achieve international success. Egle has organised design competitions, as well as design exhibitions in Vilnius, London, Berlin, Stockholm, Copenhagen, Paris, Frankfurt, Zurich, Tokyo, Singapore, New York, and Moscow. Egle is the founder of the platform Lithuanian Design Block, as well as a member of the board of the National Association of Creative and Cultural Industries and the Lithuanian Design Council.
The website of your company says that you do unusual usual things. Could you give a quick intro to what March is?
March is a product design company. We develop new products and we sell them ourselves. We mainly use local manufacturers to produce them, and we do the marketing. It's quite a long time since March design studio was established. It's already an eight years old child, design child.
There are two of us, owners of the company. The main designer is Martynas Kazimierėnas and I am responsible for design management. We are responsible for two separate fields but we do collaborate and give advice to each other. It's very important not to have a strict line between design and management, they cannot be separated. It's just impossible. It's very important for designers and businesses to collaborate to make things happen.
We make things and improve things, but we don't invent totally new products. We just observe the surroundings, we find gaps where something's missing or what could be done in a better way. We always start from an idea, you don't see any products in our collection without an idea, we don't just make decorations. After that we search for manufacturing possibilities, and finally comes the product.
We love what we are doing. We enjoy [making] every single product. All our products have two sides. It's nice, minimalistic, and it always has an extra function, which makes the product more enjoyable. Even if it's just a T-shirt. You can write on a T-shirt, or it has a reflector, which serves for your safety in the dark time.
You describe yourself as a design manager. What are your responsibilities in the company?
I am a general manager of the company, so [I'm there] from the very beginning until the product reaches the customer. That's my responsibility. It's very important just to know what you're doing, and not to get lost. I actually have an artistic background which helps me a lot to manage design.
Can you tell us about the creative process in your company?
That's a long way. We always search for new products, new ideas, all businesses do. We search while following the Lithuanian design field and the Baltic design field, the world design field. Our main designer Martynas, he's very creative, he has a lot of experience working with products. He comes up with [product] ideas while trying to find the gap — what's needed, what's not created yet, what could be improved? It's really good if one idea from 10 gets implemented and goes to the market. When you have an idea, the first sketch, you need to describe the target market. How are you going to sell this product? How are you going to distribute? That's a really important part. How much is it going to cost to produce it? To even start designing the product, you need to already have an idea about these questions.
A designer is an engineer, he's not an artist, he really needs to focus on real, practical things. For aesthetics, he uses his artistic skills. But for other things, he really needs to have this very functional, mathematic thinking. If someone says that a designer doesn't need to know pricing economics, I don't agree, because it's really important, just to calculate the final price. Mainly, what happens is — the product is too expensive. Or it cannot be produced as a mass production. If you can produce one or two pieces, this is a sculpture, it is not a design piece. It could be a different kind of design, but it's not really what we are talking about. We talk about a product that could be used in real life.
Besides your design company March you're an organiser and curator of many international exhibitions. What role does this play in your professional career?
Exhibitions are my whole life. I've been working in the design field for almost 20 years. I even set up in a company for organising international exhibitions of Lithuanian design. I was invited by my classmate, Nauris Kalinauskas, one of the best product designers of Lithuania right now, to join his company and to represent his products at 100% Design in London, it was in 2002. That was the beginning of my journey in design. It was very, very interesting, because it was this empty field — we were the very first company in Lithuania that started talking about product design. At the time, design was understood as something extra that you can get for free. The understanding that you need to pay for design or that a designer could live from designing wasn't there. It was a really hard time. We couldn't get advice from anyone in Lithuania, and we just decided to make it happen.
After two years of participation in London, we got a little bit of experience, knowledge of what to do, how to do it. And we created quite successful products, which were quite a novelty in the manufacturing aspect. There were really successful product lines, like the table Romance by Neringa Dervinyte. We got a lot of orders. But the main question was, «Where are you from? From Lithuania? Where is that?» And after that, «How would you deliver the product? Do you have any roads there?» The funniest part was, since the website had the ending «lt», sometimes it got mixed up with «it», which stands for Italy. So some of them thought we were from Italy and accepted our design just because of that. No one would think that any design could be done in Lithuania. So we decided to make a joint stand of Lithuanian companies to let the world know that we are not only manufacturers, we can also design high quality products. We helped to build a brand for the country, and for the companies. It's very important that people know where Lithuania is, that they know they can get design from there.
Also, exhibitions for me is a way to gain experience both in product design and management. We see what's happening in the world, because everyone comes there. You can see the product, touch the product, ask about the price, see what the design trends are in the world right now, what is the demand. You learn a lot about upper management because you discuss it with your competitors. They give you advice because all the exhibitors are in one ship but they have different products. If you are an outgoing person, you can gain a lot of things from exhibitions.
You are also a board member of the National Association of Creative and Cultural Industries as well as Lithuanian Design Council. Can you share some of the goals and strategies of Lithuanian design?
To be honest, there is no design strategy in Lithuania. There was research done in 2008 by a professor from Denmark, Per Mollerup. It was about the complex development of Lithuanian design, and that's it. The Association of Creative and Cultural Industries in Lithuania and Lithuanian Design Council, we have a few goals that we want to achieve during the next few years. It's very important to calculate the design field. I was asked by one of my colleagues from a different field, «How many international design awards were given to Lithuanian designers or design companies?» I know some, but I don't know all of them. «How many designers are working in Lithuania in general?» Hmm. No one knows. Because they are not calculated. So how can we talk to Lithuanian institutions about Lithuanian design strategy? [The first] thing that they ask is — how big is the field? If we go to the Ministry of Economics, they always ask about numbers, and we don't have anything. So our aim is to somehow calculate how much [value] is generated by design, because design is a huge field. Another question is the official definition of design, and what fields does it include. It's really important to describe it in the documents, so we can speak the same language between the design field and institutions.
Another huge problem is that people in general, they don't know what design is. Design is mainly associated with fashion design. Nowadays, it is getting better — product design, graphic design, web design — those they understand. But you should agree that design is not only this. So our idea is to grow the publicity of design among the Lithuanian population, also educational and state institutions, because it's very, very difficult to talk about the strategy. People you talk to, they don't understand what design is.
Are there any specific characteristics of Lithuanian or Baltic design?
It's probably a very common question. I would not describe Lithuanian design as very different from other countries, to be honest. From my point of view, design work is international, there are no national borders. If I need to determine the style, in general, what we have is more or less Scandinavian, it's minimalistic. Speaking of product design, products are made from natural materials: wood, leather, linen, wool, felt. This is probably the closest description.
You've been a member of the jury in many contests. How do you see the role of design competitions? Do they help designers? Do they help businesses?
For design it may be important to have some evaluation, because normally people don't understand whether it is a good design or not. For them, it's very difficult to judge. So these competitions and design awards, they are really helping people to choose designers. Design competitions also keep designers alive. It's a huge stimulant, something that moves you forward. And your customers can find you. So I believe that's really, really important to have this National Design Award.
Design and creative industries in general are very subjective. How can you evaluate design quality? What are the criteria that are the most important in such competitions?
For me, innovation value is a very important criterion. It's not supposed to be a huge innovation. Actually, the best thing is a small innovation. If you are a beginner or you don't have any experience, making huge innovations is going to be too big a task for you. Another important criterion is realisation — is it possible to make it happen? Is it worth the price of manufacturing, it is user-friendly? Also, consumer satisfaction. This helps the product to be released, and to make money from it. You can make the product, you can make it for a very good price, you can even have a very good distribution channel. But if the product is not needed, the consumer won't have any satisfaction.
The final question is — what is design for you? How do you describe design?
For me, design is aesthetics. But that's the very beginning. The second thing is improved function. Finally, consumer satisfaction. If there is only satisfaction for the designer or the manufacturer, it's not enough.