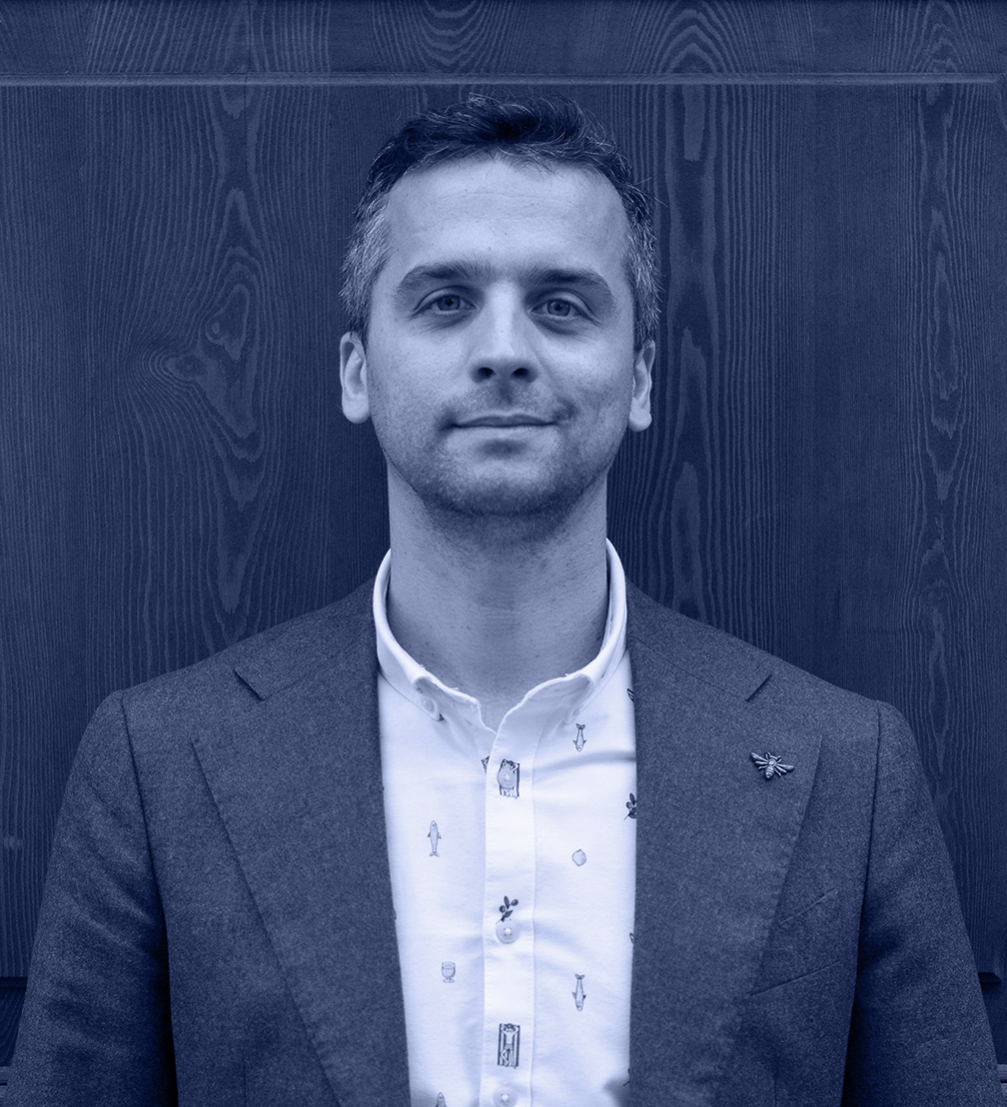 In preparation for the National Design Award of Latvia, every Thursday designer Miķelis Baštiks interviews one of the members of the competition's jury in a video call. In cooperation with the organisers of the Award, we are publishing summaries of these conversations. In this interview, Miķelis talks to graphic designer Riccardo Capuzzo who recommends to be curious and read a lot. He also introduces the idea of a regional design system.
Riccardo is from Milan, where he studied at the Polytechnic School of Design. After graduating, he worked as a graphic designer in Chicago and Istanbul, and later in Germany, for an interior design company. Together with Patrick Abbattista, who is also a member of the NDAL 2021 jury, he co-founded the design consulting platform Design42day. Riccardo currently lives and works in Riga. Using the skills he had acquired in design, logistics, production, and communication, he recently launched his own brand, Aquatic Creatures. It offers various interior decors and gifts with underwater world-themed prints.
What has been your journey in design so far and what brought you to Riga?
Well, I always liked visual design, so I studied this in school. Then I moved to Chicago for some time, working as a visual designer, starting with brochures, logos, stuff like this. I overstayed in the United States, so I've been deported from there. I came back to Italy, then I went to Istanbul. I really liked this city at that moment. Then I started this adventure with Design42day.
Riga is a very liveable city. And I like that it's a bit more relaxed. It's small, but it's not boring. And then it's beautiful. I like that there are a lot of trees, it's very easy to reach a big park just by walking. I came here because I started working for a German company. And then I moved here with my ex-business partner, Patrick Abbattista, for Design42day. I moved the company here. I said, «okay, let's start with six months, then we'll see.» And I'm still here.
At the end of last year, you launched your own brand Aquatic Creatures. What led you to that?
I got fascinated by this book that I read, Thus Spoke Zarathustra by Nietzsche. It says that people should try to somehow invent new values, a new world. I like this idea to invent, to imagine an alternative scenario. I'm a fan of Tim Burton that's why these creatures don't always look comfortable. They are sometimes nice, sometimes terrific. Like, scary. They're not comfortable Walt Disney characters. In his movies, Tim Burton treats topics like death and loneliness with a sense of humour. I wanted to imagine and to design a world, in this case an aquatic [world]. It's very easy to create something magical if you look at the underwater world. I just need to copy from there and pretend to be creative.
In just a few months of its existence Aquatic Creatures has been featured in such media outlets as [Italian] Vogue, AD, and Elle Decor. Your brand is now available in many design shops. How did you manage to get so successful so quickly?
Yes, it was launched in October. To be honest, you always need some luck. It also depends in what condition you started. When people say, «ah, that brand is successful», ask with what budget he started, which contacts, which series? If you have zero contacts, zero budget, [and you're] in Ghana? Very hard to launch any project of design. I think that the hardest part is to convince very good people, very talented professionals to work with you and to invest their time. If we talk about media coverage, I'm working with very strong press officers. They are very passionate about what they do. Passion, yes, it's important but it's nothing if you don't have the skills, if you don't have experience. I have other people that work with me on retail and that believe in the project. I think that it helped a lot that, over my career, I've touched different fields of design. Graphic design, I also studied web design. I know a bit about logistics, product representation. I know how it works. So I think there have been the right conditions. It's like life. I don't think there is a meaning, there is life because there are the conditions for life.
What would be the your advice for young designers starting their own projects? How to start, what people to hire or collaborate with?
If I need to give just one suggestion, in just one minute — a designer should be, first of all, a well educated person, a person with high culture. My one suggestion is to read. Read everything. Read stories, read about history, go to museums, go to concerts. This is the strongest asset that a designer can have. I've never met a good designer that listened to shitty music, for example. The two things don't really match. The more you know, the higher the chances that you can succeed. And if you are a designer, don't study just design. Study other stuff. I mean, not study but listen, be curious about, I don't know, the pharaohs of Egypt, be curious how they made the flower in the middle ages (possibly means the rose window — ed. note), or be curious how a star is born. And all these things somehow will help you to be a better designer, probably also to be a better programmer, a musician, or whatever.
What do you see as the purpose of design? What's the balance between utilitarian design and aesthetics?
Aesthetic is a useful thing. Nowadays, the world is surrounded with ugliness. Not everywhere, but the ugliness is becoming very popular. Ugliness, not just a bad shape. That kind of pure ugliness. So, if you have a coffee and the mug is prettier than expected, it has a purpose. Yes, it has a purpose. When you go out and you see that in Riga, there are many nice Art Nouveau buildings and trees, this is about aesthetics, yes, but does it also serve a purpose? If you think about the lemon squeezer by Philippe Starck, very famous, very beautiful to see, but very useless. You cannot use because it moves, it squeezes, it springs up. And what is it? Does it have a value? Yes, it has a value because he thought in a different way. So it depends from category to category and from product to product.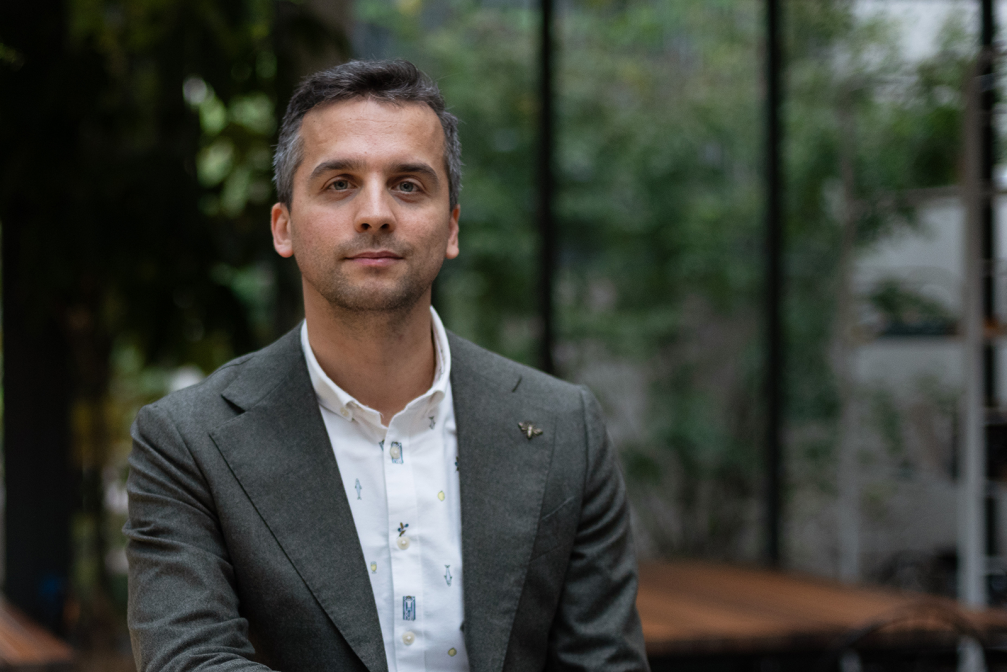 You're a member of the National Design Award of Latvia jury this year, and you've been a jury member of the Red Dot Award four times. What do you see as the main value of national awards in comparison to international awards? What should they celebrate?
An award makes sense for designers. Because they test their products with a jury and they get feedback. The event itself has a social purpose. You ask me: «If I win an award, will I sell more of the chair that I produced?» It depends. If it's as famous as Red Dot Award, then yes. Because Red Dot became a mark, a stamp of quality. When you see that red dot on the packaging, you know that it cannot be bad.
It's important for the design system. It's important to discover local designers. The purpose is to create a community but it's also important to create a business system. From my point of view, it would be relevant to create a design system that includes at least three political regions. Okay, you are a Latvian designer that sells stools. You won an award and, right away, I place your stool in five shops in Latvia, five in Estonia, five in Lithuania. So you already have 15 places, and we will do an event in all these three regions. Like this, it will have a purpose, because it's very important that the awards at the end create business. I think that an award should create a real system, a practical purpose.
Think about a powerful system, for example, the Italian fashion. Our fashion is not famous because of Prada or Versace, or money. It's famous because Prada and Versace and Armani, and Dolce Gabbana — it's important to go to the market together. And actually Italians are not really good in going to the market together. French people are much better.
And the final question that I ask every member of the NDAL jury — what is design for you? How do you define it?
The best definition of design, I think, I read it in a book. It says, design is anthropology applied. So, if you want to study how stars are born, you study astronomy; if you want to know the history of the countries, study the peace treaty and the wars. If you want to study how we eat, gather, sleep, have sex, travel, if you want to study the private life of human beings, then you study design. We can say that design is the mirror of the private life of people. You can see how they were taking baths in the Roman Empire. We can say that design is something that you produce in series since the Roman Empire. This is the best definition, I feel, to copy from someone else.