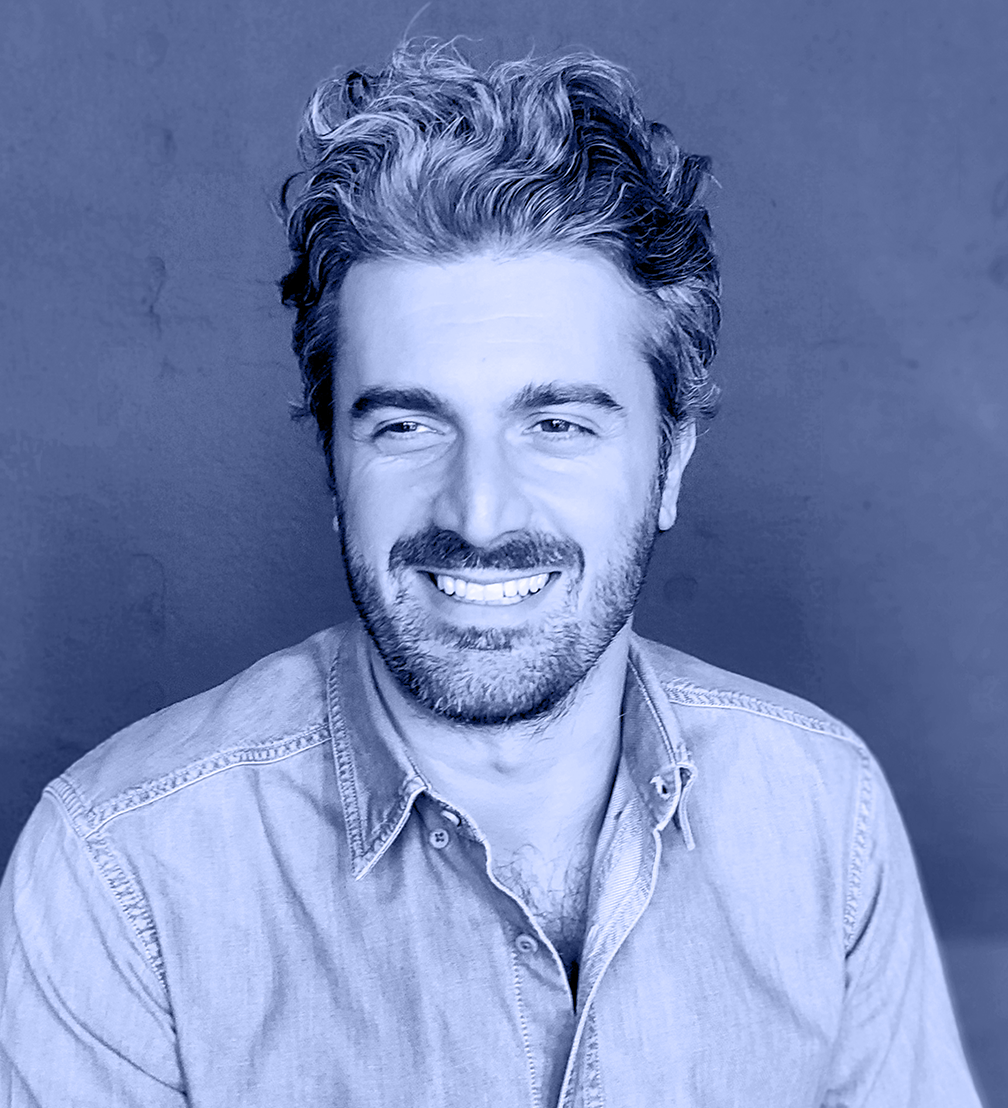 Patrick Abbattista. Publicity photo
In preparation for the National Design Award of Latvia, every Thursday designer Miķelis Baštiks interviews one of the members of the competition's jury in a video call. In cooperation with the organisers of the Award, we are publishing summaries of these conversations. In this interview, Miķelis talks to digital marketing professional Patrick Abbattista from Italy who emphasises the importance of good communication in business development and expresses hope that inclusive and sustainable design will soon become mainstream.
Patrick Abbattista is a marketing professional who is in love with design. Using his extensive experience in digital marketing, in 2015 he created the online magazine DesignWanted, in addition offering marketing and communication services to creative industries companies. Patrick's mission is to champion design as a way of thinking that helps to approach business, society and the environment. He is a regular speaker at international design events and member of jury in design competitions.
About five years ago, you founded DesignWanted, a leading online design resource. You've seen a lot of design in these five years. What changes have you observed in the last year? Have designers stepped up and showed how this [pandemic] situation can be viewed positively?
I always expect from designers to be one step ahead of anyone else, because it's their attitude, their work, their choice in life. This year, I've seen a lot of designers working on anti-Covid stuff. The first and easiest product to imagine was the mask. Everyone was working on a mask. They started [working] on some other products and environments as well. I've seen a lot of projects, and some of them were amazing, but not practical.
What I understood this year, is the important role that designers should have on a public level. Everything is managed by governments, but to do this kind of changes, they need designers. I think that governments have to understand the importance of design.
I've seen a lot of projects, especially from younger designers, on Instagram. It's the fastest place where you can share your ideas. I really appreciated the fact that many proposals were trying to find the solution, not just in terms of products, but also in terms of systems. You know, it's about sustainability, it's about distance, it's about respect, it's about inclusivity. And all these topics in the last year have come up more than usual. I think that the biggest achievement that we got is the sensitivity to these topics in the mainstream.
All of us have been spending so much time at home this year. What made it more liveable for you? How can designers help improve the home environment?
That's the point, you know, we've been at home too much. Probably for the first time, we realised that our home is the place where we want to express ourselves. Not just sleep and eat. If you live alone, and you're single, it's hard. If you have a family, it's also hard, because space is limited. What you need at home is a good connection, Wi-Fi connection. It's very practical, but it can allow you to invest your time in learning new stuff. This is one of the key words that I've been hearing in the last year, learning. We got a lot of time to learn, to expand our horizons, to see new things to invest our time and even money in. A good Wi-Fi connection is definitely fundamental in today's society.
The second point is that maybe we didn't realise [before] how important it was to have a comfortable chair, or a comfortable sofa. I changed my chairs, I changed my sofa. That was something that I really cared about because if you work a long time on the computer, then you get crazy, so you need to move. The other thing that I found very useful was standing desks. And technology, of course, made a difference. You need a good laptop, a good mobile [phone], all these things allow you to be connected and to be comfortable.
Probably many people started to train at home, to do fitness. You need space for this as well. If you don't have a garden, if you don't have a public space where you can go, then it's important to think of a house with some free space. That's the main idea that I got from this year.
At one point, it seemed that the world was moving towards more sustainable design, but now, because of the virus, we're packaging everything in plastic and being very cautious. Is sustainability something that design is still focused on? Or should we shift our focus?
When we talk about sustainability, it's not enough to do a product that is sustainable. It's not enough to think of a company that is sustainable. It's a matter of an ecosystem. It's a matter of integration between different parts of the puzzle. And I really, really wish that governments would start including design thinking at that level, because we cannot change economies and societies just by adding some small pieces at the end. Designers need to be empowered somehow. Sustainability is about everyone. It's about manners. It's about habits and ways of consumption.
The other thing that I loved this year was inclusive design. When we face crises, we are forced to realise that we need to be more inclusive. We need to give chances to everyone in a meritocratic way. We need to use design to get skills and talents from any part of the world, whatever the [skin] colour, religion. I was watching a series a few days ago. There was this episode, where a transgender [person] asked his friend, «Do you accept me intellectually? Or do you accept me humanly? Do you respect me because you understand that it's the right thing to do? Or do you accept me because it's natural for you to accept feminine and transgender people?» This was a key point for me, because I realised that we talk a lot about sustainability and inclusive design. Are we talking about it with an intellectual perspective? We know it's right, so we do it. When we talk about sustainability and inclusivity, it's something that must become normal, it must become something that we do without thinking of it, without talking about it.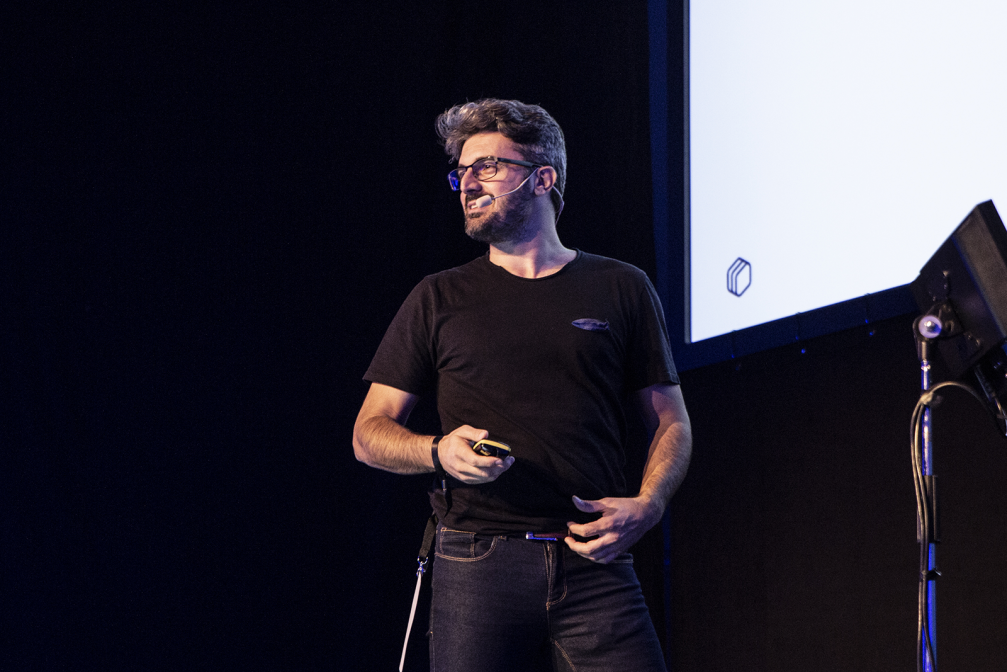 With the borders now closed and traveling limited, how do you see the importance of local design versus global design? Do you see any distinctions starting to appear? Are we still in a time when everything is global and looks the same?
Yeah, I think we're still in a time where everything is global. We've been buying products from Amazon, from other platforms. But I feel like we are moving towards a more local approach. This is just a feeling that I have, also because I teach at Istituto Marangoni (Marangoni Fashion Institute) here in Milan. I have the chance to be in touch with many students. It's an international school, but you see that people want to go back to their roots. I think that we will see the effect of this crisis in the next three to five years. Now we are changing our mindset. It's too early to see real products coming out with this mindset. If we want to be sustainable, we want to create something that is close to us.
What do you teach at the Institute?
I teach digital marketing and business development. I'm telling designers how to build a business and how to use digital marketing to make it grow. It's important for them to understand that, whatever idea you have, if you don't communicate it, it will stay in your garage. The point is that you need to communicate, you cannot skip communication, especially when everything is far away from you. It's not about events, we know we are missing events. So we need to find a way to, first of all, to communicate and, second of all, to create a relevant experience about your product.
What are the biggest mistakes in communication and building the business side of design that designers make?
They underrate the power of communication. They don't understand that communication, well managed, can have a huge impact on their business. I am a living example of this, you know. I started DesignWanted on an Instagram page. And then the Instagram page became a magazine. And then the magazine became a company. And now we have twelve people working here. That was all about communication.
They don't understand that sometimes you need to take action to make things happen. And the world is not just about yourself and your product, it's about people out there. So if you don't build bridges with your communication, first of all, you miss the chance to get feedback from the market. And second of all, you miss the chance to communicate to the market that you exist. So the communication is a bridge. It allows the market to understand you, your «why» and your products, your attitude, your approach to design. It's about your vision. And designers don't realise this, they don't realise that communication really can make a difference in their growth. We are very lucky, we are living in a century where we can communicate and know everything. It's a matter of a click and you can be everywhere in the world.
What would be some practical, specific tips you could give on where to start? Should designers build an Instagram following or send out a newsletter? Where's the most value nowadays when there are no events, no exhibitions?
Well, first of all, there is a starting set that you need when you want to communicate. Be sure you have a website or your portfolio somewhere. Introduce yourself. [Make sure that] you have OK pictures, I'm not talking about super professional features, but just be sure that you have enough material to show your products and your works. And then share your contacts. Make it easier for people like me to contact you. Sometimes we find cool products on Instagram, we see that the designer is there but the profile is not managed at all. So you don't know who is the person to contact. So, first of all, be sure that you are reachable with high quality material. And so that if someone comes to your website, they understand what you do. If I had to start some sort of communication, I would definitely start from Instagram.
The other thing that you might do is joining design conversations out there. You don't need to build your own channel, maybe there are some other places, forums, or whatever it is, where people are talking about design. You want to join the conversation and bring your talent there, you want to show your skills. Be very clear in your identity, bring at least a couple of assets, which are the website or your portfolio, your presentation, maybe you can even do a video. And then be sure that you find a way to start a conversation about your brand new products or about your talents. So again, Instagram is a good place to start, you might join Clubhouse. You just need to allocate a part of your time daily to this stuff, maybe half an hour.
The hardest part for me at the beginning was to forget about others. If you start working and you are thinking of others, you will always follow others' path. You know, it's the worst case scenario, in my opinion, because you want to get the same success as others, you get lost, you lose your identity. The hardest part is forgetting about the others, you want to focus on yourself, you want to find your identity, and to build something around it. That starts from you, not from others.
This year, the jury of the National Design Award of Latvia will evaluate designs only digitally, there will be no physical design objects for you to touch and to see how well they're made. You'll have to judge by images and videos. How do you feel about that?
I think that here the point is how designers will be able to show the projects. They need to be very careful about the images they're using, the stories they're sharing, the features they're putting in it. It's their job to make it understandable to the jury. We know it's not physical, but they need to find ways to make it very, very clear to the jury what they did, what they worked on. Again, it's not just the product, it's the communication. Of course, there's a part of imagination, but allow me to have all the assets that I need to to make this journey.
What are some of the qualities that you hope to see in the submitted works?
Since I have lived in Latvia, I know the scene there a bit, and I would love to see people bringing out the Latvian specificities. I'd love to see how they interpret the culture, how they use local materials. On the other hand, I want to see someone who thinks globally. The point of designing is that you want to create something that a lot of people can use, it can improve people's lives, even outside of Latvia. So, on one side, local trades, on the other side, global mindset. And the third point is — take some risks. Show me that you put your mind into it, you thought of it. And I can touch these thoughts.