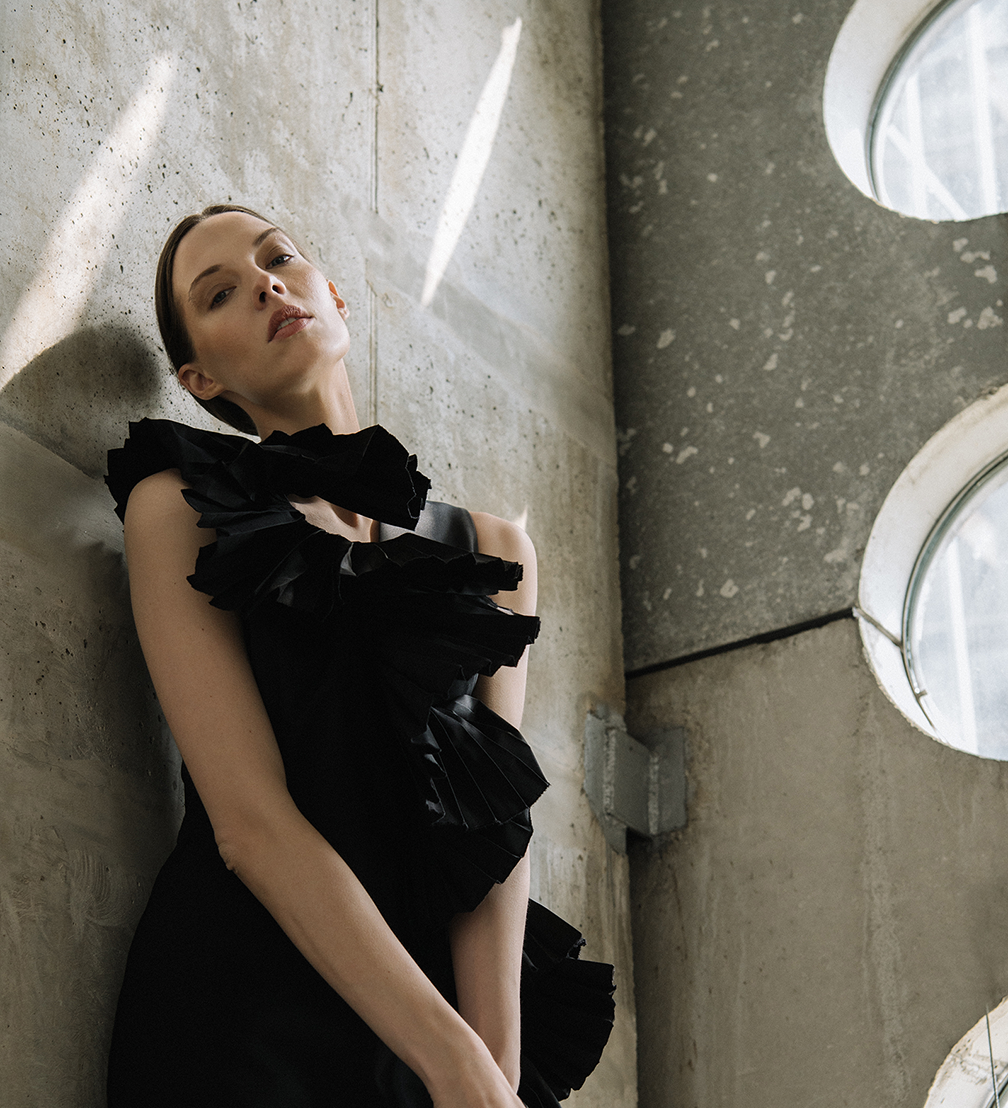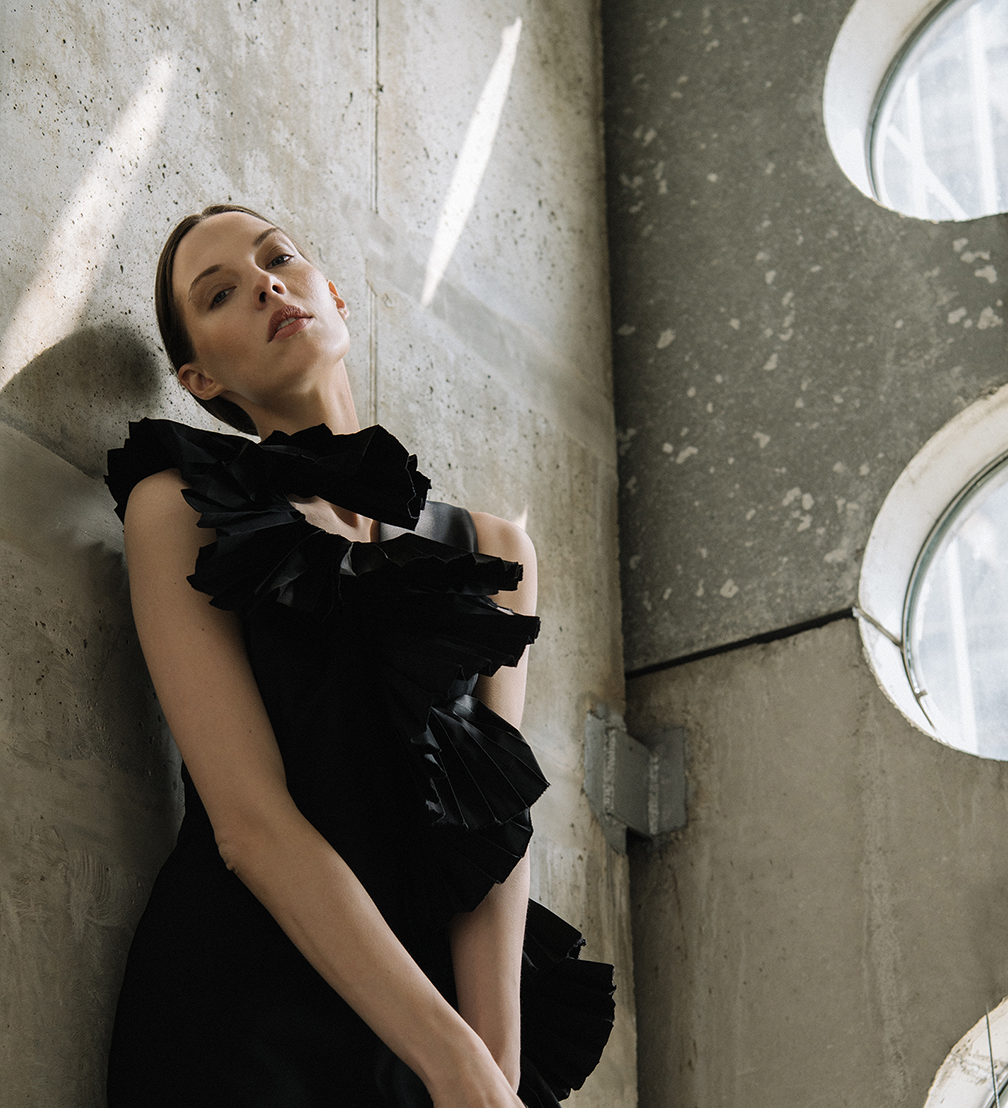 Melancholia V is the fifth observation fashion designer Iveta Vecmane has made about a woman's strength, this time allowing to feel the long-awaited freedom of the summer. With this collection, Vecmane starts a new tradition by offering two collections a year, thus distinguishing between winter and summer clothing lines. Melancholia V also marks the opening of the designer's brand store.
Continuing the story of Iveta Vecmane's previous collections, Melancholia V explores the Latvian woman's code: «The focus is on a woman who comes from a small country with rich traditions. Her feminine power has been passed down through the generations, so she is tough even in her external fragility, » says the description of the collection. This strong yet gentle expression of femininity is clearly visible in the clothes — classic, even architectural silhouettes of costumes fit the body, highlighting its outlines, while the natural materials used for the garments — linen, silk, silk taffeta, cotton and thin wool — soften the strict forms. A noticeable accent in this collection is the decorative pockets.
«This is how I see a modern woman — timeless, choosing classic cuts and sustainable, high-quality materials, but at the same time very modern and able to surprise and captivate with her individuality and, yes, also independence and freedom,» says the designer.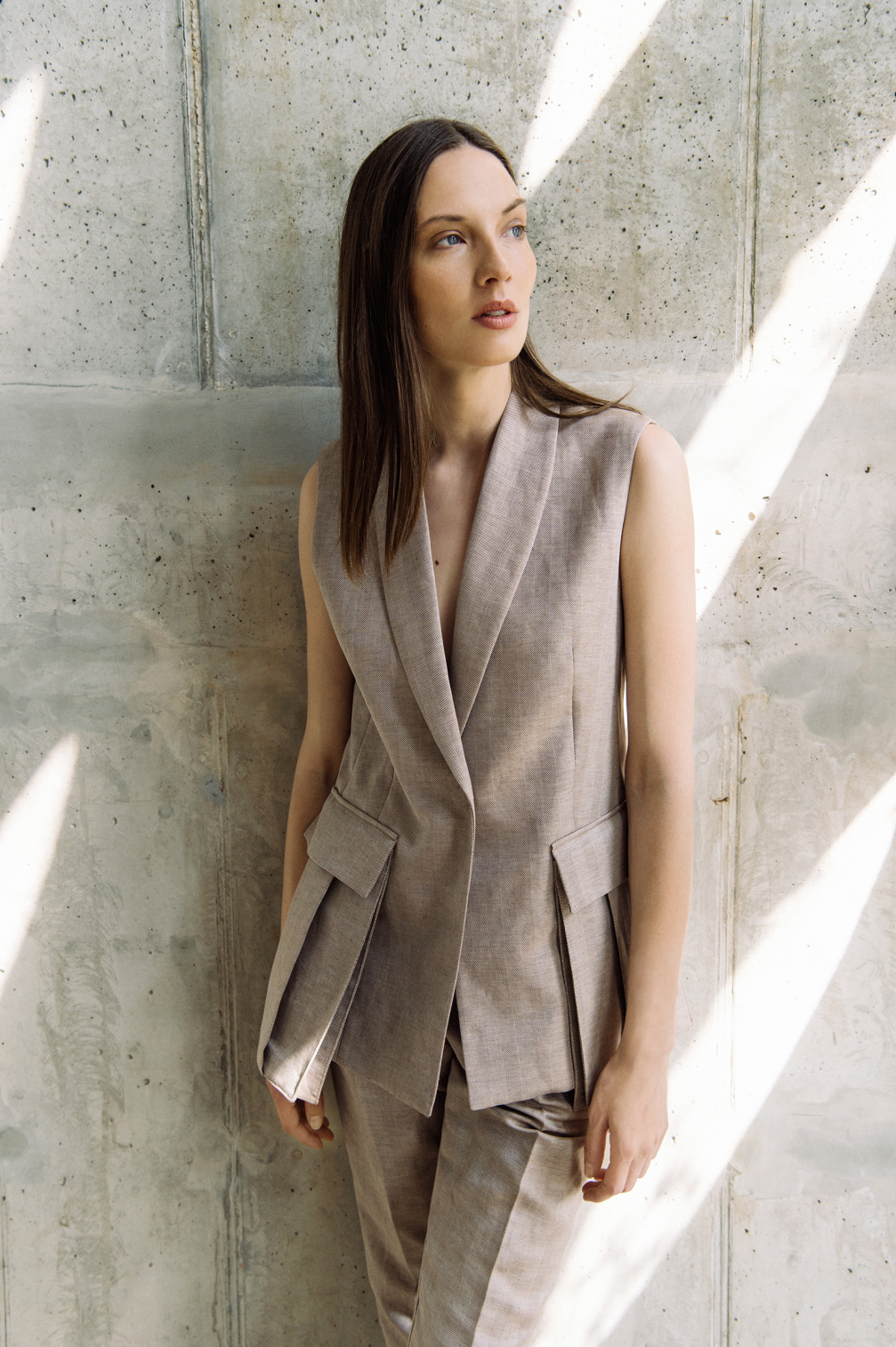 Recently, the brand's first store in Riga has opened its doors. Visitors will have the opportunity to buy Iveta Vecmane's clothing as well as other selected items like jewellery, tableware, interior items, photos, design prints and other art objects. The spacious premises for the salon at Miera iela 17 will also be used for various events.
«A Latvian woman buys inspiration, emotions, encouragement — something that may have been lacking historically, but everyone longs for nowadays. Unlike in Western European countries, clothing in our country is more functional than aesthetic, but looking back to our ethnographic evidence, a Latvian knows the value and meaning of beauty, only she needs to be reminded of that in her daily work. There is a growing assumption that success is not just about status or income — a successful woman today strives to do everything, but it is not a competition. Well-being, life missions and other existential issues come to the fore. Clothing is the language we speak. It is important that it does not contradict and isn't mute, because in that case we aren't using an extremely important resource correctly,» Iveta Vecmane reveals the added value of her brand.
The news of Iveta Vemane as well as the full Melancholia V collection can be viewed on the brand's website.