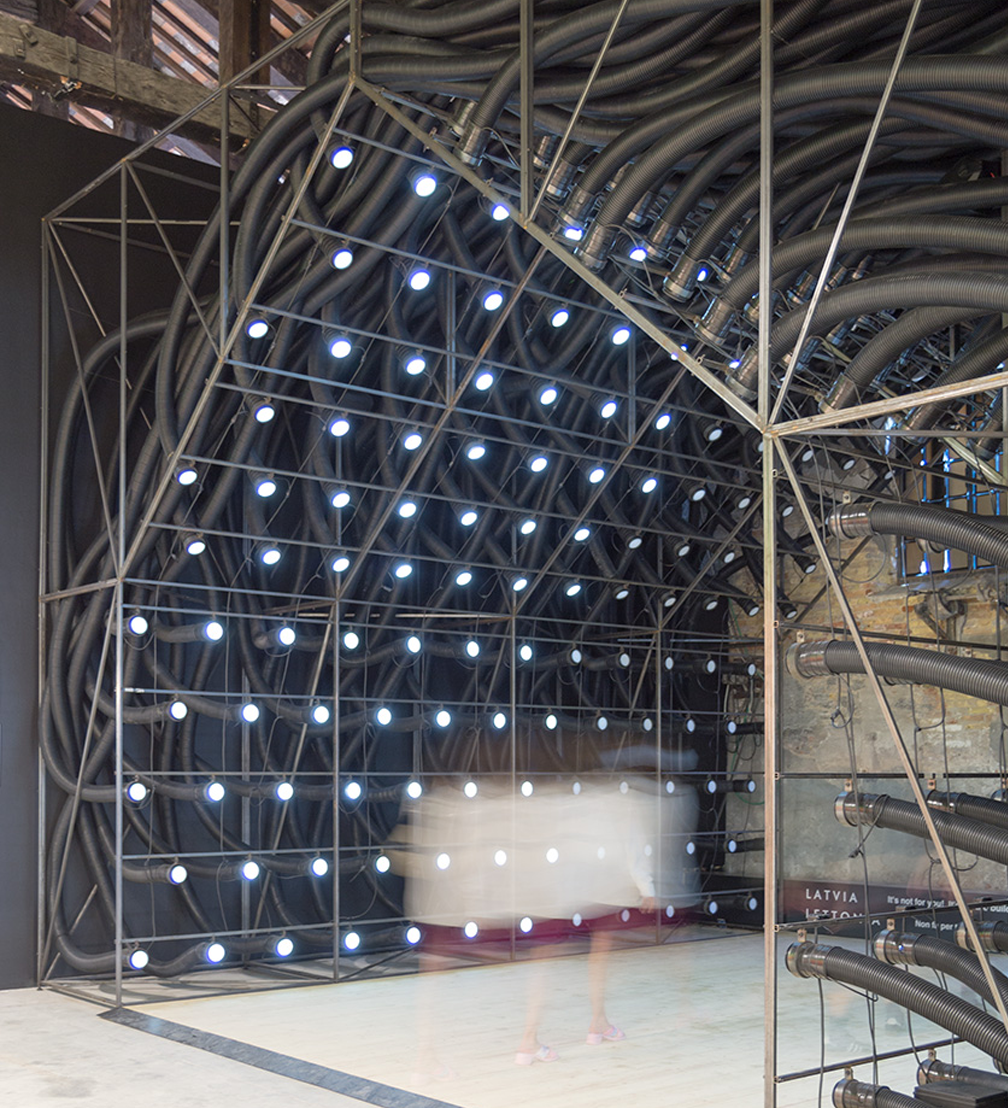 Photo by Alessandro Zorzetto
The Venice architecture biennale, which was postponed due to the pandemic, has gathered 61 participants this year. Among them is the exhibition «It's not for you! It's for the building» created by the architecture office NRJA, which focuses on the contradictory relationship between people and technology in the context of architecture.
With climate crisis at our doorstep, every architect now has an urgent global problem to solve. As crucial as technologies are in finding solutions, they also risk creating new problems along the way. The curatorial team led by NRJA explores human resistance to technology as a pressing issue in contemporary architecture with an interactive installation. Made of an uncanny web of black pipes, the enormous apparatus first appears to be a foreign organism parasitising on space that used to belong to humans. The installation invites visitors to change their perspective and recognise an amusing neighbour in this seemingly threatening intruder — one that reacts to our presence and even addresses us in an incomprehensible yet comforting language of its own. Motion sensors create an ambient light show that follows the moving visitors, while microphones under the wooden floor amplify their footsteps, forming a technological, yet also human-oriented soundscape.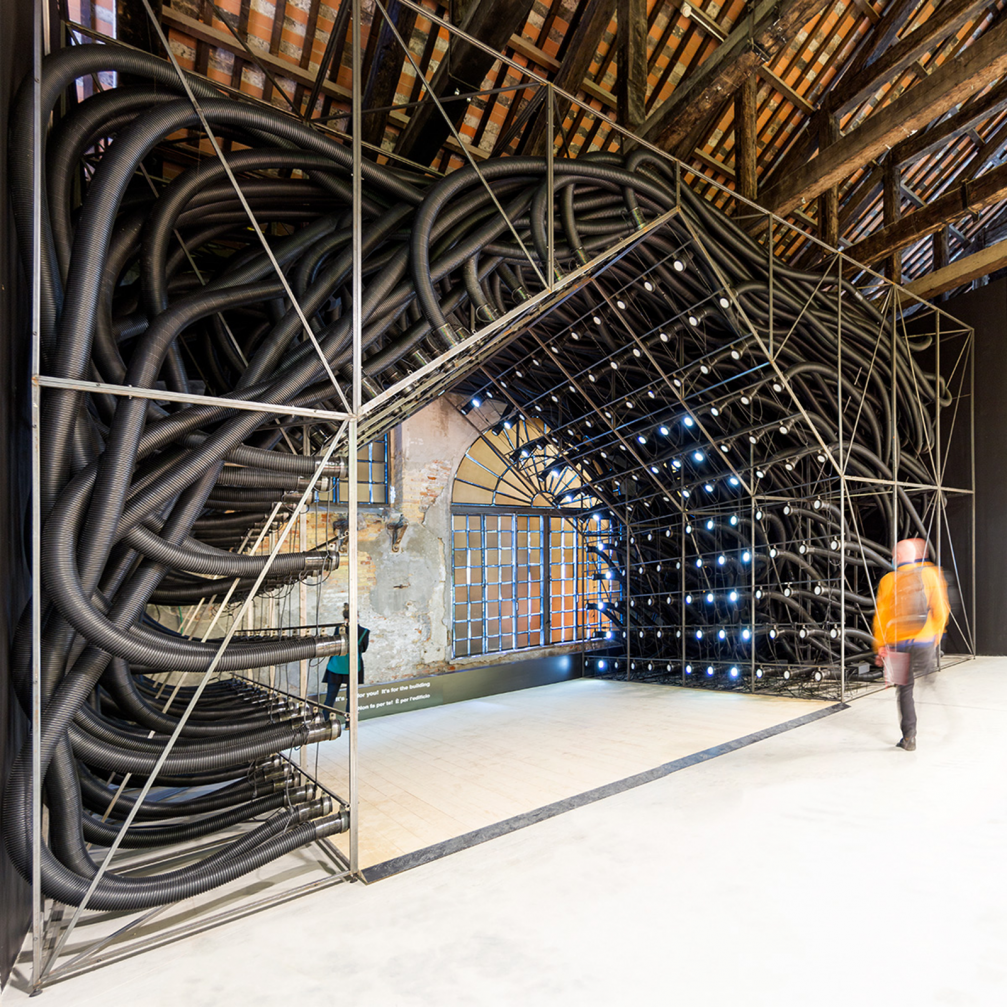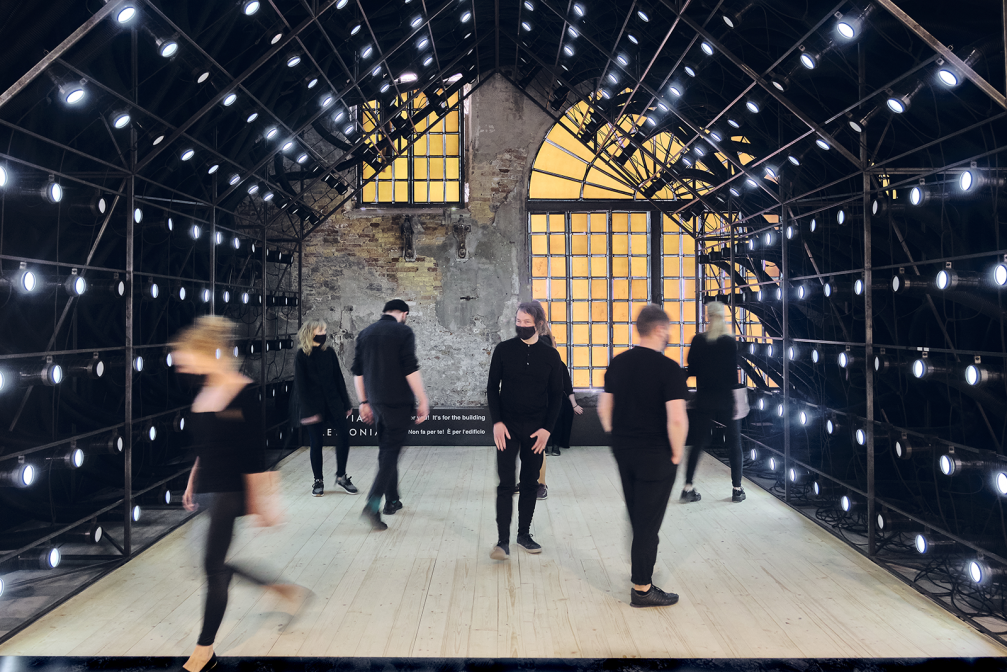 «We believe that architecture is and will be humane as long as it is inhabited by humans. Technology will remain an integral part of human life, and man will continue to be a creator of artificial solutions because that's what we've always been. It is crucial for contemporary architecture that humans learn to live together with the machine and, in a common struggle against the ecological crisis, ensure that any solution that is «for the building» is ultimately «for you»,» concludes the curatorial team.
Although less visitors can be expected this year due to the ongoing health crisis and travel restrictions, the Venice biennale offers various digital solutions that provide an online presence across the globe. The opening of the Latvian Pavilion featured a short film made by Ēriks Božis and Marta Elīna Martinsone, that offers an insight into the creative process as well as the installation itself. The digital platform «Biennale Pavilions Online» offers an ongoing presentation of 22 national pavilions — exhibition tours, online streams and events, including a streamed discussion «Space Me Up: Borderless Living» between Latvia's, Lithuania's, Estonia's, Finland's, Switzerland's and Great Britain's curators. The exhibition «It's not for you! It's for the building» is also accompanied by a book of the same title that elaborates on the idea behind the exhibition by confronting two opposing viewpoints on the role of technology in our everyday lives — satirical portrayals of absurd situations involving systems and equipment in the built environment on the one hand, the reasoned arguments of technology experts seeking to fix the problem on the other.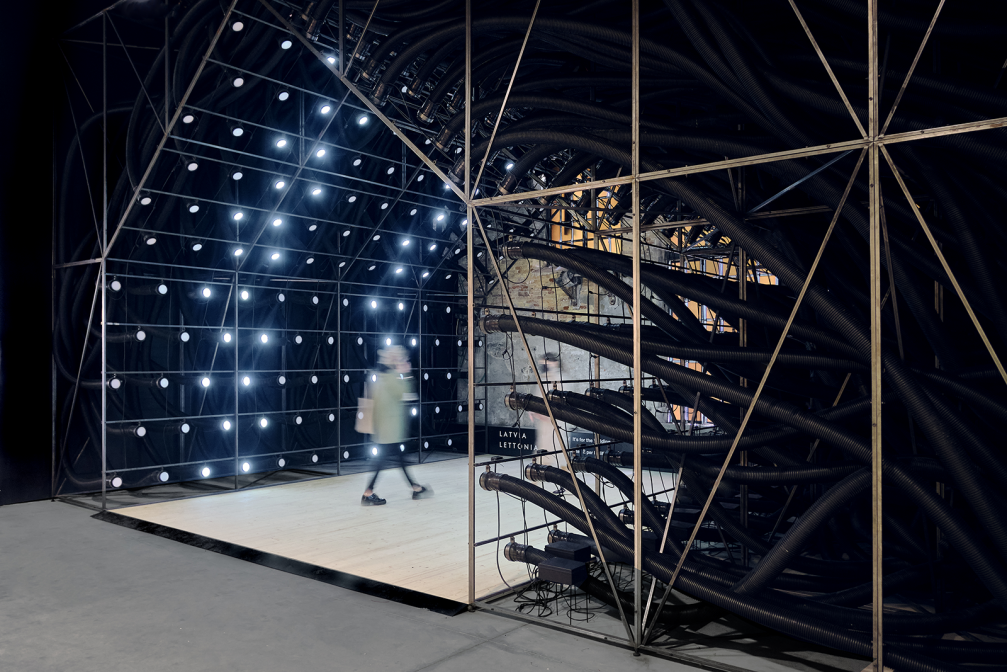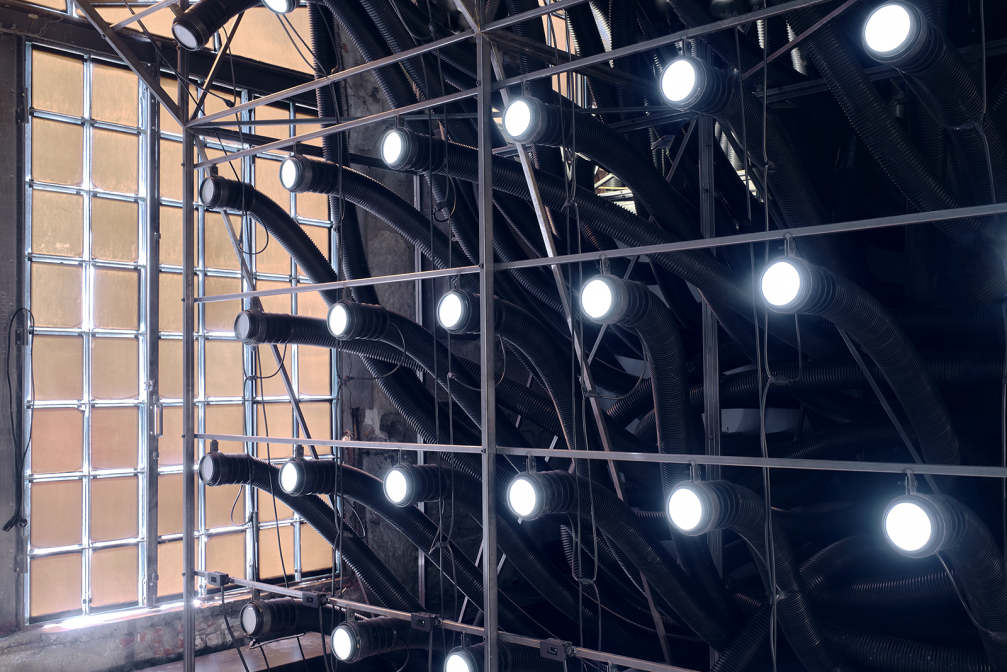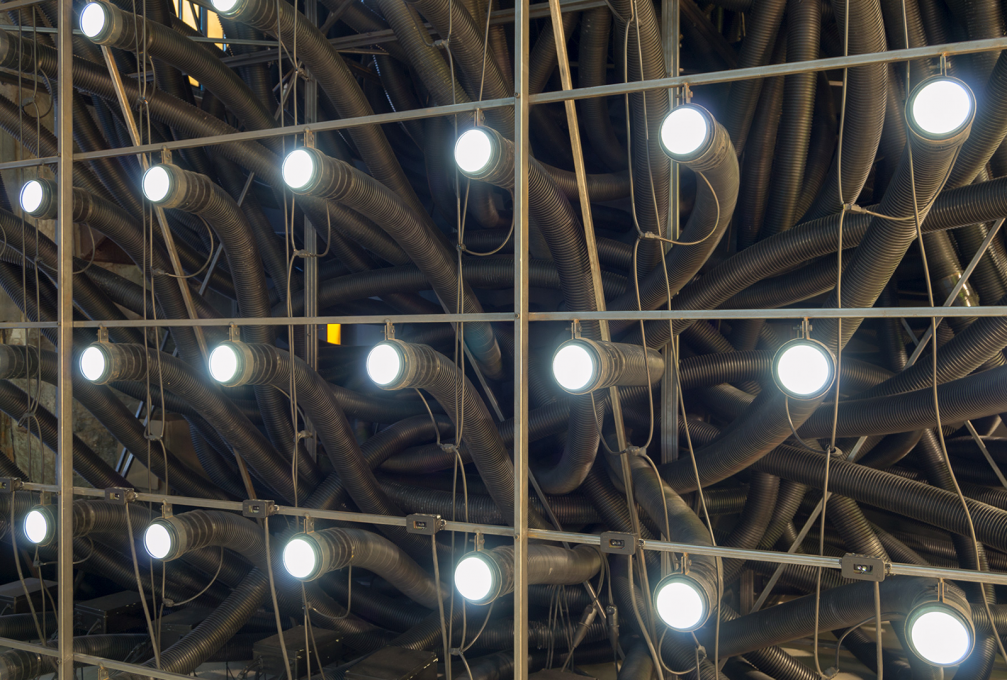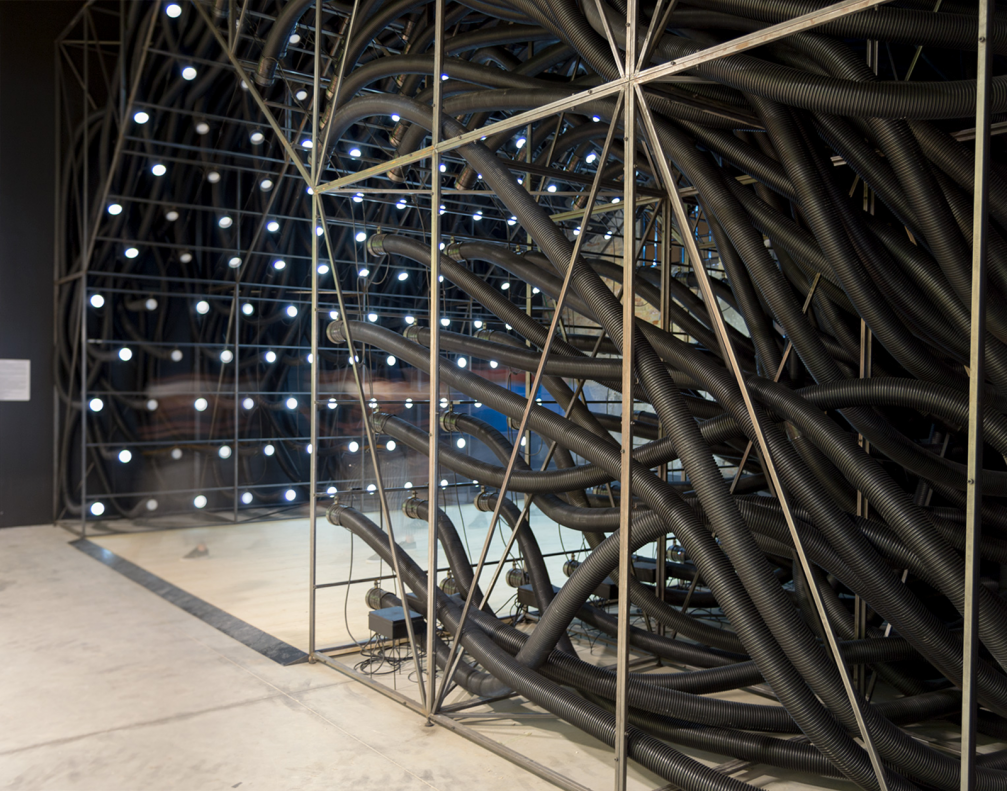 The 17th International Architecture Exhibition runs from 22 May to 21 November 2021. It is curated by Lebanese architect and scholar Hashim Sarkis and explores the topic of «How will we live together?». «We need a new spatial contract. In the context of widening political divides and growing economic inequalities, we call on architects to imagine spaces in which we can generously live together», Sarkis has commented.
The Pavilion of Latvia is commissioned by the Ministry of Culture of the Republic of Latvia. More information about the exhibition «It's not for you! It's for the building» can be found on its webpage as well as on Facebook and Instagram profiles.