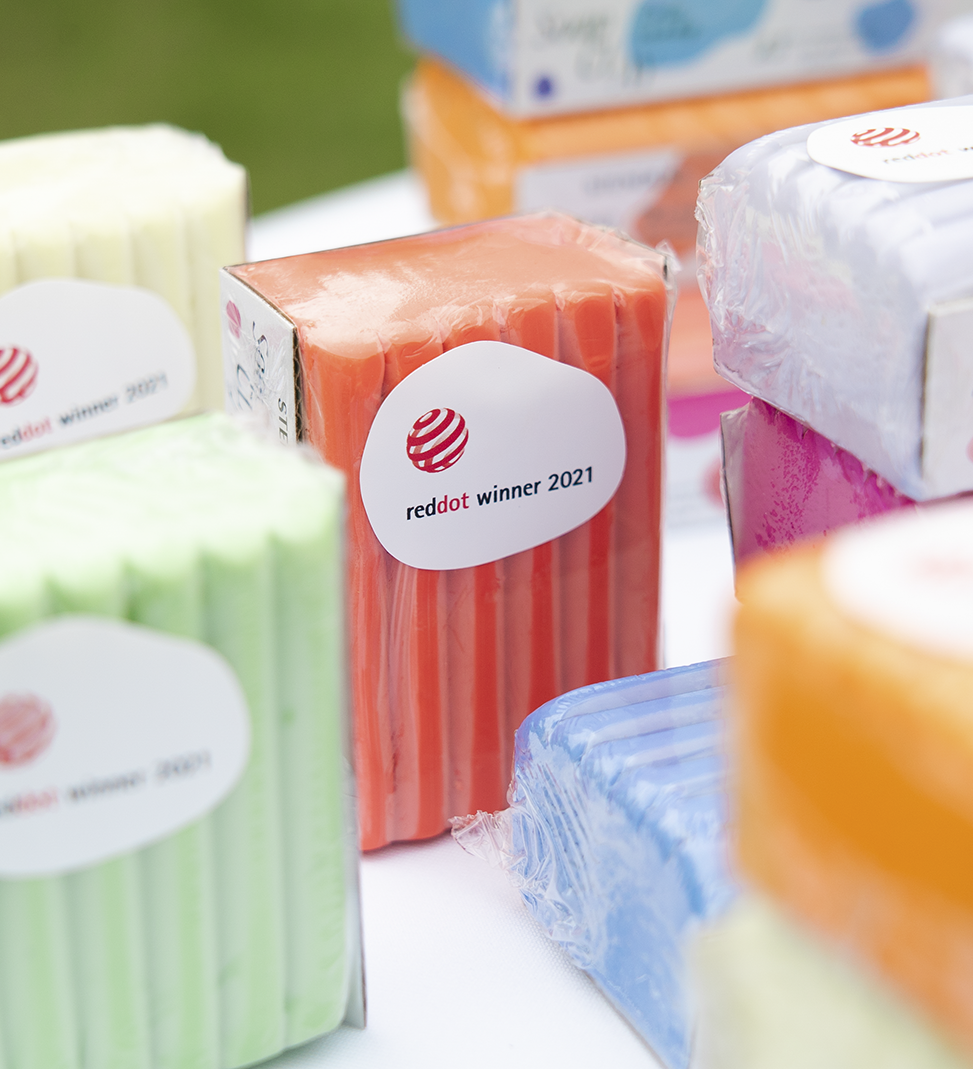 One of the most prestigious design competitions in the world — the Red Dot Award, which annually highlights products with excellent design quality, has just concluded. This year, Stenders soap clay has become the first Latvian cosmetics manufacturer to earn an award in this competition.
«We created soap clay during the first outbreak of the Covid-19 pandemic, when the hand washing routine became more important than ever. As many parents know, bathing is not always the easiest part of the day — children like to play in the water, but cleanliness and order are not always their priorities. Therefore, it was important to motivate children to wash their hands regularly and with joy. The Red Dot award is a confirmation of our values, quality and uniqueness,» says Kristine Grapmane, CEO of Stenders.
Soap clay was introduced to the market last year, and thanks to its design, as well as texture and aromas, it has gained the trust of customers, becoming one of the best-selling Stenders products in this category. Soap clay can be used both as hand and body soap and as shampoo or bath foam. At the same time, the product develops imagination, creative thinking and finger dexterity, as it is suitable for plucking, kneading and creating various figures.
«We are really proud that the Red Dot Winner sticker will also adorn a product of the Stenders brand. In addition, competition was particularly fierce this year. This award confirms the strength of the team. We are pleased that our work is appreciated not only by our customers all over the world, but also by design experts, and now, world-class design can decorate every bathroom in the world,» Kristīne Grapmane does not hide her joy about success.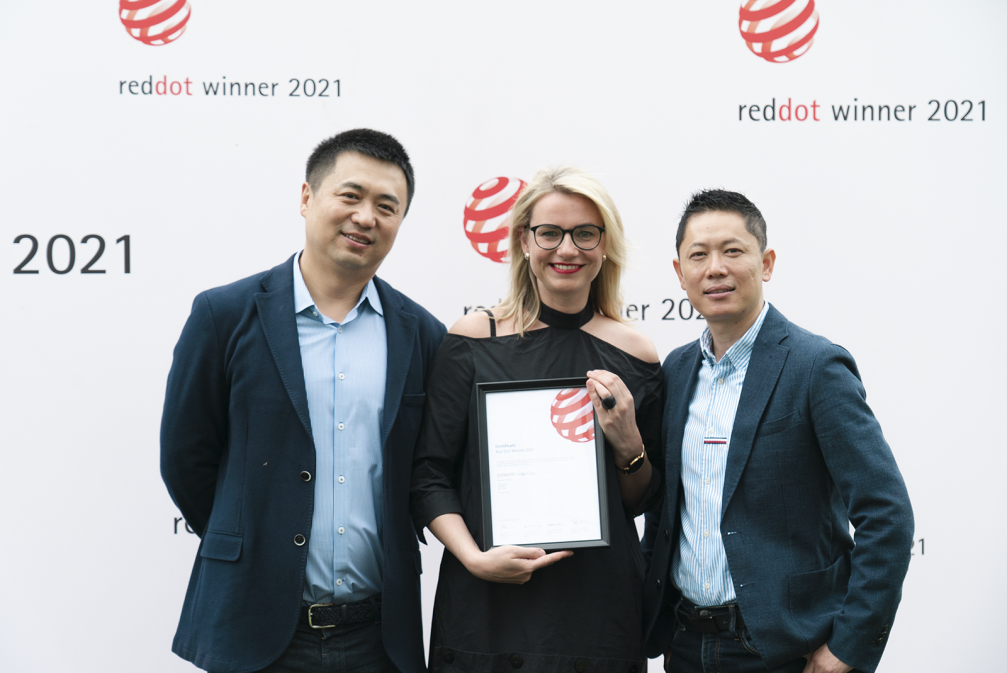 The products awarded in the competition will be presented at an online exhibition, as well as included in the Red Dot Design Yearbook. From June 21 to May 31 next year, the winners' exhibitions «Design on Stage» and «Milestones in Contemporary Design» will be on display at the Red Dot Design Museum in Essen, where Stenders soap clay will also be exhibited.
The Red Dot Design Award was founded in 1955. Every year it is awarded to products that stand out with a particularly high design quality. Applications are evaluated in forty-nine categories, and each application is evaluated individually by fifty world-renowned experts. So far, only four other Latvian brands have received this award in the product design category: An & Angel glassware, Riga Chair factory stool Bloom, Flow Design magnetic clothes hangers Cliq Premium and Atlas Dynamics drones Atlas Pro.