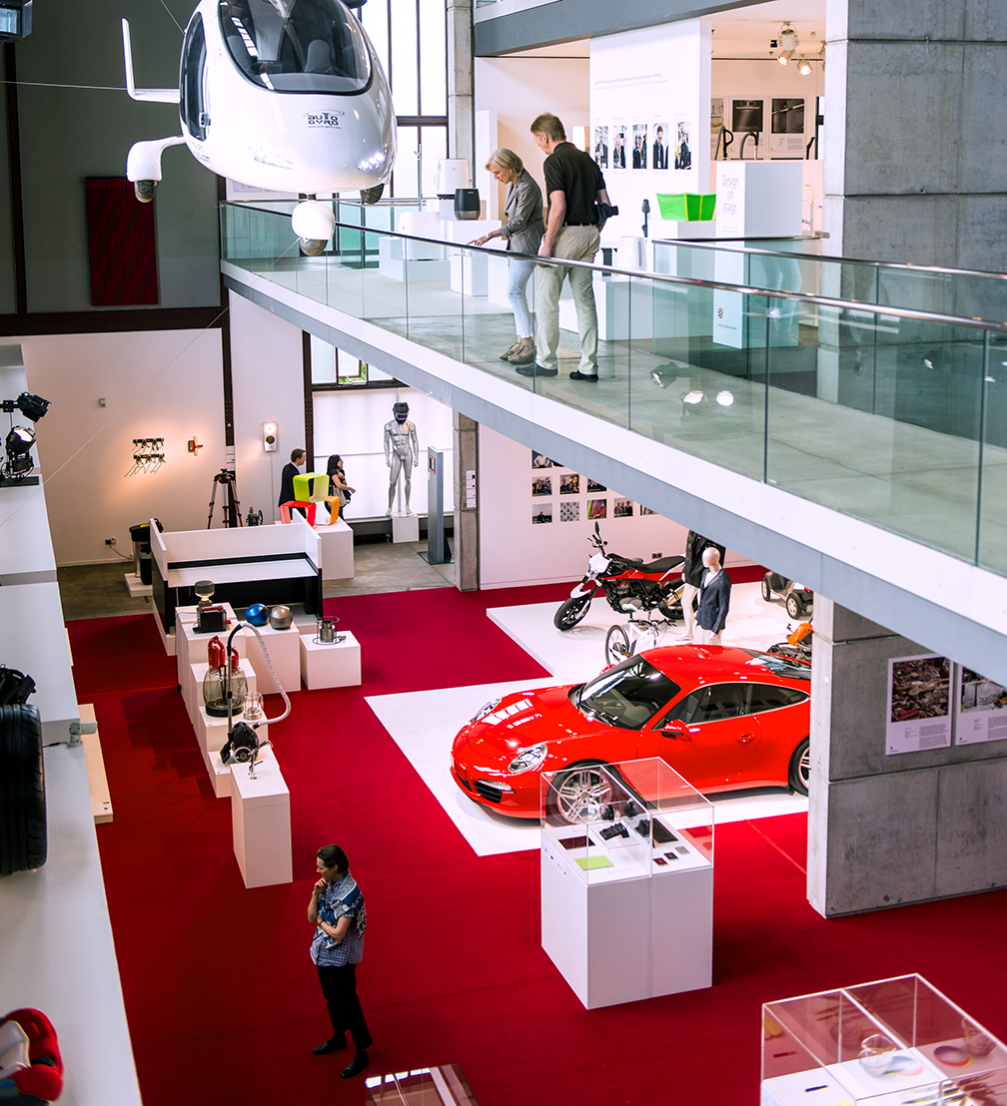 With its origins dating back until the mid–1950s, the «Red Dot Design Award» is established internationally as one of the most sought–after quality marks for excellent design. Looking for innovative and creative product and project submissions worldwide, the entries are open in three disciplines: Product Design, Communication Design and Design Concept.
Product Design
Since 1955, the Design Zentrum Nordrhein Westfalen has been presenting an award for excellent international product design. From fashion and accessories to consumer electronics to vehicles, household helpers and furniture — manufacturers and designers of all kinds of different industrial products can enter the competition for the «Red Dot» prize in currently 31 categories. In 2015, a total of 4,928 products from 56 countries were handed in to the competition. On the occasion of the annual award ceremony, the «Design Team of the Year» is announced. The honorary title, for which no one can apply, honours constant design achievements at the highest level. The distinction has already been accepted by the design teams of well–known companies, such as «Porsche», «Apple», «Philips», «Adidas» and others. The registration is open until February 10, 2016.
Communication Design
In the list of renowned communication awards, the «Red Dot Award: Communion Design» ranks among the top. It is geared to all creative minds from agencies, design offices and companies with strong communication campaigns as well as renowned designers, new talents and freelancers. Every year, the latest records are selected out of typographies, posters, books, graphics, apps, games, websites and many more projects. The top prize in this discipline is the Grand Prix for the best piece of work in each category. In addition, the «Red Dot: Junior Prize» including a prize money of 10,000 euros is awarded to the best work of an apprentice, a student or young professional. Moreover, the honorary titles «Red Dot: Agency of the Year» and «Red Dot: Brand of the Year» are awarded. In 2015, 7,451 works were entered into the competition. This year the registration is open until June 10, 2016.
Design Concept
The «Red Dot Award: Design Concept» has been organised in Singapore every year since 2005. Up–and–coming talents, designers, design companies and universities from all over the world have the opportunity to enter their design visions in this competition and put their whole creative potential to the test: with prestige and image boosting projects, they can demonstrate their innovative power. Winning an award in this competition is proof that the creative minds have a vision and are able to commit, to carry out, to research and to experiment — and that they are a name to watch out for in the future. The highest accolade is the Red Dot: Luminary which is granted to the absolute best of the concepts entered. The registration is open until June 18, 2016.
The participation fees for all disciplines change according to submission date. More information and the registration form to the event can be accessed here.