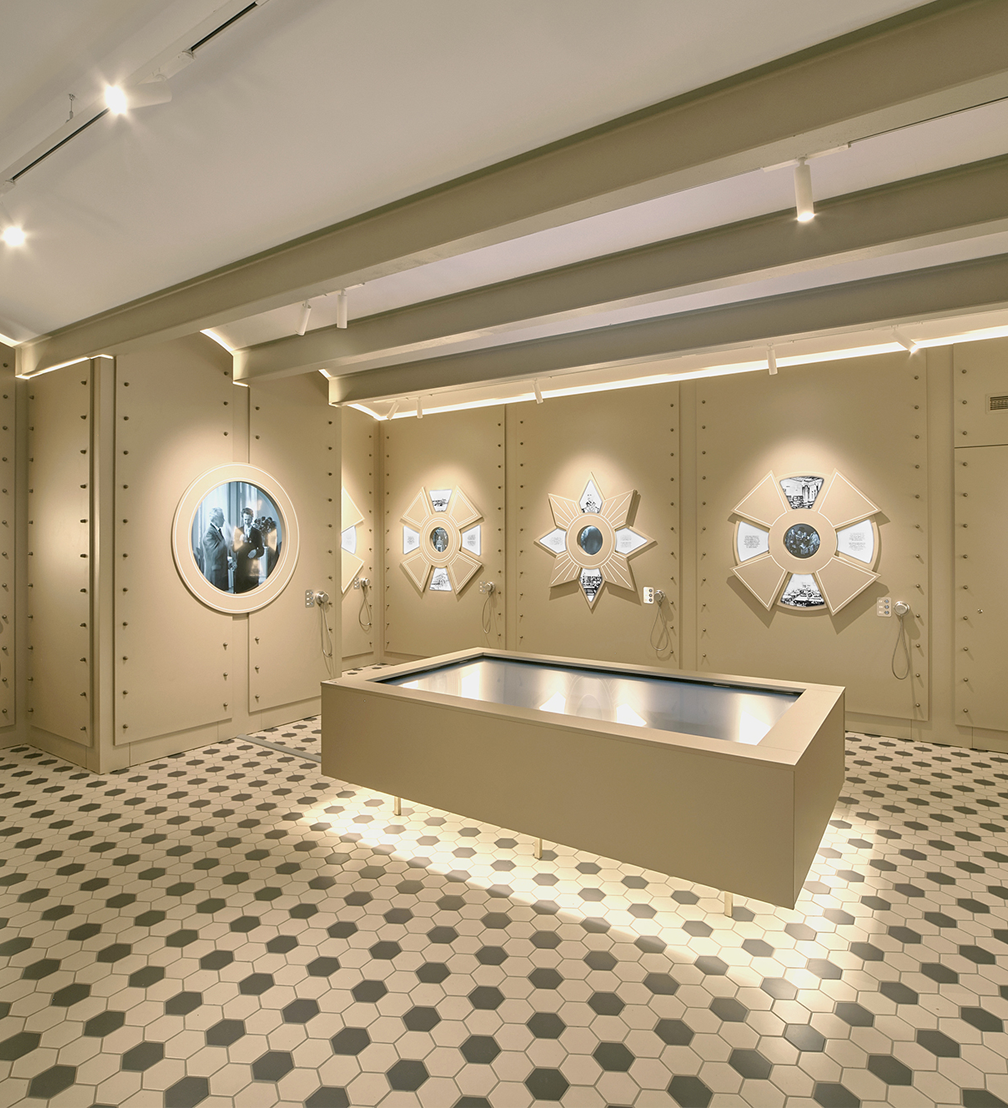 Design by architecture office DJA, photo by Ēriks Božis
A permanent exhibition dedicated to the 19th century railway and bridge engineer Staņislavs Kerbedzs was opened at Lūznava manor at the end of last year. The concept of the exhibition was designed by the architecture office DJA and implemented by the smart technology company Solavi.
The source of inspiration and protagonist of the exhibition is the Polish landlord of Lithuanian origin, engineer and professor Kerbedzs, whose family once owned the Lūznava manor. It's basement now hosts an interactive exhibition, presenting Kerbedzs' professional achievements and the history of engineering.
The exhibition is comprised of three parts. The hall of fame captures moments when Kerbedzs received various awards. Each of the trophies is designed as a stylised interactive object that reveals the stories behind the engineer's achievements. The interactive screen at the centre of the hall takes the visitors on a journey through Europe and introduces the various engineering structures designed by Kerbedzs.
The second room is designed as a classroom, referring to Kerbedzs' pedagogical activity. Just like in a real lesson visitors can open up their tables and discover the history of bridge, tunnel and railway building, the physical laws affecting construction, and the challenges faced by 19th century engineers. At the interactive blackboard visitors can try their hand at designing bridges and other engineering structures themselves.
The third room — the hologram space — is where various objects related to the Lūznava manor and engineering structures can be seen in 360 degrees. Here the visitors are addressed by Kerbedzs himself as the ghost of Lūznava manor.
The project is supported by Rēzekne municipality and the European Union.