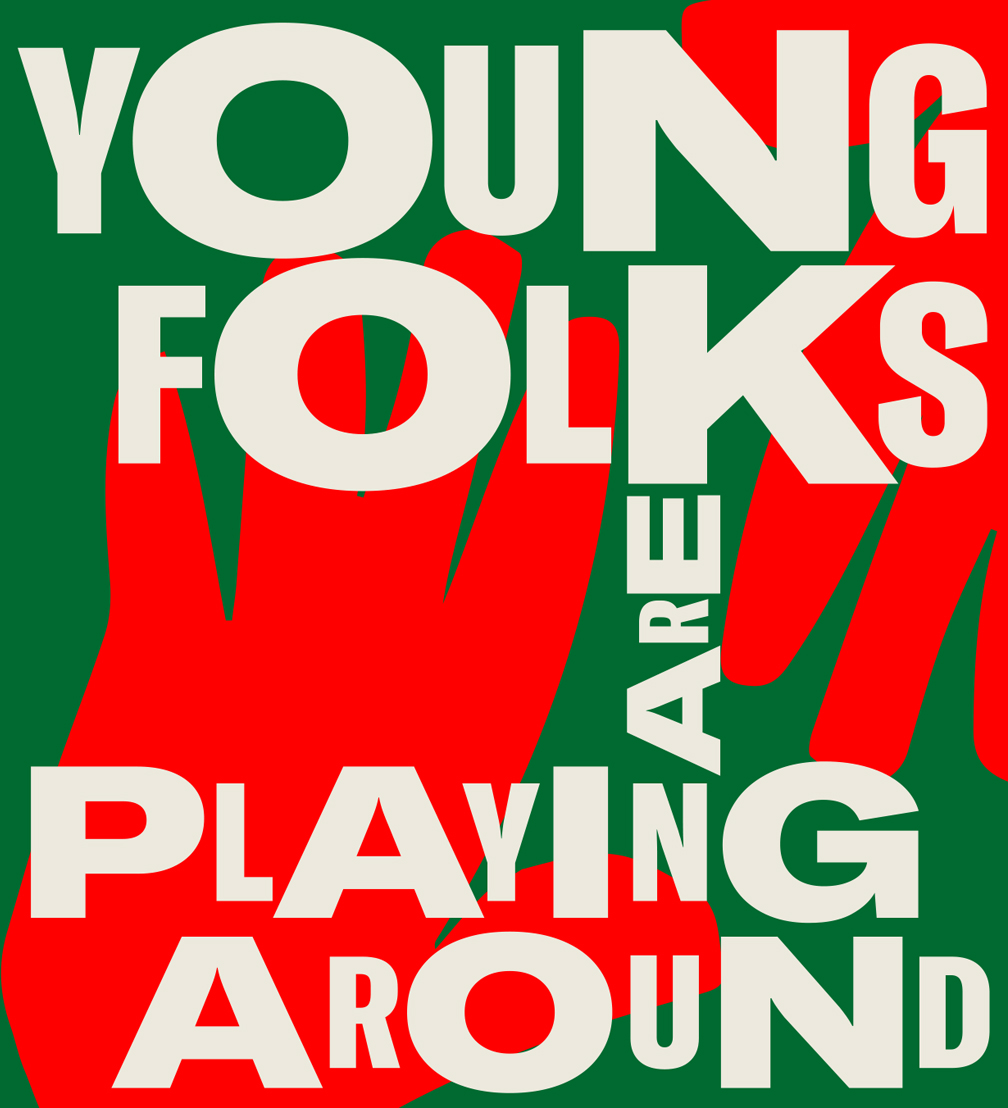 Visual identity by Rūta Jumīte
Youth organisation Young Folks helps young people to develop their skills and try their hand at things that interest them. The desire to get involved is also reflected in the new visual identity created by the graphic designer Rūta Jumīte. She has developed a simple but expressive visual system that allows members of the organisation to create their own communication materials using tools available to them.
In ten years, Young Folks has grown from a friends' initiative to a movement of more than 400 people between the ages of 14 and 25. According to Aleksandrs Morozovs, the founder of the organisation, Young Folks' mission is to give every young person the opportunity to fulfill themselves, find their favorite occupation, earn money, and be happy. «We started renting an art studio for young artists, we started organising concerts with musicians, playing sports, reading books, and our older members became leaders for teenagers,» says Aleksandrs. As the organisation evolved, they realised that Young Folks lacked a unified visual identity that could link the various fields, from the arts to business, in which its members operate.
The development of visual identity has been entrusted to graphic designer Rūta Jumīte. She points out that the main challenge of this project was to create a solution that would serve as a communication tool for more than twenty Young Folks sub-initiatives. «As many of the members of the organisation showed interest in creating visual materials themselves, I wanted to build a visual system that would allow them to design materials with the resources available in the organisation,» explains Rūta. The style of the new identity is derived from the application technique — a simple and understandable visual communication method that does not require in-depth knowledge of graphic design. The combination of GT America Compressed Black and GT America Expanded Black fonts creates a dynamic approach to headlines. As a result, every member of the organisation with access to a computer can create communication materials using the built-in programs.
Aleksandrs reveals that the members of Young Folks appreciate Rūta's simple yet modern design, as well as her approach to work: «Rūta provided training, workshops, support, and now our young designers and managers independently design and create posters, logos, images and we are becoming even more recognisable in the city and in the society.» The organisation hopes that the new visual identity will help them move faster towards their goal — opening youth centres in Riga's neighbourhoods, where young people could develop non-formal education, work with teenagers, and improve the local environment.