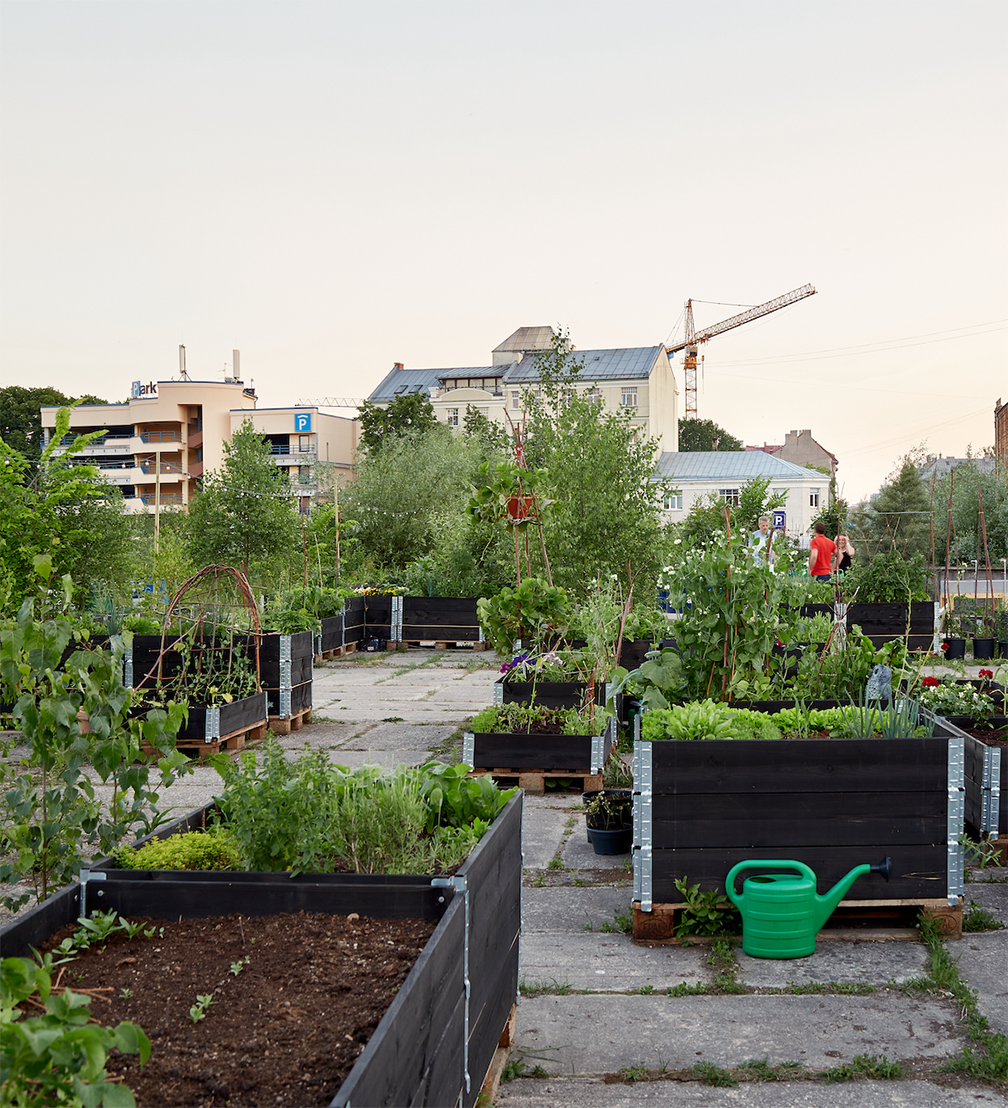 In 2022, 328 projects from 35 European countries have been submitted for the European Prize for Urban Public Space. An international jury of professionals have selected five finalists, who will participate in project presentations on 14-15 November in Barcelona, where this year's winner will be announced. One of the finalists is the Gardens of Sporta Pils (Sporta Pils dārzi) project in Riga. In the history of the award, this is the second project from Latvia that has received the honor of being a finalist.
«It is a great honour and pride not only for us as the organisers of the project, but also for every citizen who has participated in the creation, maintenance, and development of the project. We are very happy that our project is among other outstanding European public outdoor space projects and that Riga is highlighted as a place where such projects have a home. Being among the finalists is already a victory,» says Renāte Lagzdiņa, the initiator of the idea and manager of the project.
The urban gardening project Gardens of Sporta Pils is designed with the aim of opening up the long-closed area of the Sports Pils (Sporta Palace) for the use of citizens. With the participation of residents in 2020, the territory was cleaned and prepared for the first gardening season in 2021. There are 140 city gardens available for rent in the Gardens of Sporta Pils, as well as publicly accessible meadows, where the artwork Kārais Zobs (Sweet Tooth) by the painter Amanda Ziemele and the cafe–kiosk of the artist Darja Melnikova are located. In the summer season, this area is open to anyone interested from Thursday to Sunday. We wrote more about Gardens of Sporta Pils earlier, and you can follow the news of the project on the Gardens of Sporta Pils website.
The European Prize for Urban Public Space has been awarded every second year since 2000. The award is an initiative of the Contemporary Culture Centre of Barcelona and aims to highlight the best projects that create, restore, and improve public space in Europe. Highlighting the relational and civic nature inherent in the urban environment, iIt differs from other prizes awarded to landscape projects, which usually focus on rewarding architects. The prize is highly regarded among industry professionals, and being a finalist ensures widespread international attention and recognition.