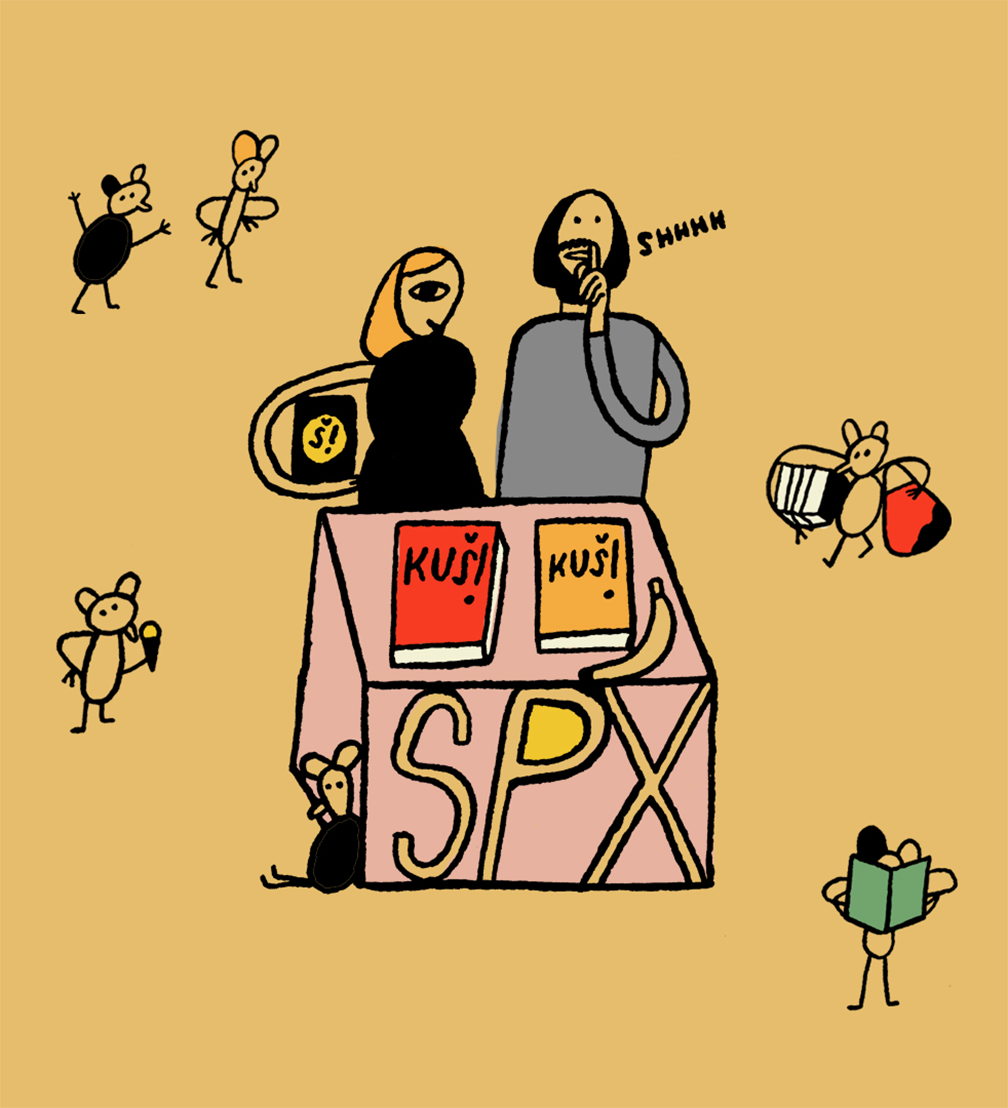 Illustration by Lote Vilma Vītiņa
Comic book Scientific Facts published in 2021 by the Latvian comic art publisher kuš! has been nominated for the Ignatz Award in the USA in the Best Anthology category, in which four other comic books have been nominated. The winners of the award will be determined by online voting in September.
The Ignatz Awards have been presented since 1997 for outstanding creative achievements in comic art, paying special attention to artists and comic books that expand the possibilities of comics as a form of art and personal expression. Every year, works in ten categories are nominated by a jury of experts, while award recipients are determined by voting during the comics festival Small Press Expo in September. This year, the voting will take place online and both comic industry professionals and readers from all over the world can participate in it by registering on the festival's website.
The nominated anthology Scientific Facts is a collection of comics by twenty-five artists, created especially for this publication. Six of them are by Latvian artists and authors — Agate Lielpētere, Anna Vaivare, Ernests Kļaviņš, Andrejs Kļaviņš, Mārtiņš Zutis and Zane Zlemeša. kuš! has been publishing comic anthologies since 2007 and has gained international attention because it stands out for its experimental works and the courage of artists to look for new and unusual ways in creating comics. This is the second time the publishing house has been nominated for the prestigious Ignatz Awards.
«Being among the nominees this year is a doubly great honor, because kuš! is celebrating its fifteenth year. Fans of experimental comics in Latvia can still view our anniversary exhibition Rebel Rebel in the gallery Low until the end of September, and we will meet our readers in the USA in person at the Small Press Expo festival, to which the Latvian artist Lote Vilma Vītiņa has also been invited,» says "kuš!" editor Dāvids Šilters, the editor of kuš!.