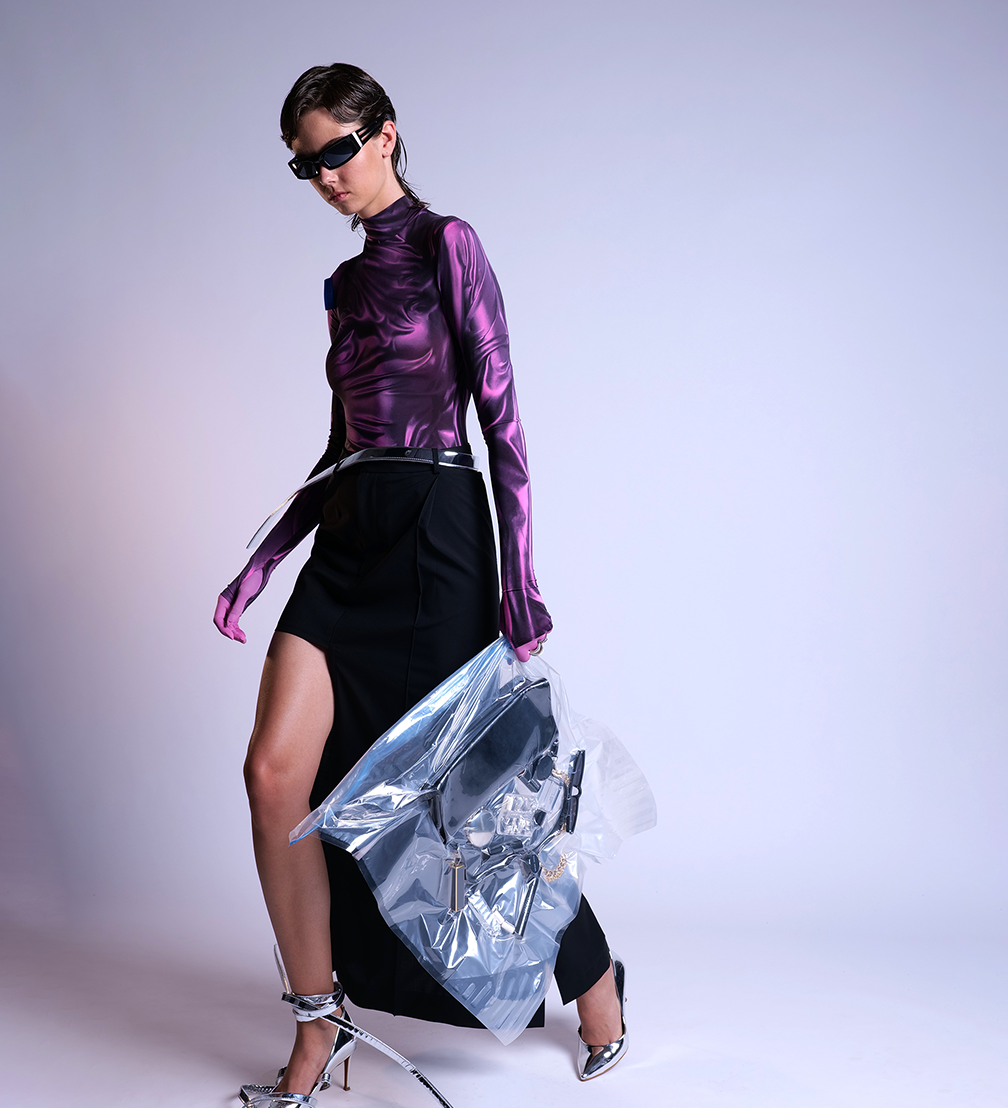 Photo by Krists Zankovskis
In her spring–summer collection, designer Keta Gutmane updates classic silhouettes with a modern visual expression. Using prints that are reminiscent of wet clothes or a fabric formed by vacuum, clothes envelop the wearer, merging reality and illusion.
The artistic concept of Keta Gutmane's new collection is based on a photo series, or as the designer calls it, a prelude, created in collaboration with photographer Kristīne Madjare. «The goal was to create an eccentric beauty, combining the contemporary with references to historically grotesque sculpturalism,» says Keta. In the clothing collection, plastic and textiles, which create surreal compositions in photographs, have turned into expressive print. They highlight the body of the wearer, creating an illusory drape of wet fabric around the body.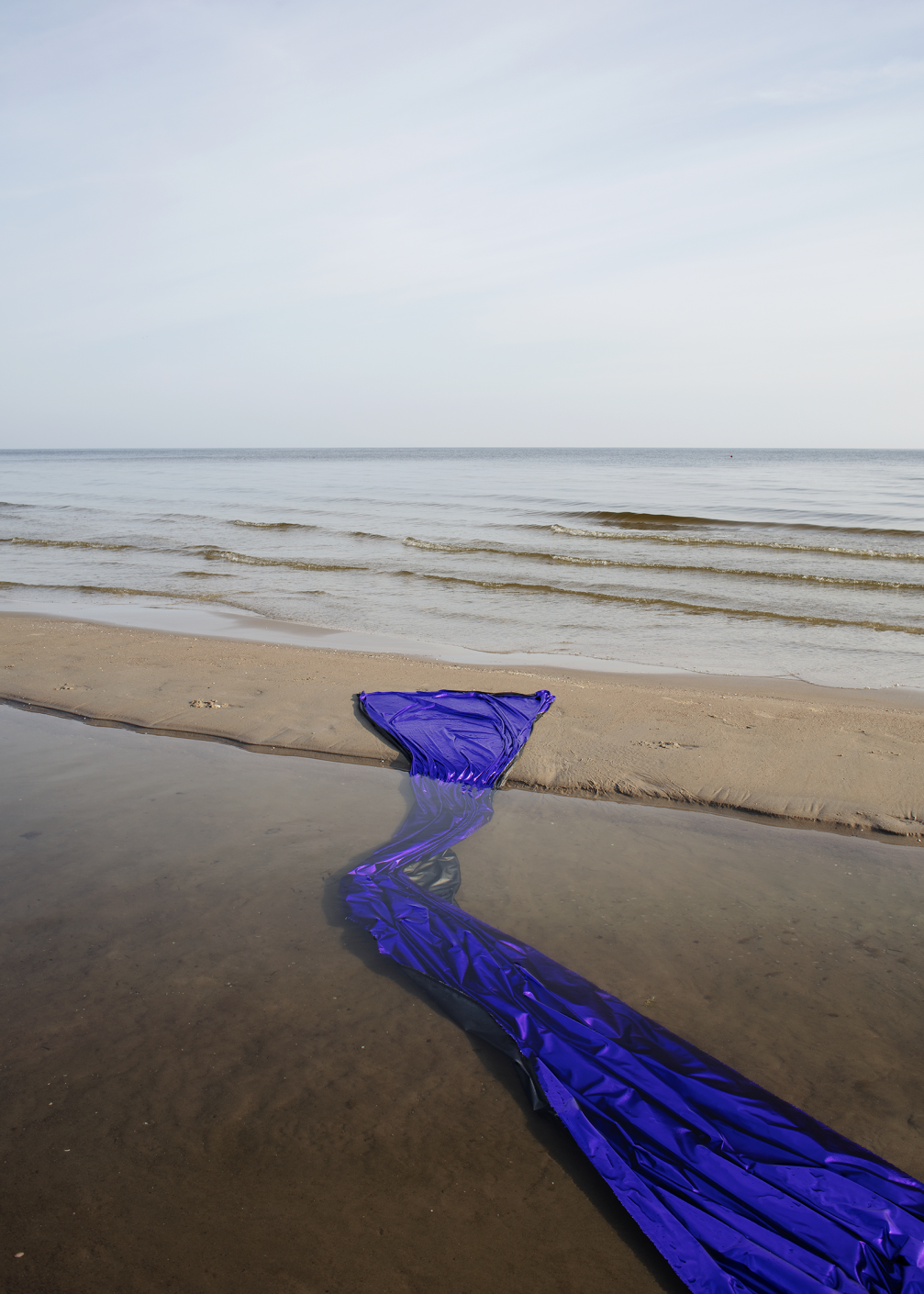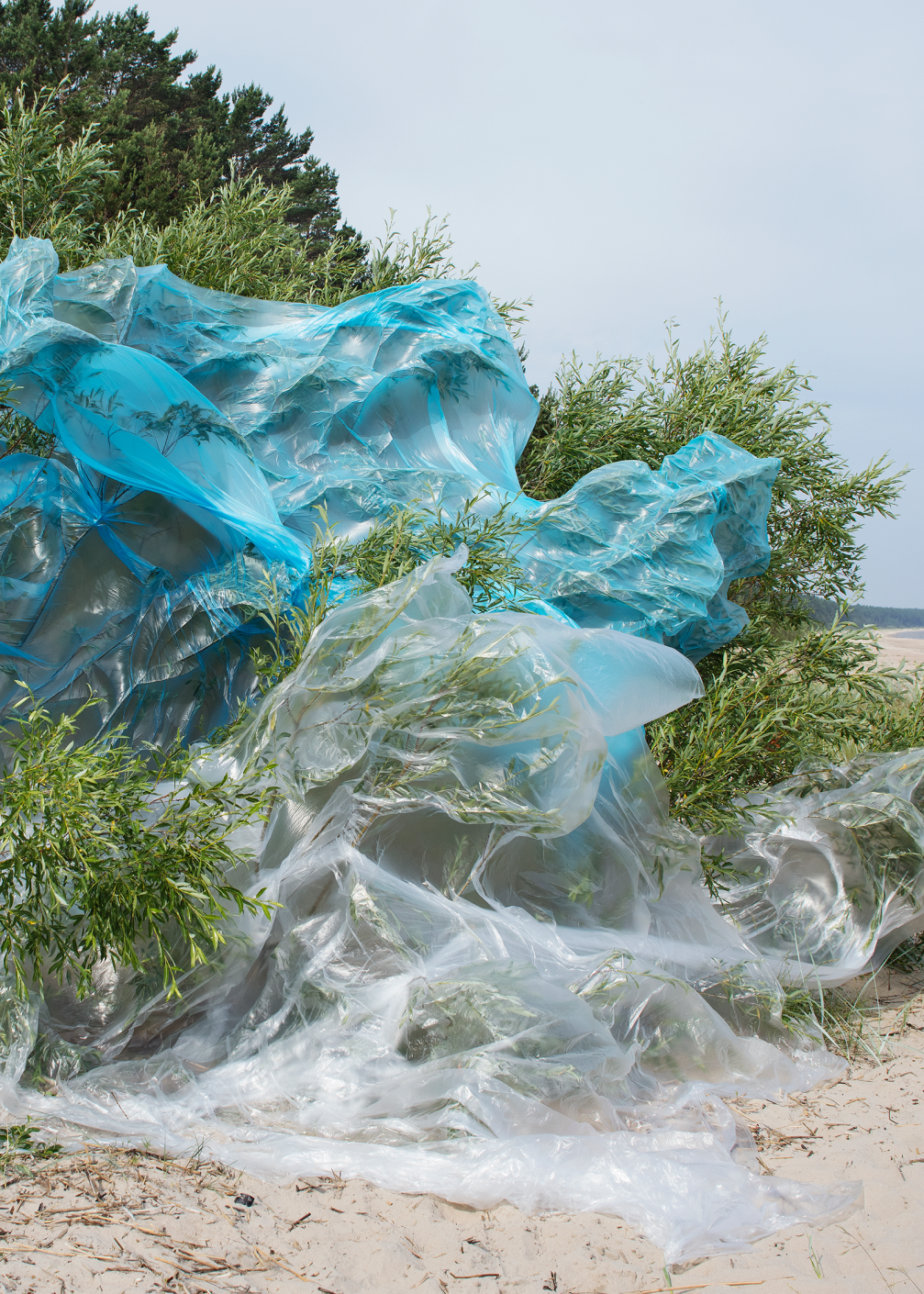 The designer says that choosing such a bold print was a brave step for her, and this is the first time that the brand «speaks so loudly». In contrast to the expressive texture of the fabric, the silhouettes of the clothes are laconic and elegant. «We want to overturn the idea that luxury fashion must be exclusive. We combine modern design with classic craftsmanship, with an emphasis on superior fabrics and tailoring — our core values.»
Continuing what was started in the previous collection, when Keta explored the digital environment, the designer keeps looking at current issues with a healthy dose of irony. The clothes are complemented by vacuum–sealed flowers and accessories, which are a reference to the ideas of recycling and invite you to find new definitions for objects in everyday life. The collection's blazers and skirts are made from fabric made in Japan, woven entirely from recycled plastic bottle fibre.
Team behind the photo prelude: photographer Kristīne Madjare; director Anna Ansone, art director Krists Zankovskis, and designer Keta Gutmane. Collection photos: style by Sabīne Groza; make-up and hair byAnete Sidlovska; models — Sanija from Bromodels and Laura from System Latvia. The collection was created with the support of the Cultural Capital Foundation of Latvia.