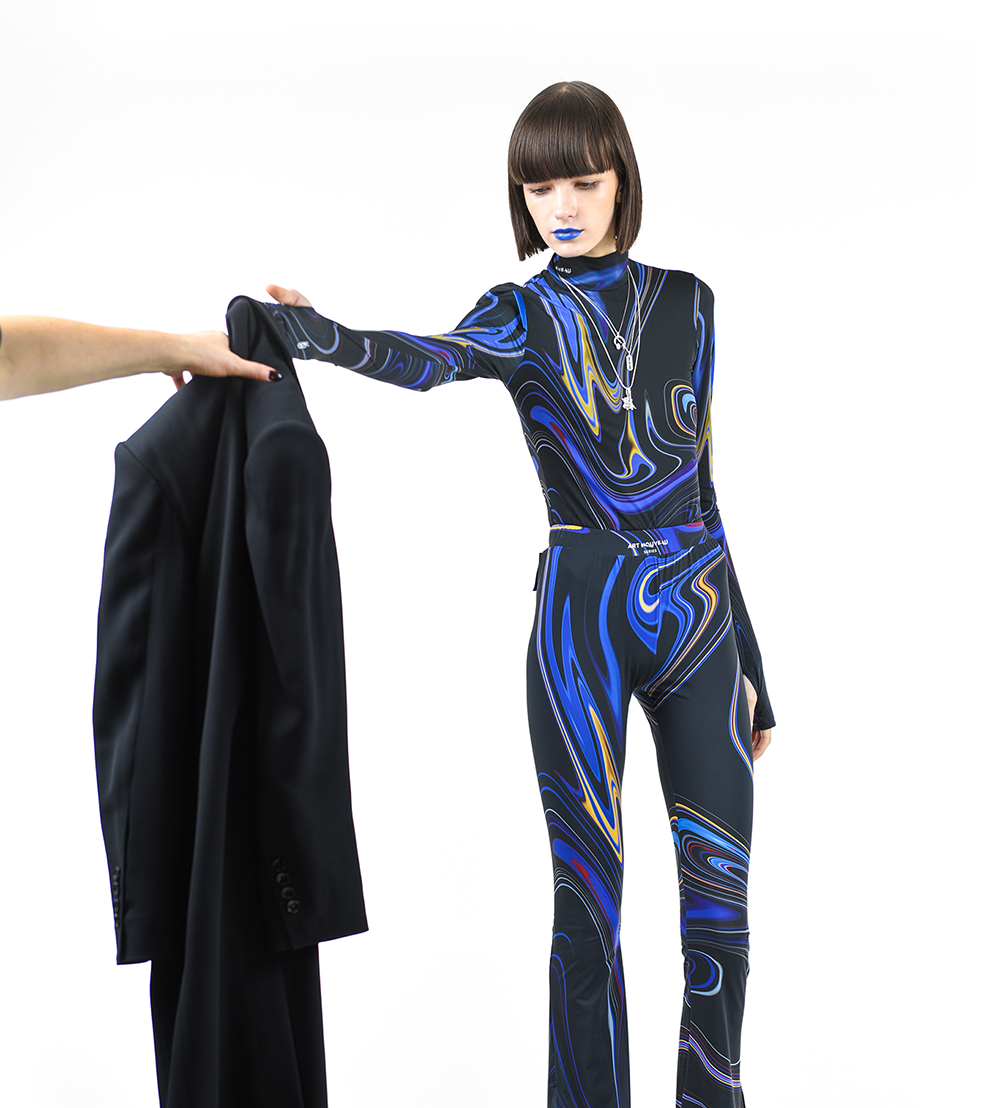 Photo by Krists Zankovskis
Keta Gutmane's latest collection is influenced by the current state of the world, in which we are more preoccupied with creating the digital universe than improving real life. The brand strives to reach new audiences by offering both casual clothing and contemporary tailoring.
With her new pre–spring collection, Keta Gutmane is looking towards Gen Z. «They will define fashion for a new era, lobby for green thinking, change the consumer culture and corporate environment, give new status to unfamiliar things and fly to Mars,» Gutmane comments on the inspiration behind the collection. According to the designer, the style of youth now has an unusual way to make the intuitive look «just right». The styling of the clothing collection also emphasises youthfulness and ironises about the imprints of the toxic environment of social media. The visual material is complemented by a number of videos, which include a slight self–irony about the social network and marketing machinery, as well as elements of the corporate environment and digital culture.
Although the collection focuses on the digital environment, it is not only for young people — Gutmane wants to inspire women to include something contemporary in their wardrobe, dare to make bolder style decisions and be different. For example, the fine wool blazer, which is a staple of every Keta Gutmane's collection, this time is made of transparent, layered mesh material commonly used in sports jackets.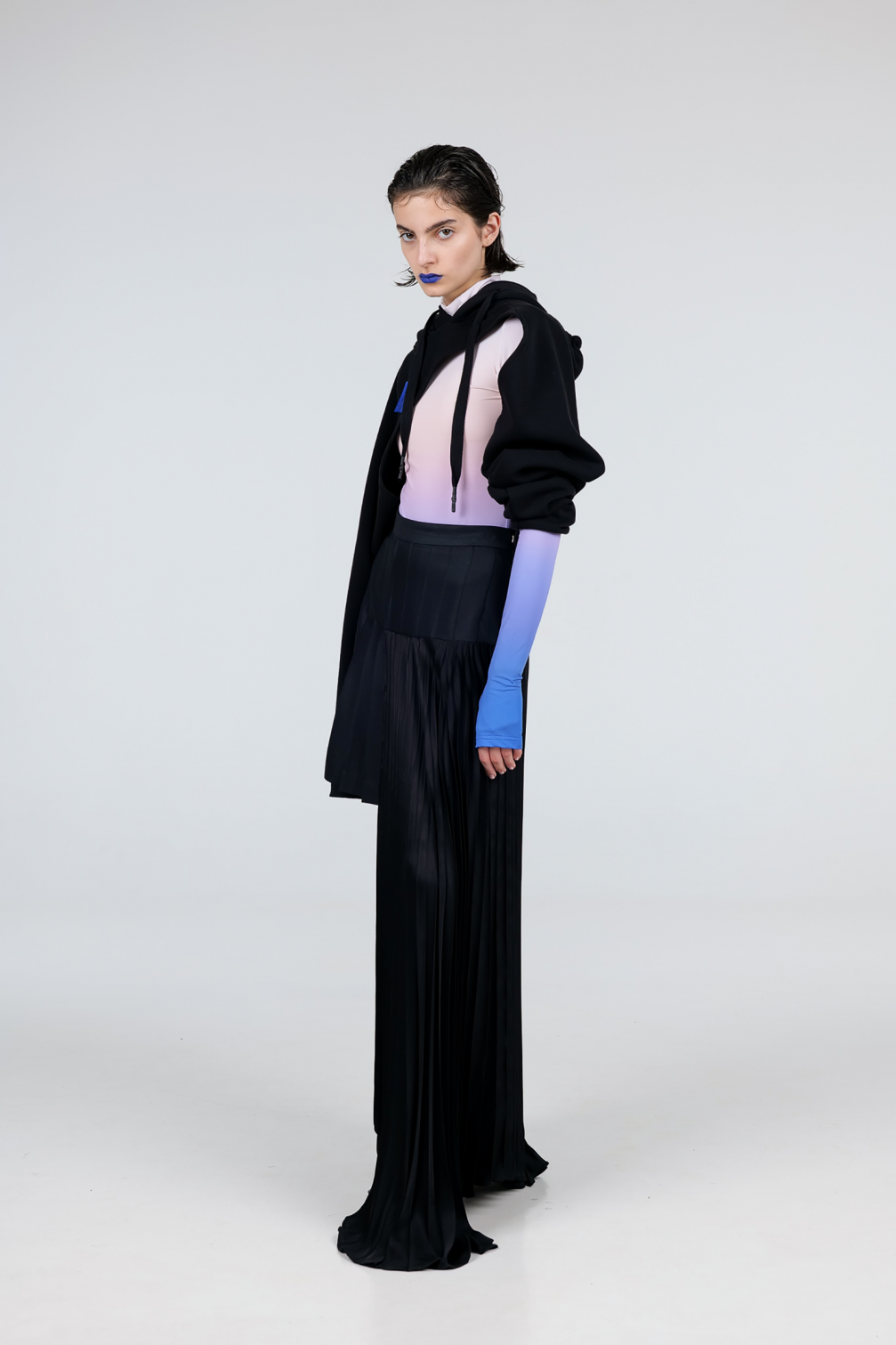 Like any other sector, the fashion industry has been hit by the pandemic. This has prompted Keta Gutmane to look for new ways to operate further and strengthen her digital presence, as well as to activate online commerce. The brand currently offers two different clothing lines — KG Basic Line and Black Line. KG Basic Line includes modern and high–quality everyday clothing at an affordable price. This line can only be purchased online and is intended for a younger audience. The Black Line is the core of the brand. According to the designer, the design of the collection says and reflects everything that is currently «emotionally arousing» her.
The clothing created by Gutmane emphasises contemporary design and high quality. Equally important are sustainability aspects. New material used in the collection is a Japanese–made textile woven from recycled polyester fibre. The bodysuits of the Art Nouveau series are made of this mesh material, which is printed with elements of contemporary digital art. Gutmane says that she has worked with Japanese manufacturers before: «Their textile design ideas, applied technologies, work ethic and quality have always been at an amazing level.»
The art direction and styling of the collection was created by Keta Gutmane. Photo and video by Krists Zankovskis, hair — Diana Payton, makeup — Russ1an B1tch and Anete Sidlovska. Model — from the agency The Bromodels. The collection was designed with the support of the State Culture Capital Foundation.