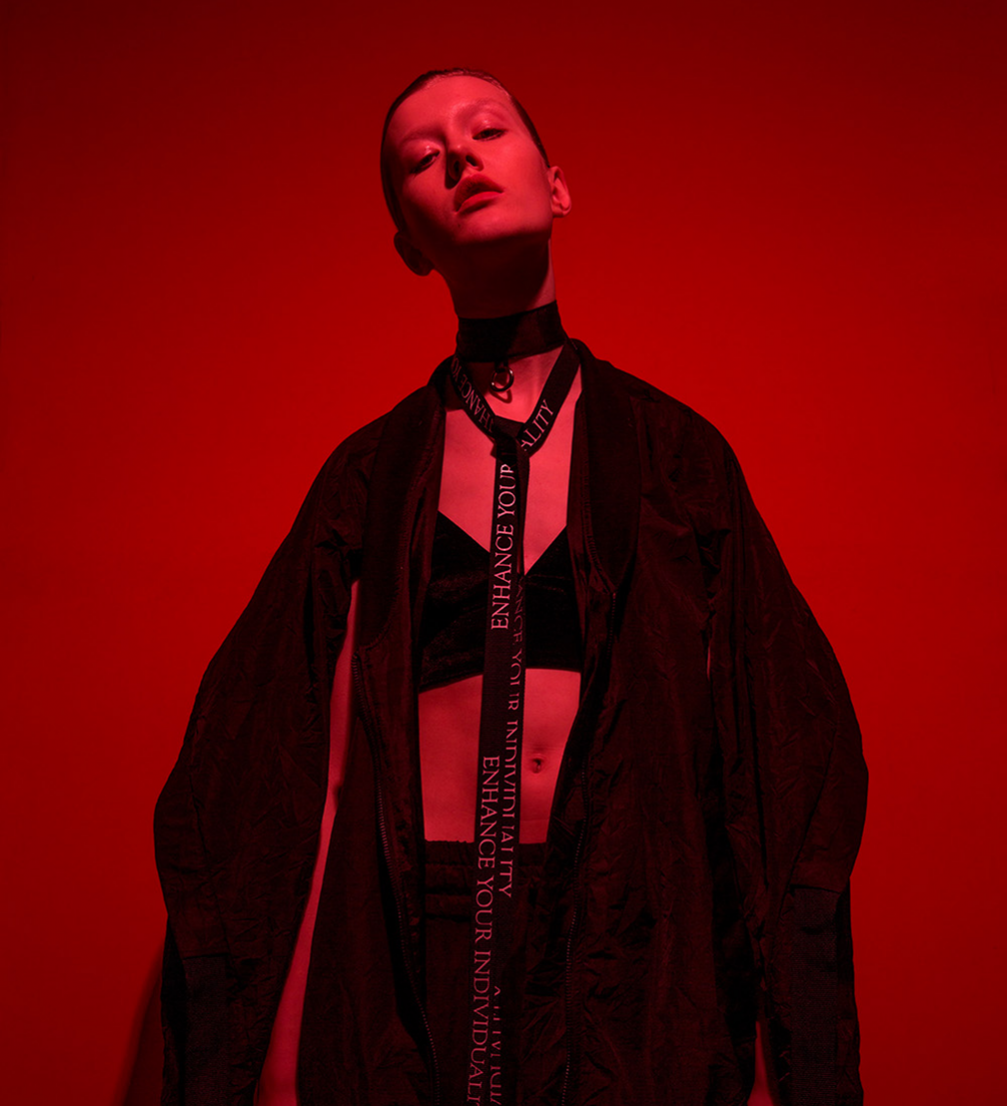 Photography by Mārtiņš Cīrulis, creative consultant — Marlo Saalmink, make–up by Aija Ūdentiņa, model — Daniela Sokolova, «Starsystem Latvia».
With this year's spring–summer collection Keta Gutmane aims to enhance the individuality of the wearer, encourage to seize the day and to transform the experience of dressing up into a form of self–exploration and self–expression. The garments of the collection juxtapose rigid tailoring references with brazen punk dynamics.
For the spring–summer 2017 collection Keta Gutmane proposes relaxed silhouettes, slightly exaggerated yet well appointed shapes and deconstructed sleeves with their seams subtly peeking out as polite reminders of pure craftsmanship.
Keta works only with black and white, redirecting all focus towards construction, tactility and texture. Japanese wrinkled cotton, lightweight cupro, sturdy jersey and tech coatings shape the collection's surface. Each garment can exist as an independent entity or in combination with others — bombers are donned with sleek carrot pants, as billowing coats feature alongside breezy shirting and casually belted vests. Straps, zips and pockets allow for modulation and shape shifting, at the benevolent hands of the wearer. The collection is injected with a hefty dose of street–wear. Bold, polite yet kicking against the establishment, these are true punk noir clothes that inspire one to be outspoken by embracing one's own contemporary poetics.