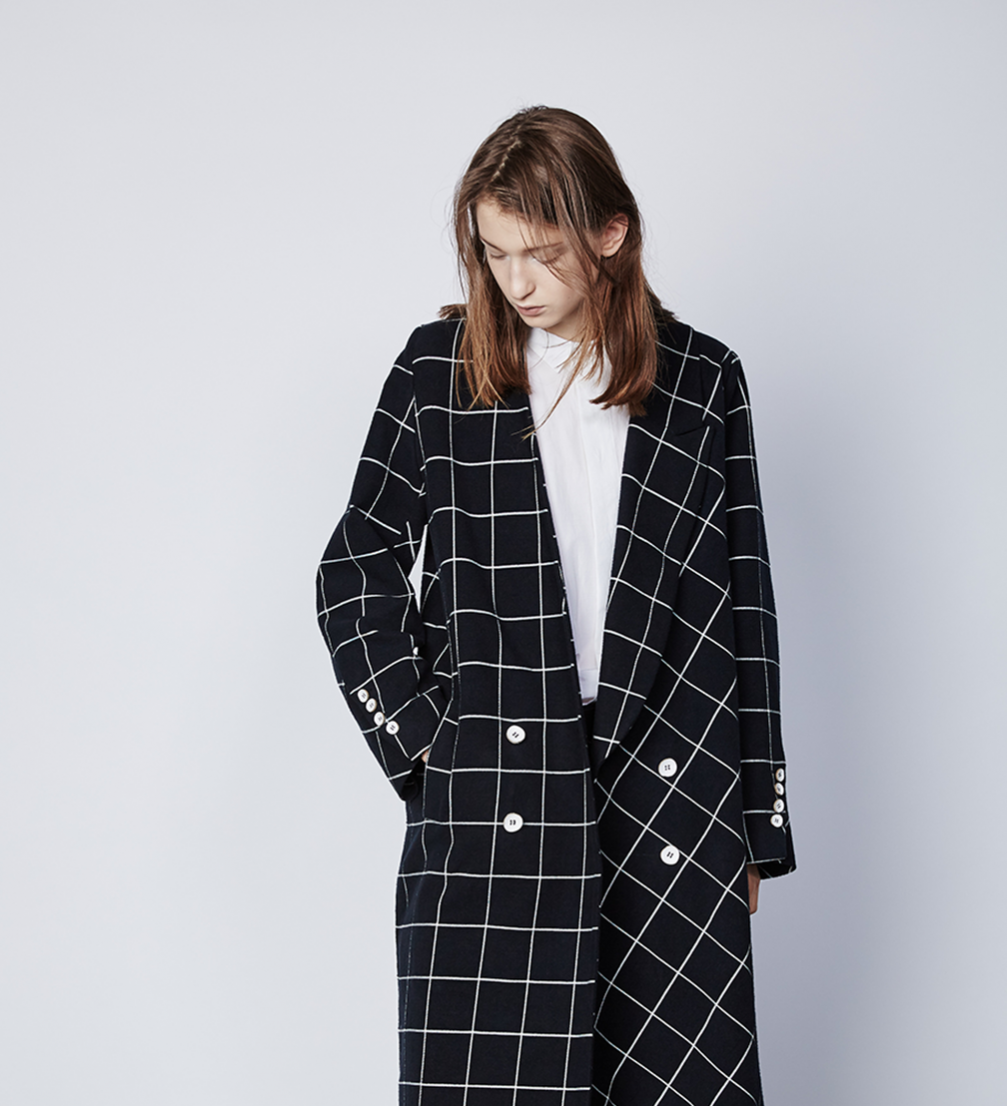 While Keta Gūtmane and her team are en route from Paris Fashion Week to Tokyo Fashion Week where she presents this year's autumn–winter collection, we have a chance to get a closer look at the spring–summer 2016 collection.
For the spring–summer 2016 collection Keta Gutmane proposes a democratic, casually tailored silhouette. Each garment can exist as an independent entity or in combination with others forming subtly connected layers and contrasting surfaces — long oversized coats are paired with poplin shirting, fitted slim pants appear underneath confident wool blazers, graphic trenches feature alongside coated cupro skirting and linen vests.
The collection is loosely inspired by the visual observations of filmmaker Wim Wenders as well as the designer's thoughts on what observing others means — it is a silent dialogue between outsiders and onlookers.
Keta works only with black and white, redirecting all focus towards construction, tactility and texture. Checkered patterns are the highlight of this collection, adding a business attire feel to the oversized trousers, blazers and coats. The collection is created for confident women, free from societal inhibitions. Like armour, these garments protect their rebellious wearers against judgement.