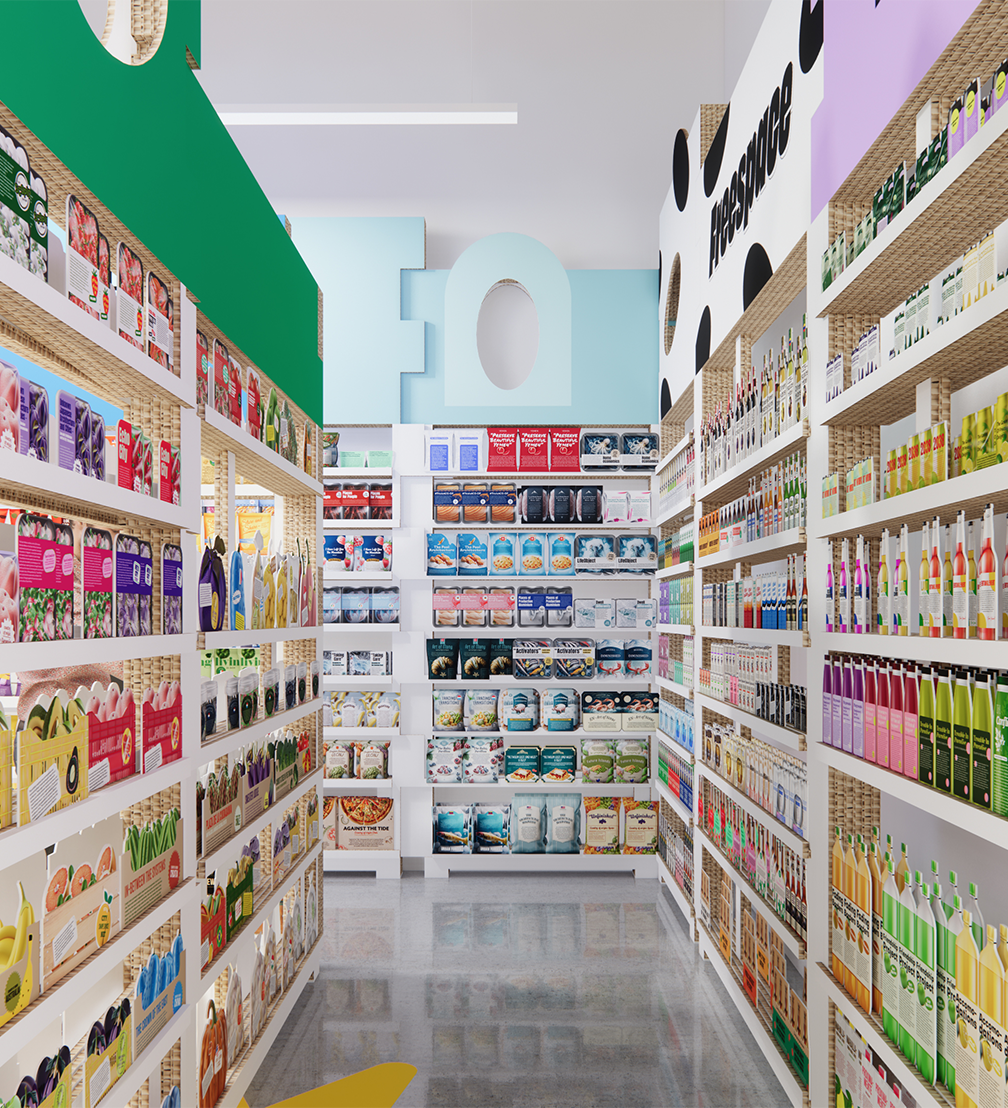 TC Latvija publicity image by Toms Kampars
«More ideas, more architecture, more products!» this is how the authors of the Latvian pavilion, TC Latvija, at the 18th International Architecture Exhibition in Venice introduce the concept. The exhibition will look at the supermarket as a phenomenon of architecture and modern consumer culture, offering visitors a horizontal, diverse, and democratic space where products of different origins and ideas meet on the same shelves.
Celebrating twenty years since Latvia first participated in the International Architecture Exhibition in Venice, the idea supermarket TC Latvija will offer a place where visitors can find «everything and more». Today, supermarkets are no longer limited to goods, they allow you to almost «travel» the world and be indirectly involved in everything that happens around the globe. In response to the theme, Laboratory of the Future, set by the curator of this year's exhibition, Lesly Lokko, the authors of the pavilion will explore the store as a space or architecture, but will encourage thinking about its role and meaning, creating an interdisciplinary dialogue about the future.
The exhibition will store 506 unique products, created by the authors with the help of artificial intelligence, highlighting ideas from various national pavilions, seen in the last ten Architecture Exhibitions. The products offered by TC Latvija will be arranged on sustainable modular shelves, and the exhibition will allow visitors to choose from a wide range of architectural ideas through an entertaining voting system, thus giving everyone the opportunity to get involved in the Laboratory of the Future.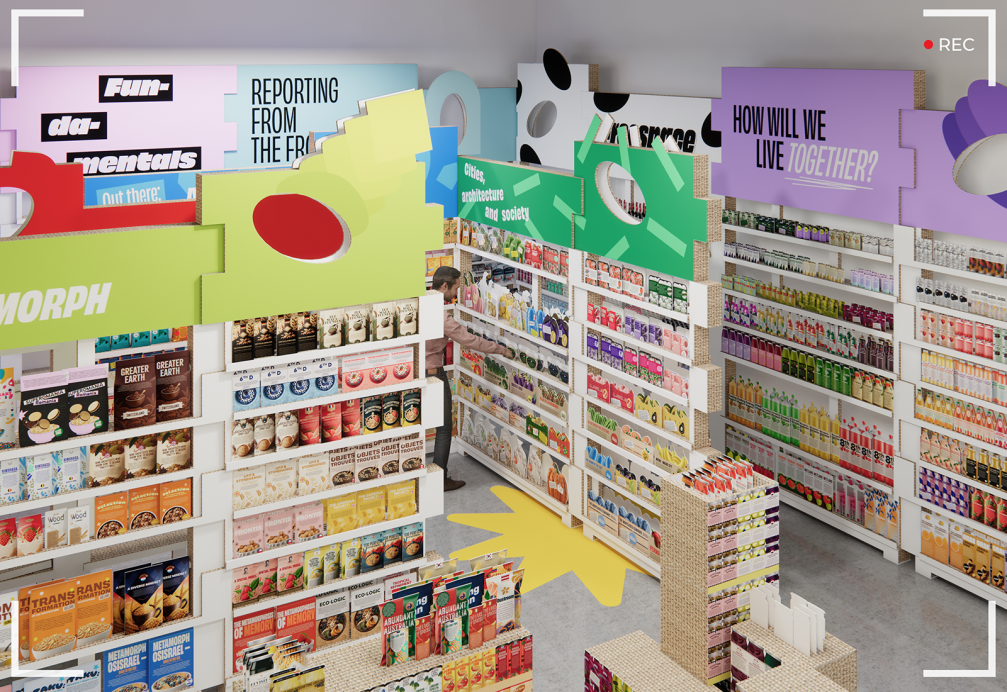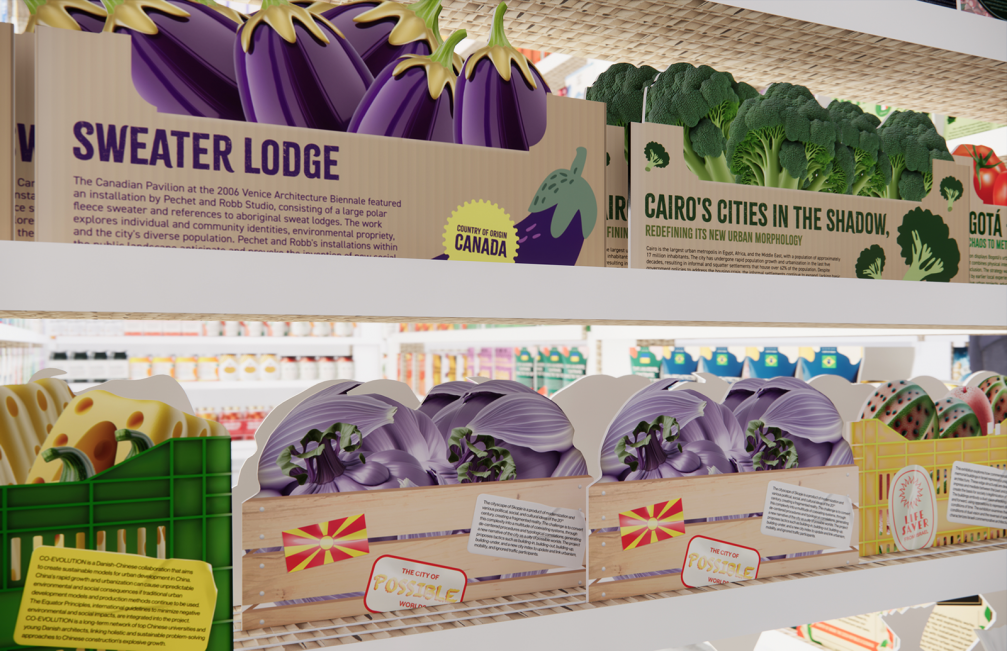 The 18th International Architecture Exhibition in Venice will take place from May 20 to November 26, 2023. Its curator and artistic director is Lesly Lokko, a Ghanaian Scottish architect, academic, and author of several books. The Latvian pavilion will be located in the Venice Arsenal, just a few steps away from the main exhibition created by Loko.
You can follow the news of the Latvian pavilion at the Venice Biennale on its website, as well as on Instagram and Facebook accounts.
Commissioner — Jānis Dripe, Ministry of Culture of the Republic of Latvia. Project manager — Austra Bērziņa. Communications — Kalvis Kidals. Design team — Ernests Cerbulis, Ints Menģelis, Toms Kampars, Karola Rubene. Curator — Uldis Jaunzems–Pētersons. Production & assistance —Mārcis Benužs, Solvita Bernande, Reinis Lansmanis, Markuss Brieze, Jūlija Lazdiņa, Katrīna
Mediniece, Kristaps Deičs, Krists Ernstsons, Caterina Coroneo. Sound — Andris Strazds. Collaborators — DEI Arh, Rimi, Smilga, Magnum NT.