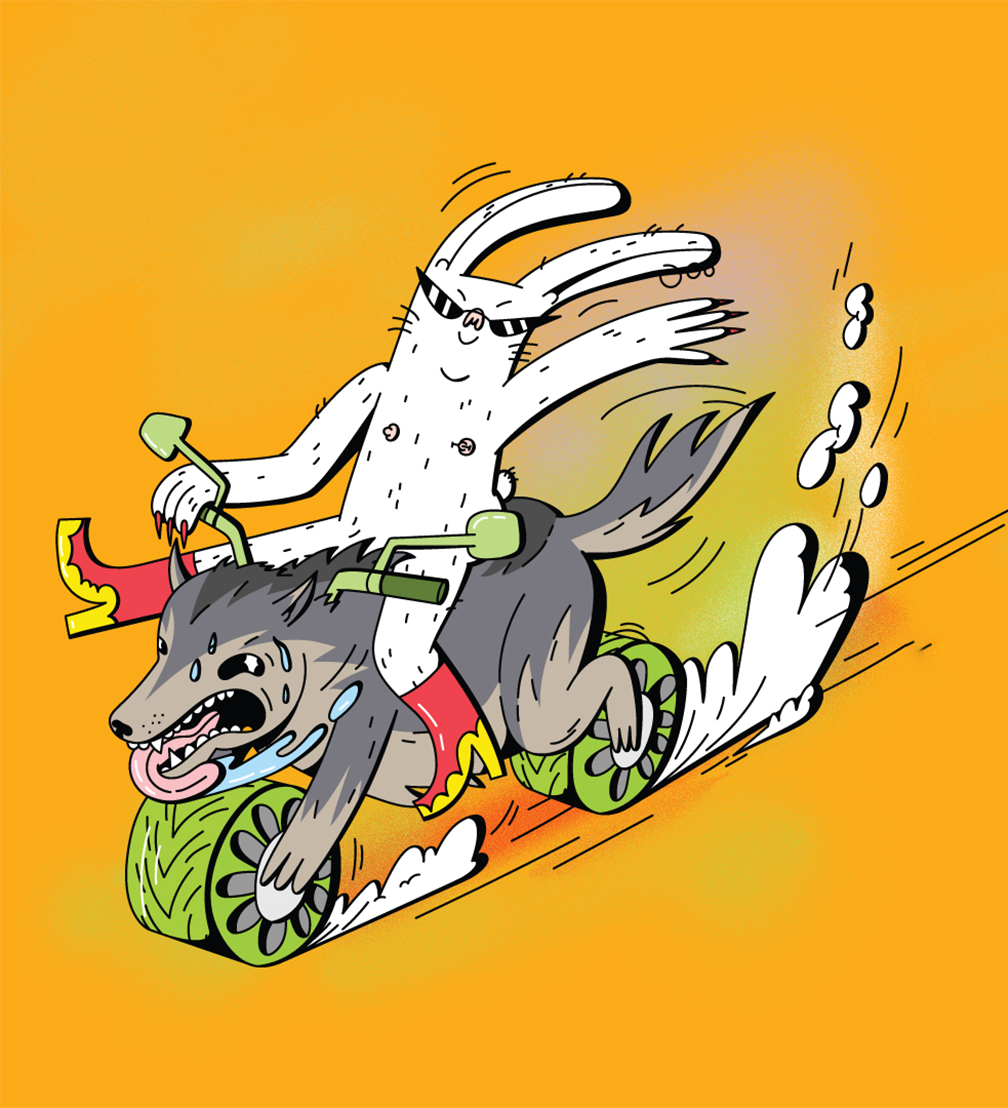 Illustration by Inga Ziemele
On September 22, the fifth Baltic Brand Forum will be held. This year, the central theme of the forum is bravery, highlighting brands that challenge conventional norms. Brand experts and industry professionals from six different countries will share their knowledge and experience in panel discussions and lectures. At the conclusion of the forum, the boldest and most beloved Baltic brands will be awarded.
This year at the Baltic Brand Forum, discussions will revolve around what it means to be a brave brand and how crucial it is to adhere to a company's values and beliefs. As emphasised by the organisers of the event, the Magic agency, modern society expects brands to have the courage to express their stance and take action not only in the business domain but also on a societal level.
Among the forum's speakers will be industry experts such as Paul Kemp–Robertson, co-founder of the creative agency consultancy Contagious and co-author of the book The Contagious Commandments: 10 Steps to Brand Bravery; Andy Pearson, Creative Vice President of the rapidly growing water brand Liquid Death; Rick Serdiuk, co-founder of the Ukrainian award-winning agency Banda and co-author of the platform Be Brave Like Ukraine; Maksymilian Malicki, Global Leader of the brand Bolt; Artūrs Garais, Web3 project manager at the AirBaltic airline; Stephanie Helen Scheller, co-founder of the sustainability consultancy company OMG Momentum; as well as the internationally recognised creative director of Vilnius tourism campaigns, Antonio Bechtle, and others.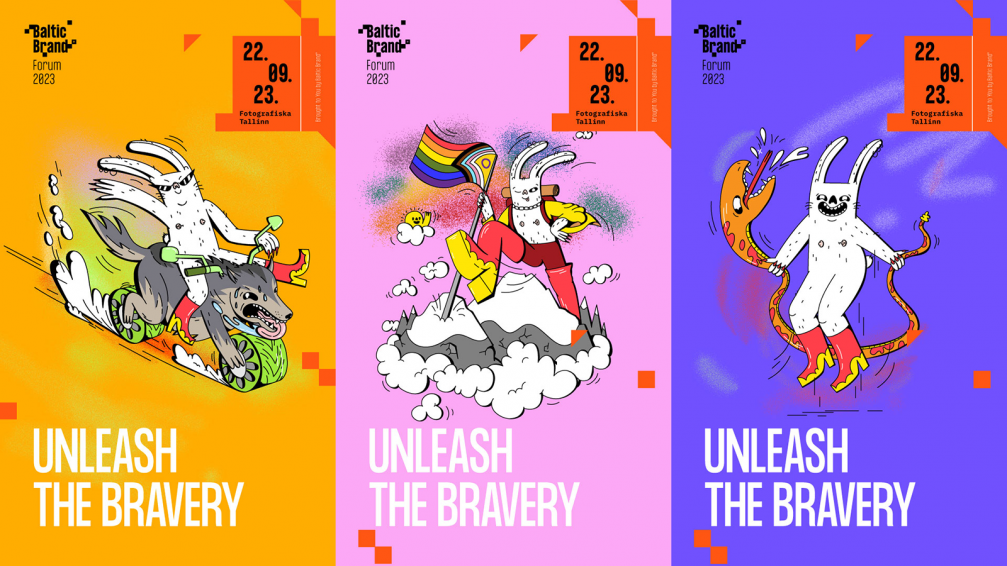 «As this year's forum discusses the courage of brands, we took the most familiar cowardly folklore character to us, the rabbit, and bestowed superpowers upon it. We envision the rabbit riding the wolf, leaping with a venomous snake, or holding the LGBT community flag high against homophobic minds,» says Edgars Kuzmins, the Creative Director at Magic, explaining the creative concept behind the event. Bringing these small stories of courage to life is illustrator Inga Ziemele, whose characters embody both fluffy naivety and bold bravado. «I seek out situations, traits, and outward appearances to create fearless characters ready for adventures at any moment. These characters love themselves, express their personalities, and defy societal or any other norms,» Inga explains.
The Baltic Brand Forum will take place on September 22 in Tallinn at the international photography museum Fotografiska. At the conclusion of the event, the most outstanding brands from Latvia, Estonia, and Lithuania will be awarded in various categories, such as most loved, greenest, bravest, and most humane. The winners of the Baltic brand ranking are determined by the Baltic residents based on the Brand Capital lifestyle research. The special guest of the award ceremony will be one of Estonia's most popular musicians and producers, Noëp.
More information about the Baltic Brand Forum programme — on the forum's website.