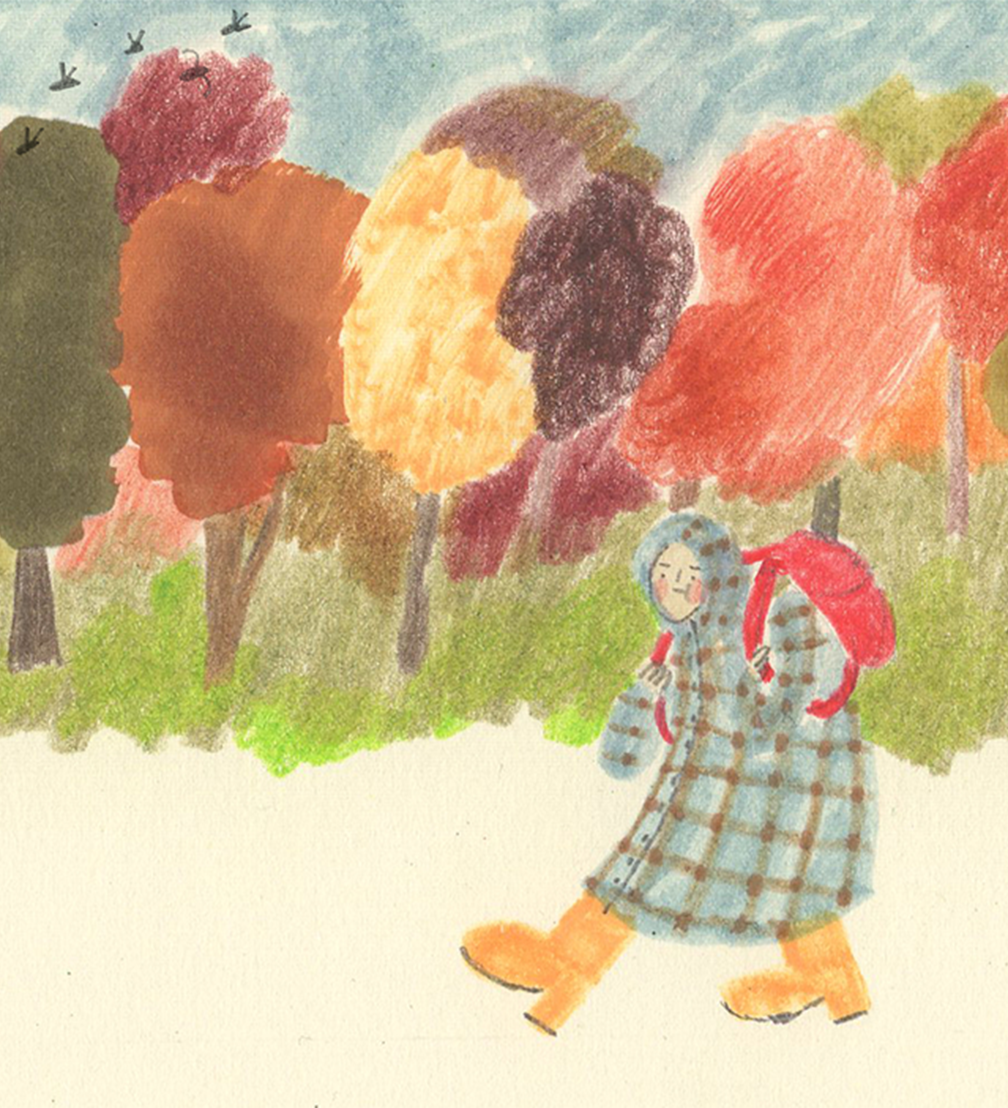 Illustration by Aleksandra Runde
This autumn, we are continuing the tradition of inviting a Latvian artist to create an illustration as the seasons change. Kristīne Martinova, the author of the previous illustration, has nominated illustrator Aleksandra Runde for this assignment. The artist's drawing tells the story of her dual feelings about autumn.
Stories Editorial September 26, 2023
«May Aleksandra's positive, sweetly funny, and beautiful illustrations cheer everyone up in the colourful autumn!» wishes Kristīne Martinova, who did last year's winter illustration.
«Autumn is twofold for me. A beautiful chestnut in my pocket, colourful leaves, a fragrant breeze, and a new motivation that starts with September 1. But there is also the other side — the prelude to the gloomy winter. So I draw how I feel. The birds go one way, to warmer lands, and myself — the other way, towards winter, Aleksandra writes.
Aleksandra Runde studied at the Art Academy of Latvia and continued her studies at the Academy of Fine Arts of Kraków and the Art Academy of Rome, where she specialised in various printmaking techniques and illustration. In her works, Aleksandra likes to create contrasts between expressive brush strokes and fine pencil lines. She has illustrated several books and created a custom wallpaper for the lobby of the Liepāja Puppet Theatre. Her book Ko darīt, ja esi kails pilsētā (What to do if you are naked in the city) has just been published by the publishing house Jānis Roze. Last year the illustrator was among the winners of the Bologna International Children's Book Fair Illustrator Competition. You can follow Alexandra's work on her Instagram account.