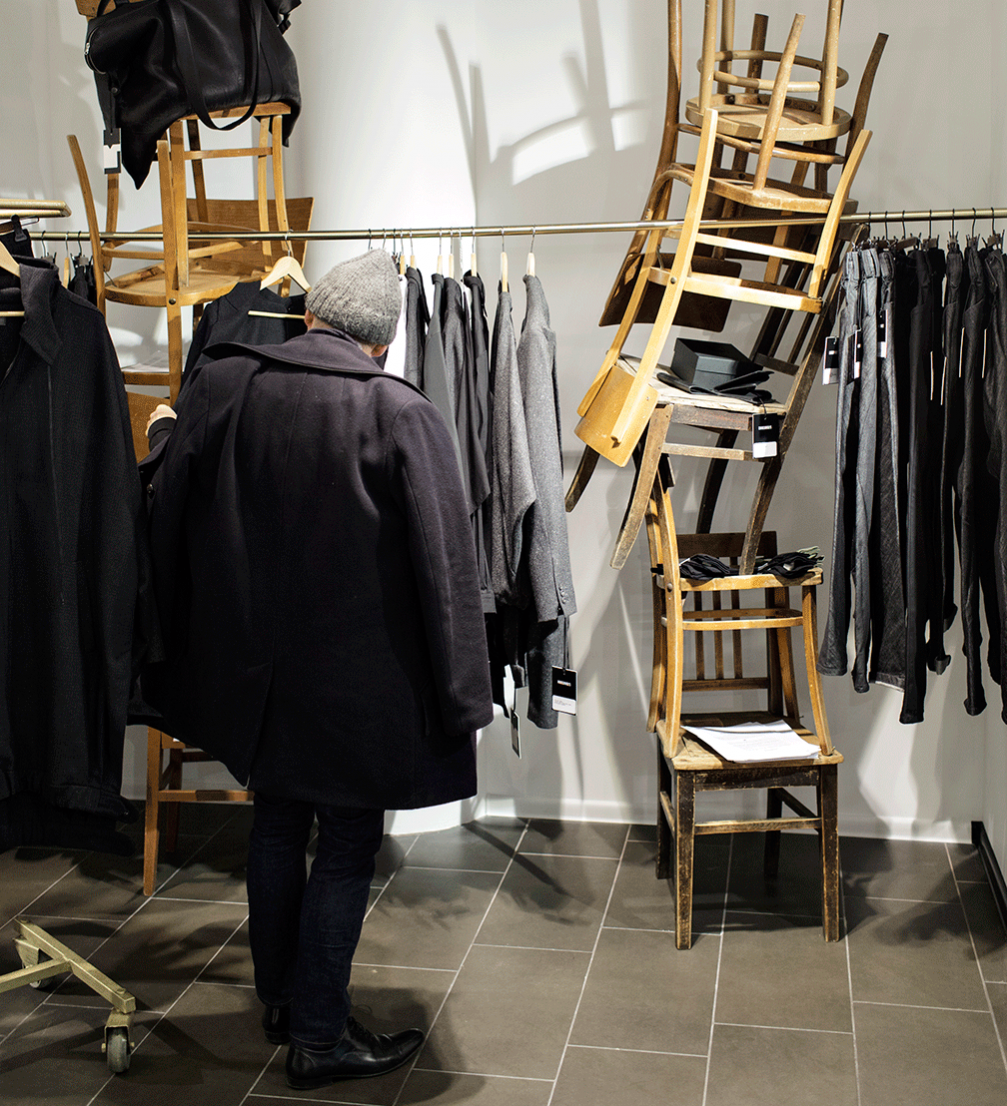 Photo by Andrejs Strokins
Since several months the Latvian fashion industry has a new player — Latvian Fashion Brand Association —, who has set ambitious goals for growth of designers and created a fashion showroom «8 Rooms». We met with Baiba More, the initiator behind the idea, and Indra Salcēviča, the author of the showroom's design concept, to talk about the association's aims of developing the local fashion industry and bringing Latvian design into the world.
Last autumn, the idea about an association was brought to life by the online fashion store «Madame Kuku» owner Baiba More and the brand «Paiya» creator Dace Minikoviča. At the moment, the association involves 13 brands: «Ripa», «Mareunrol's», «BeCarousell», «QooQoo», «Paiya», «Red Salt», «One Wolf», «Bug», «Cinnamons atelier», «Alexandra Westfal», «Nina», Anita Sondore and Līva Šteina. After receiving an invitation from «Galerija Riga» shopping centre to open a pop–up store, they began work on developing the store's concept to adjust it to the aim of the association and make it stand out among other retailers of Latvian fashion design. So the idea was born about a fashion showroom that would showcase local brands along with collections of foreign designers in collaboration with showrooms abroad, thus opening wider opportunities for Latvian fashion export and development.
Unite for success
The association was created in order to facilitate advancement of Latvian designers — to participate in international exhibitions, fashion shows and projects, help designers get noticed abroad and openly solve current problems in the fashion industry. Baiba explains that a new association was needed for designers to be able to get together on a regular basis to discuss the more successful approaches to individual development and share knowledge for mutual evolving. «The Baltic Fashion Federation and The Latvian Fashion Chamber support designers individually, but there is a lack of common involvement and sharing of experience,» believes Baiba and notes that «before the association each brand worked on their own, didn't share with each other; and that is one of the biggest problems why we find it hard to get into foreign markets.» Speaking to designers, the association understood that the greatest challenge to the Latvian fashion industry is price policy — the local market is small, and most people can't afford Latvian design. The small turnover increases production as well as export costs, but the prices can't go any lower. Therefore the aim of the association is to encourage demand for brands and promote public awareness of quality design.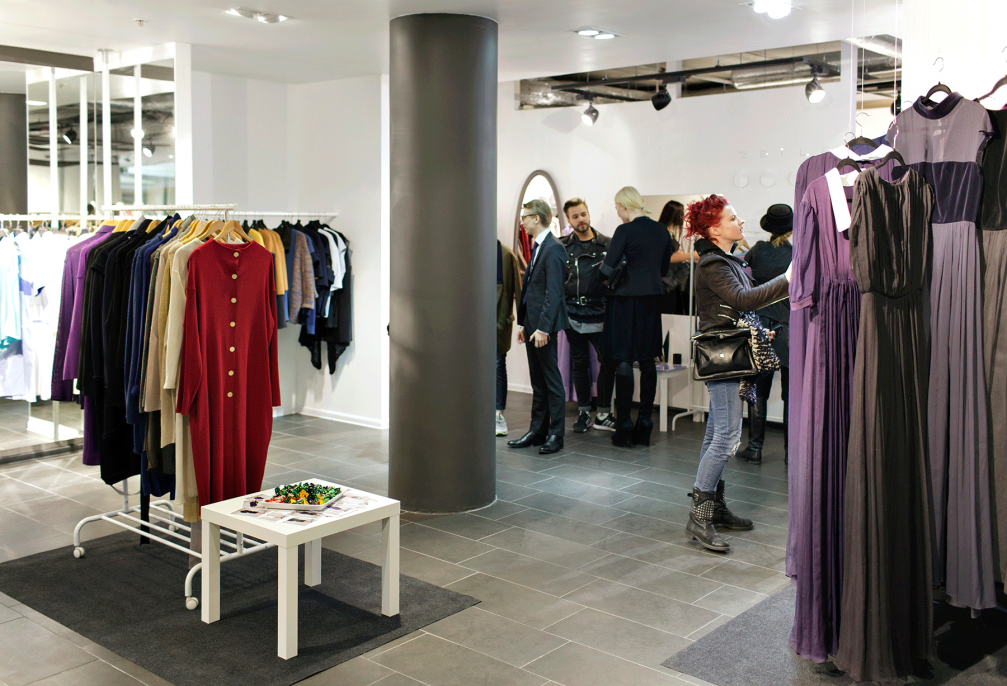 The manager of the brand «Red Salt», designer Indra Salcēviča, explains that for a designer to be admitted to the association, they must have a clear brand concept and goals, a registered trademark and, preferably, experience of participating in an international show, competition, or the Riga Fashion Week, which confirms the brand's serious intentions of working in the fashion industry. An important factor is a research of a brand's target audience and market share in order to establish whether the production has a real chance of being sold. The association is open for partnerships and willing to admit new designers for common work, although the attraction of new members and providing support is slow at the moment. Perhaps it's because «the majority of Latvian fashion consumers aren't familiar to the word «showroom», thinking that «8 Rooms» is just another concept store.»
Presentation space
Collections of designers of the association can be seen at the «8 Rooms» showroom whose concept is created by Indra, who knows the Latvian fashion industry from the inside, in accordance with the needs and interests of the designers.
A fashion showroom is a space for showcasing brand collections, organised as a design product store, but mainly intended for presentations to retailers and wholesalers so that they could see and select the items they prefer. Brand agents are responsible for attracting buyers and successful sales. A showroom as an open space allows designers to meet potential partners or clients to understand their needs, values and the demand for their production.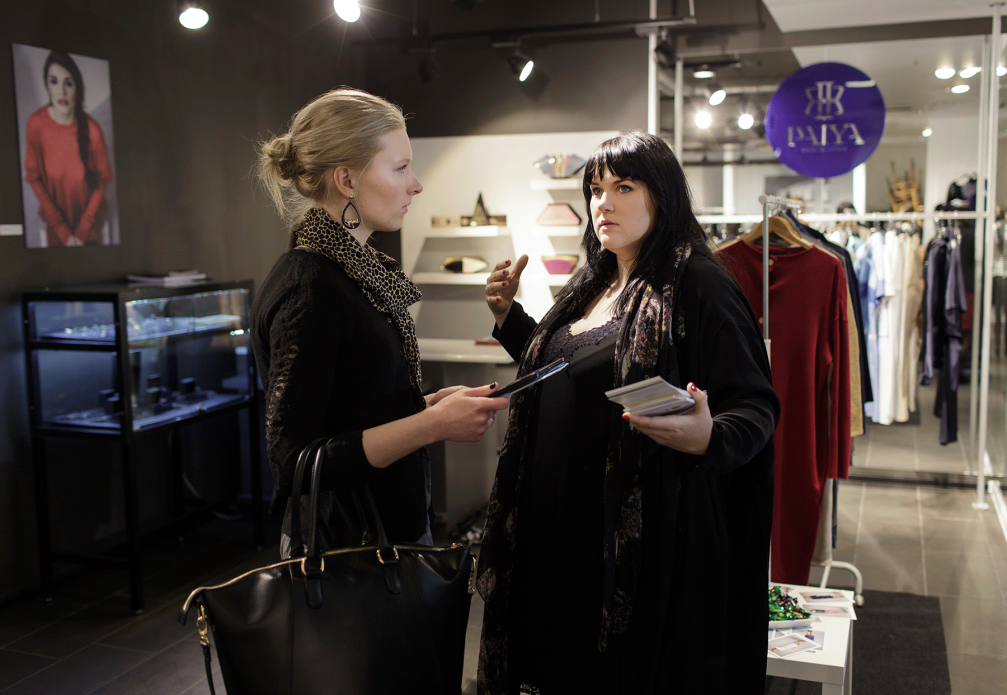 Indra explains that on a daily basis «8 Rooms» works as a fashion store to be able to hire agents from the profit who would later promote the brands abroad. «8 Rooms» differs from other design stores with its international stand that shows collections of collaboration partners, and it is also intended for presenting new collections to both foreign as well as local buyers. Each designer has set up their own space — a small room, which explains the name «8 Rooms». The showroom will also house an open office. At the moment it is still in preparation, and it is going to be a place for designers to use for their purposes: product photo–shoots, meeting with clients or the press.
Latvia on the international fashion map
Latvian Fashion Brand Association has already established a partnership with the Latvian–British Chamber of Commerce, which helps the association in creating foreign contacts and supports them with advice on choosing the right strategy for getting into the British market. Presently, the association holds talks on partnership with several foreign showrooms and at the end of this month Tallinn's showroom «Zero» is going to bring their collections to Riga, while the brands «BeCarousell», «Red Salt» and «One Wolf» in March presented their designs at «Moekuulutaja» event in Tartu. In the near future the association is planning to introduce fashion design brands from Dubai. At the moment, «8 Rooms» offers the handbag brand «Claudine London», which will soon be replaced by a different brand from Great Britain. Although the association and the showroom is at an initial stage, British fashion buyers have already shown interest; and Baiba sees the forthcoming work clearly:  «We have to move forward step by step, be careful and critically evaluate all offers. We have to make contacts and be very cautious, because you never know what you can face.»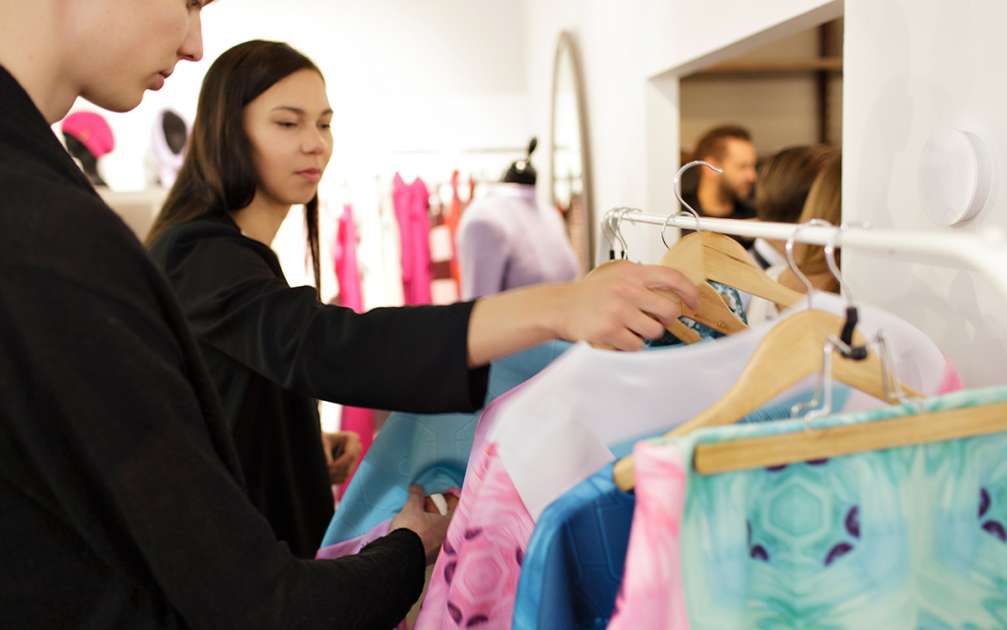 While collaboration with foreign clients is successful, Baiba admits there is a lack of local demand: «I wish there were more support and that people would understand that we are a non–profit organisation that works to support designers.» Talking about plans for future, Baiba hopes they will be able to create a similar concept showroom abroad: «Be it in Lithuania, Denmark, or even London, which would be an excellent chance for Latvian designers to gain international experience and appreciation. In London, if one opens the right concept store in the right place, it can go well. It does demand a large investment, but Latvia would definitely be able to do that.» Baiba is convinced that in terms of quality and execution Latvian design is very competitive, and people all over the world are interested in new, unusual ideas from unknown places: «After all, we are different and we can introduce people to something new; all we have to do is prove that we are able to compete in a large market.»