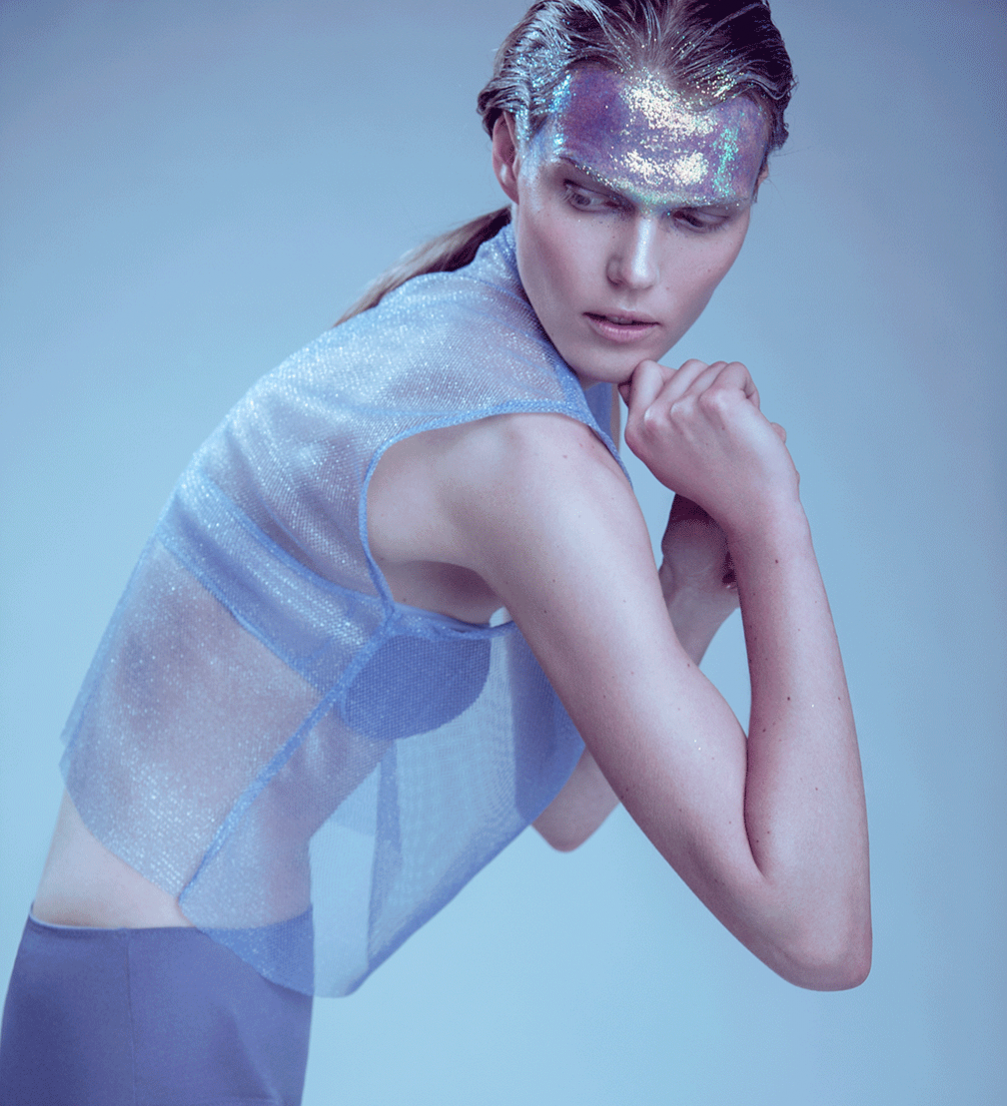 Photo by Julia Prohorenkova
Swimwear brand «Collar» presents its autumn–winter 2014/15 collection «Captured», inspired by the winter bathing ritual, which strengthens the spirit, preserves youth and invigorates the body.
«Collar» designer Monta Apsāne is drawn to people who practice an unusual lifestyle or follow a peculiar passion. Hence, her previous season's collection «Black Line» was dedicated to female bodybuilders, adding two–piece swimsuits and accessories to the brand's concept, but the new «Capture» collection is inspired by winter swimmers who dare to undress into sub–zero temperatures.
The collection is consists of ascetic cut one and two–piece swimsuits and short tunics, as well as accessories — airy meshes that can be worn as swim caps, as well as on a daily basis to protect hair from sun and wind. One can completely disappear from sight under «Ambush» — a full–body net, created in collaboration with jewellery designer Alise Tālberga who constructed a mechanism for the supporting head umbrella.
Garments of the «Captured» collection are made of lycra and nylon in the shades of Baltic Sea coast in autumn and winter: dark and cool violet, mild pastels, whitish grey, old rose and nacreous. All swimsuits, tunics and accessories are hand made in Latvia, and available for purchase starting today.