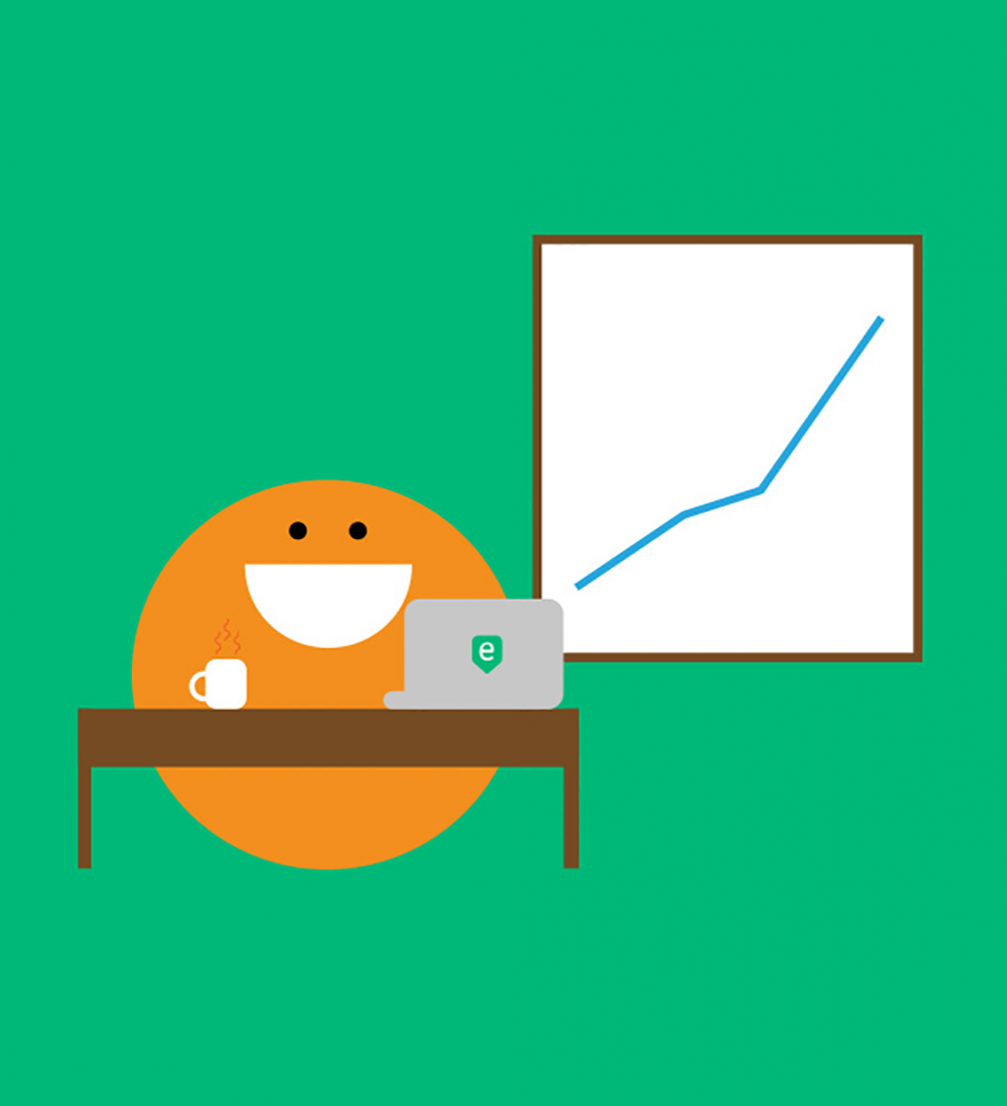 The start–up and technology conference «TechChill Baltics» that gathered over 300 start–ups, tech enthusiasts, influential business professionals and investors from all around the world has concluded, and the winner of its start–up contest is education evaluation tool «Edurio».
This year, «TechChill Baltics» focused on start–up operations and growth, addressing hiring, financing, scaling, growth hacking and running development teams in lectures by George Berkowski, author of the book «How to build a billion dollar app», David Bizer, partner at «Talent Fountain», Andrew Hoag, president of «Ferocia», and many more.
The conference's start–up pitching contest included five teams, competing for the recognition of potential partners and investors: «RingBe» application that facilitates free and low–cost calling and data roaming in local and international networks, «SportID» online tool that enables enterprises to provide physical activities and healthcare services for their employees while facilitating formalities and optimising costs, platform «Furnny» that helps visualise interior designs, «UpSteem» platform that helps organisations and companies find and keep talented employees and boost their careers, as well as «Edurio» — an online tool that helps schools assess the quality of the provided education and identify possibilities of improving it.
The prize went to «Edurio», and the team received a prepaid trip and participation at the International Business Week and Innovation Day in Israel.
«Edurio» — a solution for quality education
The start–up «Edurio» was formed half a year ago, however the idea of an easier way to gather feedback in education was born several years ago in discussions between the company's CEO and strategic leader Ernests Jenavs and his companion, analyst Jānis Strods, while studying in the UK. Moreover, it seemed more captivating not to integrate this idea in universities that already have their own quality measurement tools, but secondary schools that use printed questionnaires, at best. Work on the start–up was kicked off together with the current CFO of web solutions Jānis Gribusts, who has gained a noteworthy experience in leading education technology projects. While discussing the idea of «Edurio» with headmasters and teachers of schools, the team realised that a unified education quality management system is needed instead of a separate student feedback tool. That helped to sharpen the current vision of «Edurio» — a platform where schools can fully organise their quality improvement process by receiving references from students, teachers and parents, carrying out self–assessment and classroom observations, as well as planning future goals.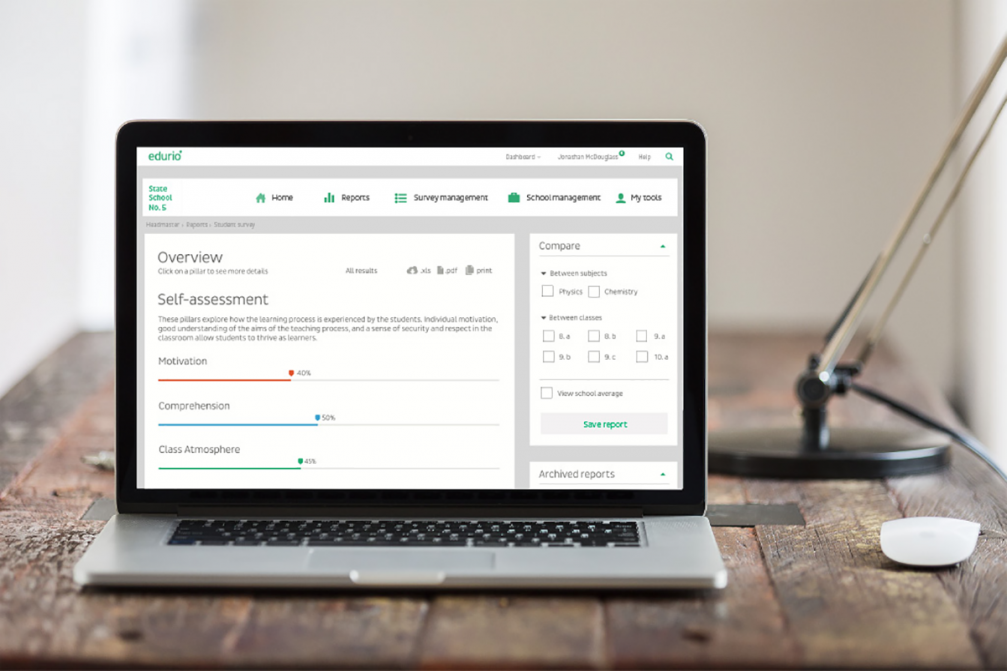 The team has noticed that a common practice for schools is to create questionnaires where students have to evaluate teachers by giving them grades, however such feedback often turns into a peculiar teacher popularity contest. «Edurio» questionnaires are designed for students to evaluate their achievements in class, as well as note down observations on classroom management and learning process. It provides teachers and school administrations with valuable information to constructively search for ways to improve the achievements of the class. «Edurio» stands for the idea that feedback should help everyone engaged in the education process communicate instead of rating one another as it has been done until now.
At the moment, the first test round of the platform is completed, involving 45 schools and more than 6000 students, and, during the next testing in May, questionnaires filled in by teachers and parents will be added. Currently «Edurio» offers a beta version for teachers that enables collecting feedback from students free of charge, and the platform has already received a great interest from schools in Latvia, India, Great Britain and Brazil.