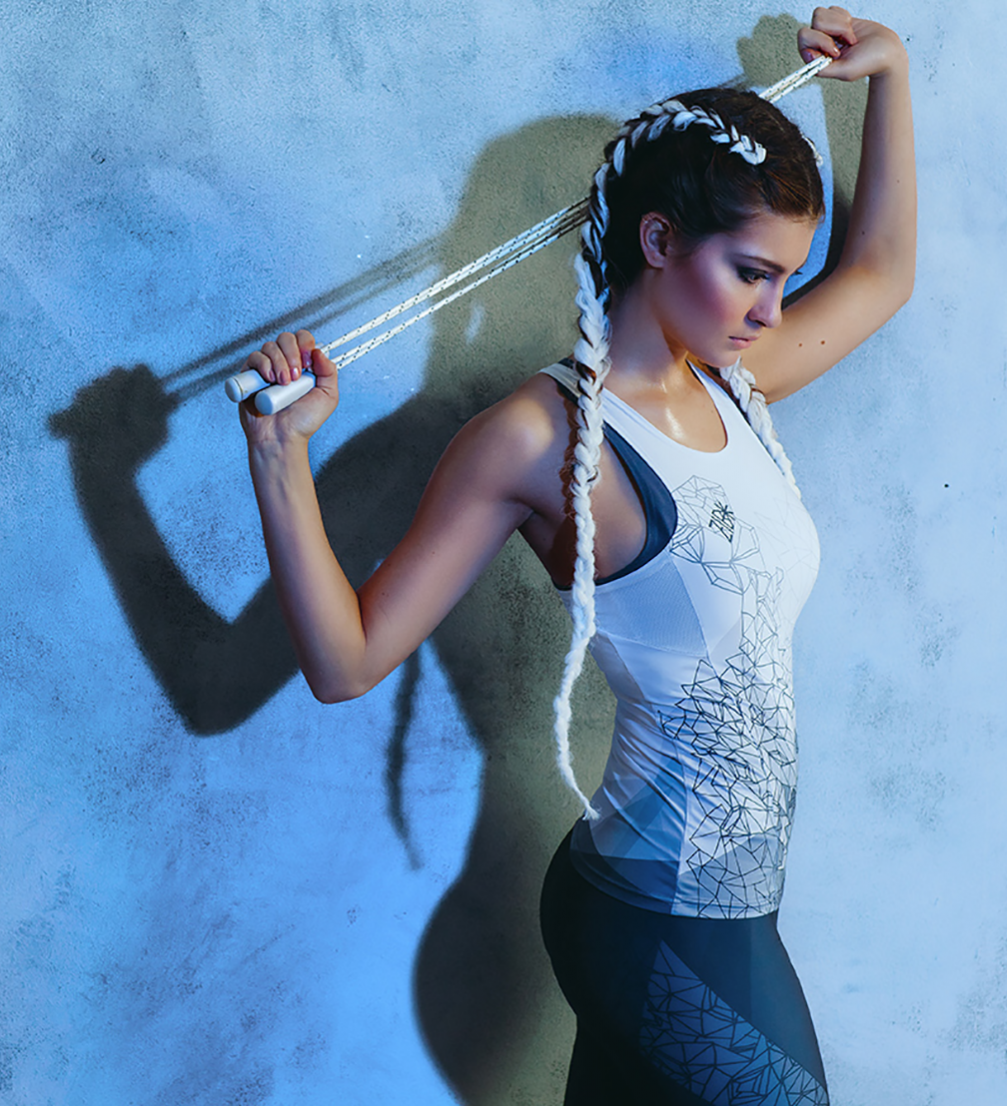 Fashion design label «ZIB*» has launched its first women sportswear collection «ZIB* Sport», using the energy of joyful and radiant colours to inspire spending the new year in a healthy movement.
From an invigorating morning yoga class to an intensive workout at the gym, the collection's saturated colours and graphic prints provide a sportive spirit and positive energy to the wearer. The idea of a «ZIB*» sportswear line has been nurtured for a long time, and the creation of the collection has cost much time and effort, because sportswear has to meet many needs simultaneously — protect from coldness and wind whilst being breathable, light and comfortable, and highly durable. The collection is made using the most innovative and high quality specialised sportswear fabrics, and the models have been created combining various materials, among them a three–layer membrane fabric that conveys body moisture, retains air humidity and maintains breathability qualities, as well as a unique textile material made from recycled PET bottles.
The design of «ZIB* Sport» training tops, legings and windproof jackets feature the label's characteristic vivid colours and unique illustrations by artists Baiba Šauriņa, Līva Liniņa, Irēna Andrejeva and Inga Priedīte. The collection's items are suitable for various sportive and leisure time activities.