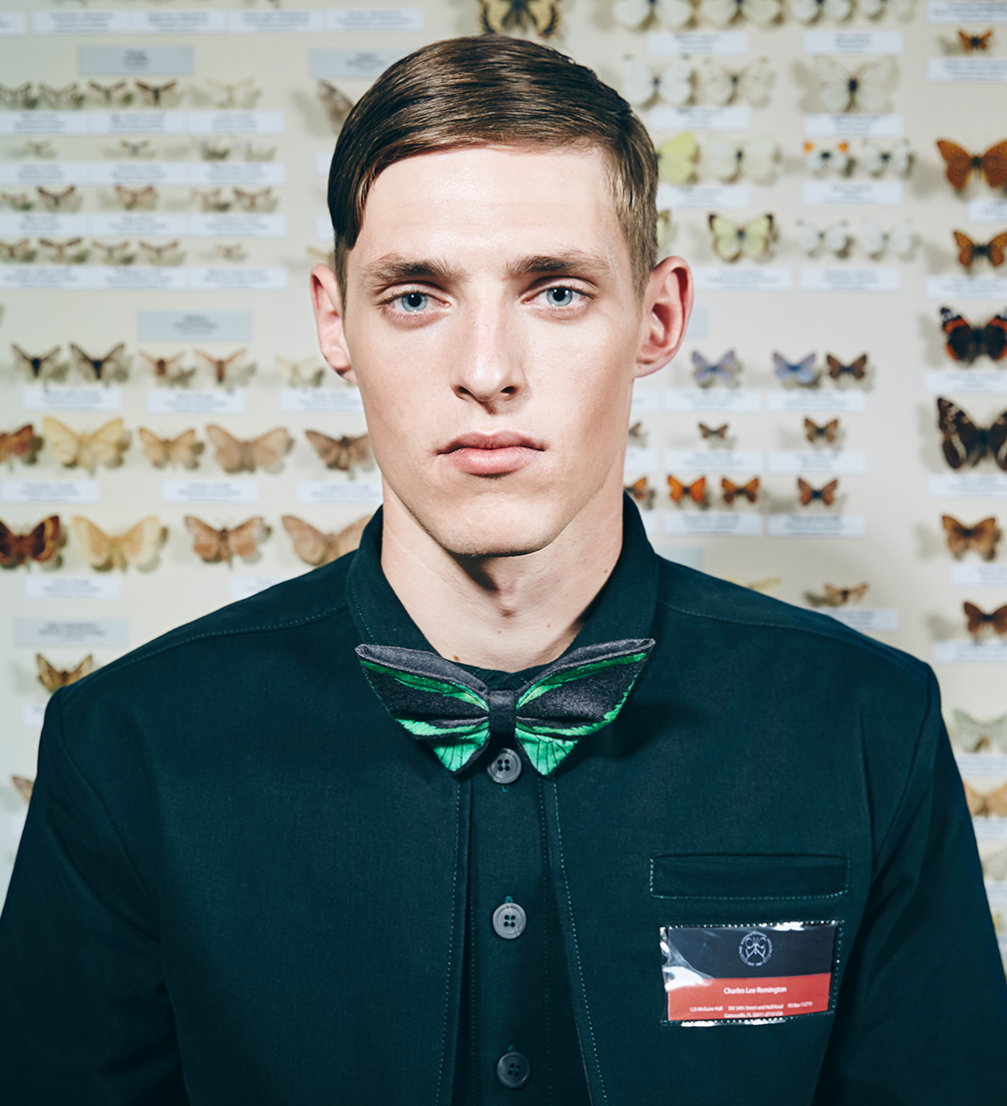 The latest — spring–summer 2016 collection «The Tourist» of the Latvian street fashion brand «One Wolf» was just on show at the «Void» showroom in Paris, and yesterday it was successfully presented at the «Mercedes–Benz» Fashion Week in Berlin.
The butterfly both as a research object and an influential element of men's fashion has become the leitmotif of the designer Agnese Narņicka's latest men's clothing collection. «The Tourist» is a story about the forever young traveller, an obsessed butterfly explorer, driven by an insatiable curiosity to travel to remote places to fulfil his dream.
The collection has been developed as a reference to safari style, bringing the classical, functionally comfortable clothing into the wardrobe of a tourist. It is a homage to seven widely acclaimed scientists — butterfly explorers, among them Yale University professor, founder of lepidopterology or the modern study of moths Charles Remington, Latvia–born entomologist and Head of Natural Sciences Museum of Buenos Aires Carlos Berg, Russian entomologist, diplomat at the court of Tsar Nicholas II and the Director of the Carnegie Museum of Natural History in Pittsburgh Andrey Avinoff, as well as butterfly collector and writer Vladimir Nabokov. The garments and accessories portray historical details of the style of these scientists and their most noteworthy discoveries in butterfly exploration. Every set of clothing features a special accessory — a bow tie with a precise reproduction of the most outstanding butterfly species discovered by these men in real proportion, colour and texture.
With «The Tourist», the label pursues the concept of «slow fashion».  The garments are built on the classical construction basis of men's clothing, varying from a more sheath silhouette of a suit to a free–fitting and comfortable cut. The functionality of the designs is underlined by the durable cotton fabrics, the fittings and the thick natural material lining.