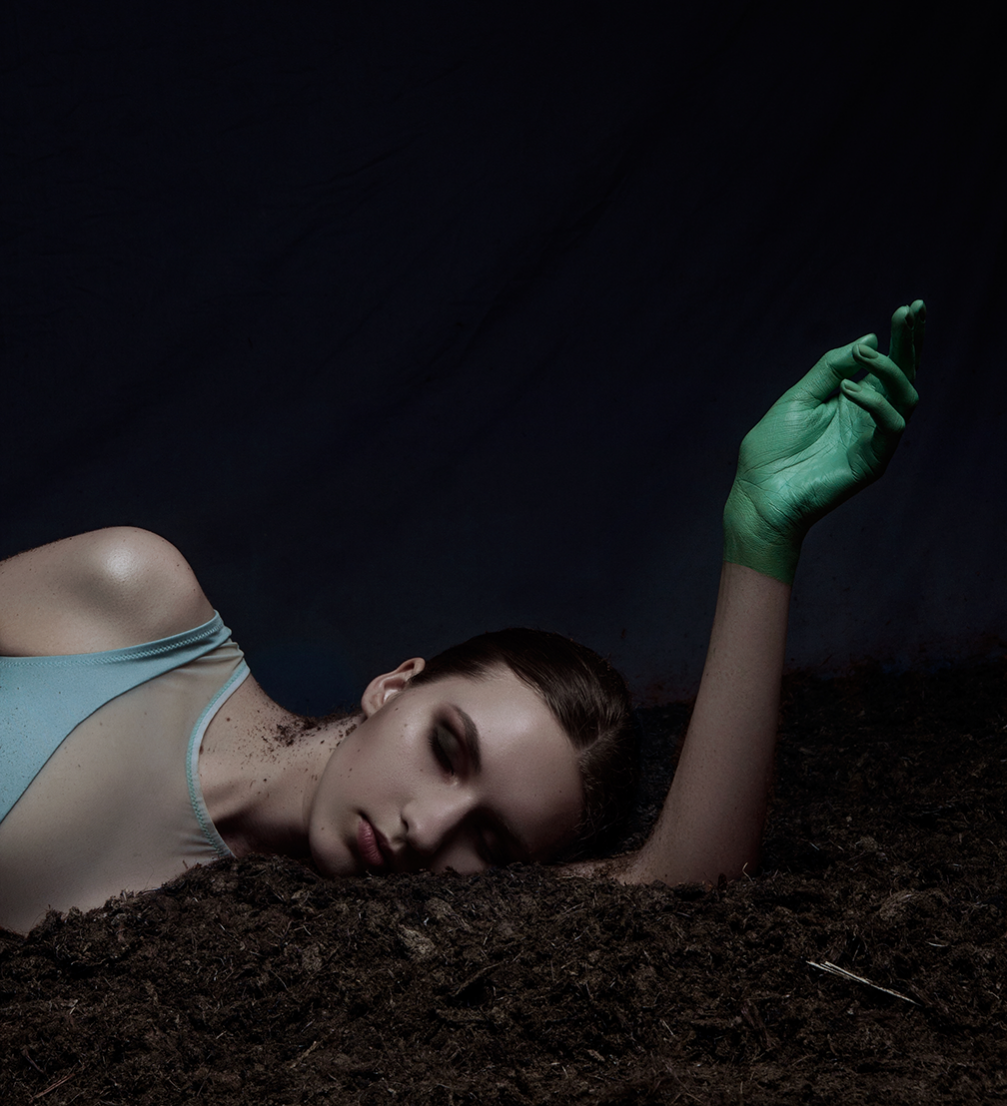 Photo by Jūlija Prohorenkova
In its latest collection «Grown», swimwear label «Collar Swimwear» has left the depths of the water to explore the land, closely observing the nature's force at the awakening of spring.
To grow roots in order to sprout. To absorb the vigour of the soil and rise upwards, trembling with excitement in every single cell. The modest, femininely athletic silhouette of spring–summer 2016 collection by «Collar Swimwear» reflects on the structure and growth of a sprout. Translucent and dense lycra has been layered, symbolically interpreting the stalky sheets covering the stem of a plant. The V shaped cut of the swimsuit's upper part is a visual reference to the leaves, clung to a stem, gradually growing out of one another.
Shades of innocent turquoise and tempered emerald blue have been chosen for the collection, playing upon the rigour of a sprout's determination and strength in a seemingly fragile beauty.
In spring, the garments of «Grown» capsule collection were presented in a multimedia performance «Pirmavots» at the concert hall «Rīga», and in a live fashion and photography exhibition «Grown», created in collaboration with photographer Jūlija Prohorenkova, at the floating gallery «Noass». For the approaching autumn season, flora–inspired outdoor clothing will be added to the swimwear capsule collection.