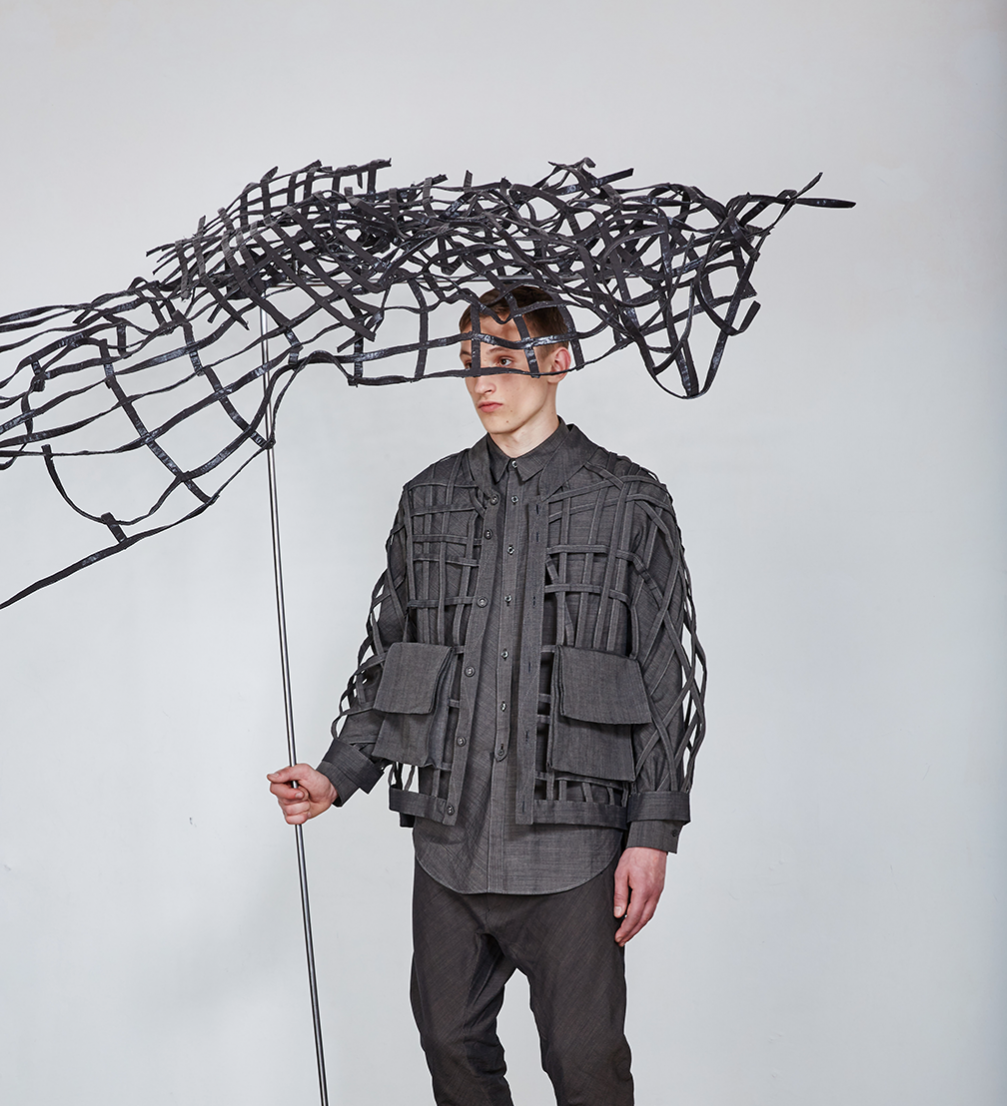 In the collection «Fieldwork Nº3», recently presented at the Paris Men's Fashion Week, Mārīte Mastiņa–Pēterkopa and Rolands Pēterkops turn to exploring the awareness of real–world attitudes and spatial forms, and continue visualising the mystical and surreal atmosphere that breaks into the daily reality.
The spring–summer 2016 men's collection views clothing as a sculpture of fabrics and a construction of metaphysical space. The garments feature layered fabrics, unconventional, sporty and ascetic cuts, typical to «MAREUNROL'S» designs that always aim to deconstruct the usual perception of men's fashion and allow to transform the silhouettes. Hues of grey, brown and beige are highlighted by tones of faded cadmium red, greenish ochre and dark bronze; light and breathable cotton fabrics, suitable for the summer season, have been chosen for the collection.
«Fieldwork Nº3» features classic–cut shirts with an extended back and slits, shorts with flaps, vests and jackets with asymmetrically placed smaller and bigger pockets, as well as cotton coats impregnated with wax that creates a delusive feeling of heaviness.
«MAREUNROL'S» illustrations with mountain climbers carry the poetic core of the collection, based in the observation that the modern–day individual persistently strives for growth. The handcrafted net–like top layers help to get a better grip and push oneself upwards the face of the mountain.