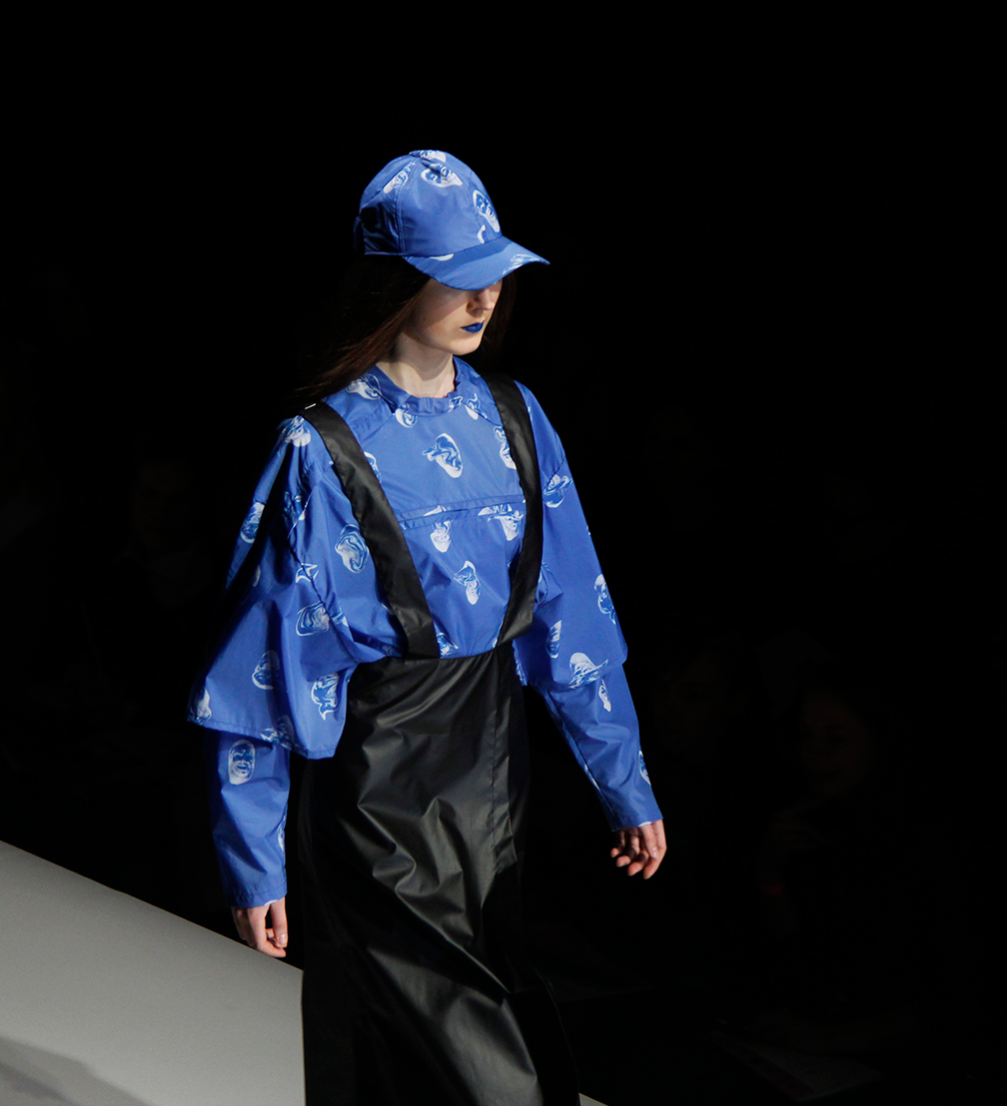 On November 14 the annual fashion festival — competition «Virus Mada» took place in Siauliai, Lithuania. This year the most highly rated was the fashion collection «Thisorder» by Dita Enikova, an emerging fashion designer, student at the Art Academy of Latvia. Her work was inspired by childhood memories from a stay in hospital, uniforms of medical staff and the fear accompanying them.
Since 1996 every November one of the largest international contemporary art festivals «Virus» takes place in Sauliai covering various forms of art. On November 14, as part of the festival, fashion designers competition «Virus Mada 2015» was held at the Siauliai Art Gallery, where Dita Enikova from Latvia achieved victory.
Graduated from Riga Secondary School of Art and Design, currently Dita is in the last year of her fashion design studies at the Art Academy of Latvia. In the competition she presented her collection «Thisorder» that was made during the previous study year.
«The work on this collection was led by Professor Aigars Bikše during the last semester. The topic was Experience — Fear. I was inspired by my experience in a hospital from my own childhood, so I evoked the emotions of that time. In the collection I included details that are associated with a hospital's sterile, scary environment, the white uniforms and gloves of nurses. I expressed my fear symbolically,» the author describes her work that has been previously shown also at the Art Academy of Latvia fashion show «Portals».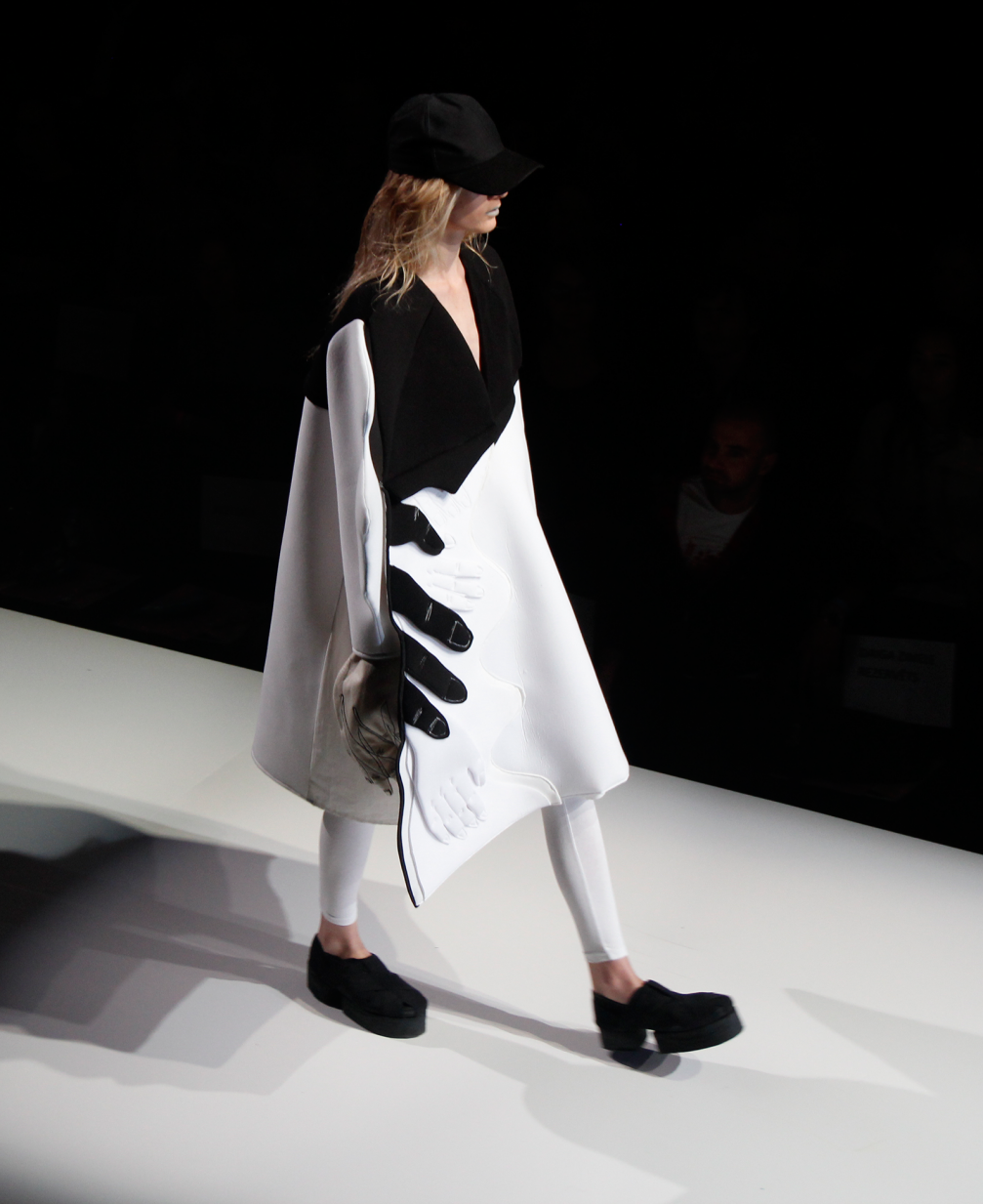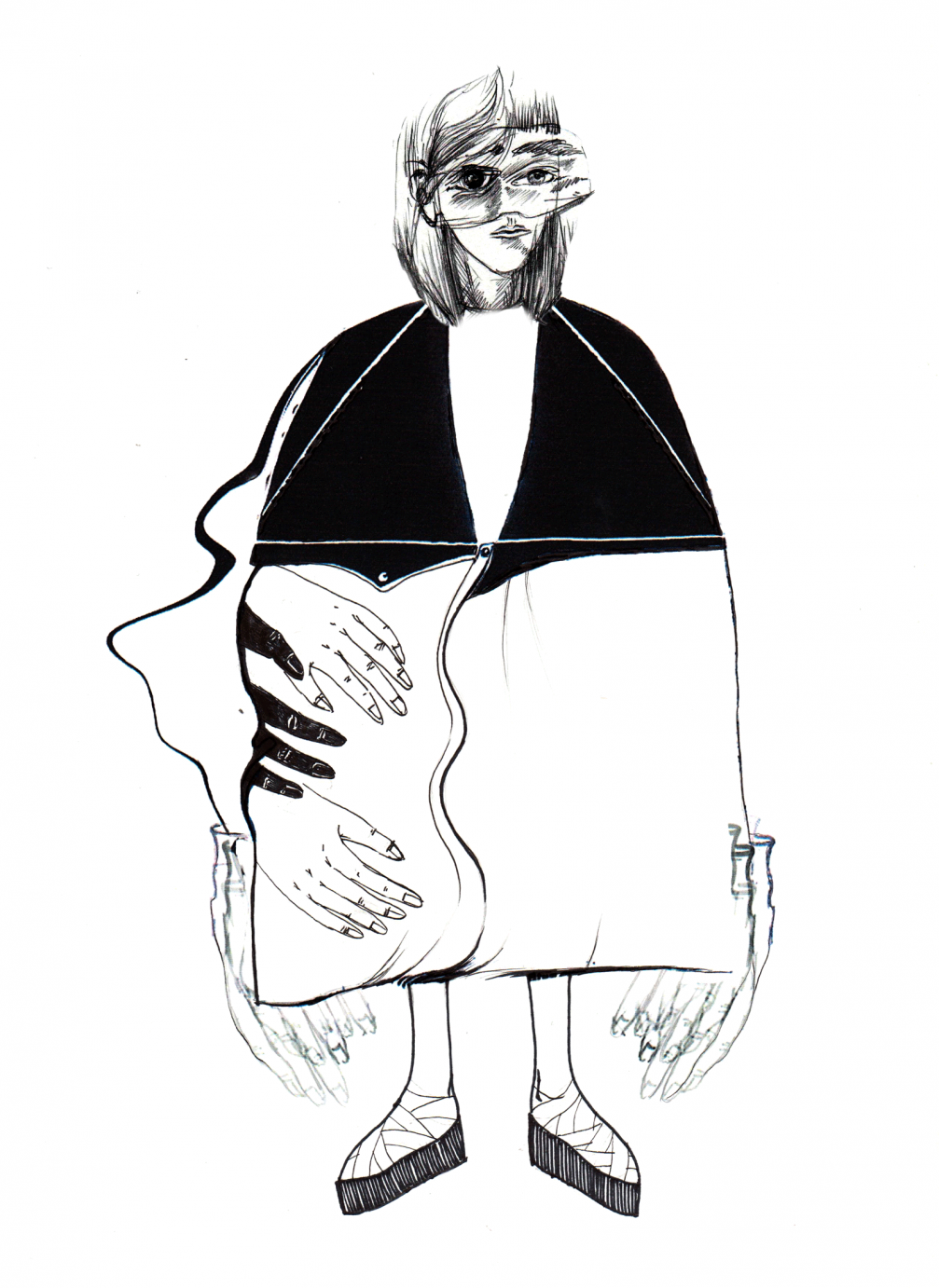 In her work Dita likes to experiment with different materials and techniques, trying to break the boundaries between wearable and unwearable fashion. «Thisorder» also consists of two parts: the first one being more practical, while the second with neoprene fabric is more avant–garde.
Probably the biggest satisfaction for Dita Enikova is not the cash prize of 400 euros, but the recognition from industry professionals. Aigars Bikše, Head of the Department of Fashion at the Art Academy of Latvia, highlights the fact that there is no separate entry for students at the «Virus Mada», therefore Dita's victory is particularly significant.